---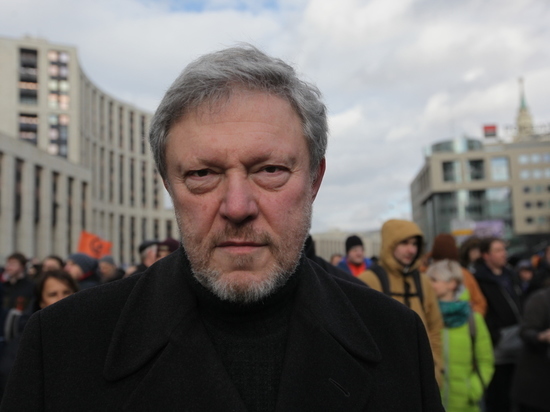 Grigory Yavlinsky. Photo: Gennady Cherkasov
Doctor of Economics, one of the founders of the Yabloko party Grigory Yavlinsky commented on the decision of the Supreme Court to satisfy the claim of the Prosecutor General's Office on the liquidation of the & nbsp; International Historical, Educational, Charitable and Human Rights Society " Memorial '' (recognized in Russia as an NGO-foreign agent).
"Liquidation of the International Memorial" & mdash; this is a political decision that has nothing to do with law, law, or the Constitution, '' & mdash; & nbsp; Yavlinsky wrote in his Telegram channel.
The politician believes that by this decision the Russian government declared itself successor to the Stalinist and Soviet regime. Chairman of the Federal Political Committee of the Yabloko Party noted that Memorial liquidated because the organization spread the truth and historical facts about the crimes of Stalinism, which discredited the current Russian government.
"This is a transition from an authoritarian regime to a totalitarian one. & nbsp; This is another step towards war", & mdash; & nbsp; added Grigory Yavlinsky.
Recall that the Prosecutor General's Office called the grounds for the liquidation of Memorial & nbsp; the absence of marking of the foreign agent on the organization's materials, signs of approval of extremism and terrorism, violation of Russian laws and the Constitution. & nbsp;
In particular, the representative of & nbsp; Prosecutor General's Office Alexey Zhafyarov said in court that & nbsp; & quot; Memorial & quot; speculates on the topic of repression and creates a false image of the USSR as a terrorist state, distorts the history of the Great Patriotic War and rehabilitates Nazi criminals.
---
---
---
---
---
---