---
The Ukrainian Minister announced the main directions for working with Moscow
Ukrainian Foreign Minister Dmitry Kuleba named four ways to contain the Russian Federation against the backdrop of the threat of its invasion of the republic, RBC-Ukraine writes.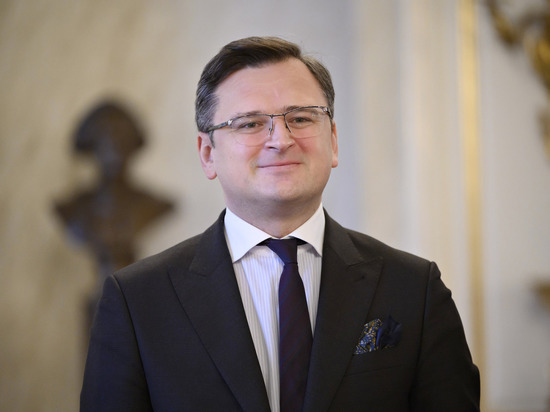 Photo: AP
The first factor, from Kuleba's point of view, could be coordinated and consistent signals to Moscow that that her attack on Ukraine would fail and be met with stiff economic and political resistance from the West.
The second factor, as the minister emphasized, will be the preparation of economic restrictive measures against Russia. "We have heard many important and inspiring messages about the price Russia will have to pay. Unfortunately, these messages have recently been weakened due to public discussions about sanctions that will not be imposed against Russia," the Ukrainian Foreign Minister said. According to Kuleba, this development inspires Russian President Vladimir Putin, and the Russian leader may come to the conclusion that the sanctions he may face will de facto be tolerable. The head of the Ukrainian Foreign Ministry noted that Ukraine is counting on a consistent and very strong package of sanctions aimed at containing Russia.
Another factor Kuleba called the strengthening of cooperation between Kiev and other states in the military sphere.
< p>Fourth direction — support for the economic and financial stability of the republic, which the Russian government, according to the minister, is trying to undermine.
"If we succeed on all four points, we will succeed in this confrontation, we will not allow Putin to destroy the security of Europe" ;, — summed up the head of the Ukrainian Foreign Ministry.
Meanwhile, the Russian side considers even the idea of ​​a military confrontation between Russia and Ukraine unacceptable. This was stated by Alexei Zaitsev, Deputy Director of the Information and Press Department of the Ministry of Foreign Affairs of the Russian Federation. According to an employee of the diplomatic department, Moscow has repeatedly stated that it has no intention to attack anyone.
---
---
---
---
---
---
---