---
The USA imposed sanctions against the TV company "Alternative TV". The American Ministry of Finance believes that Dodik personally controls it, promoting his own agenda. The politician himself called the new restrictions meaningless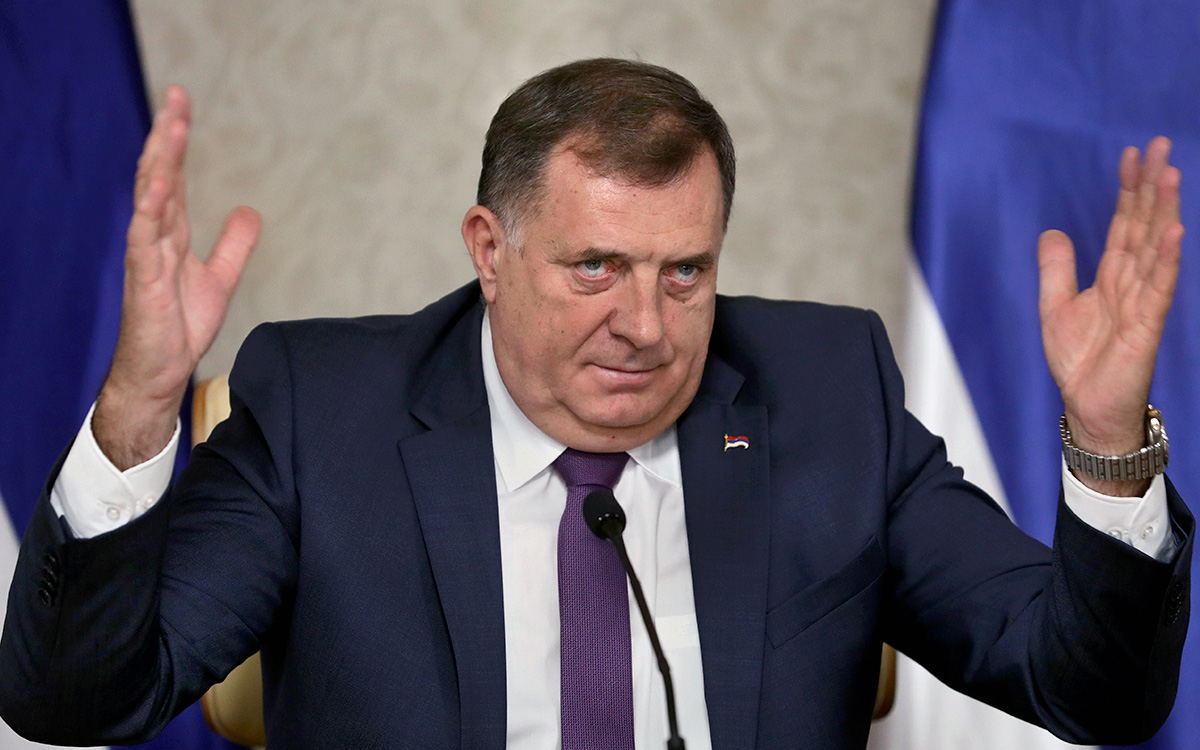 Milorad Dodik
The US Treasury has imposed sanctions against the television company Alternative TV, associated with the former president of Bosnia and Herzegovina and the current member of the Serb Presidium Milorad Dodik, the ministry's press service said.
According to the American authorities, Alternative TV belongs to a company 'closely related to the Dodik family'. The TV company, in turn, is under " personal control '' a politician who uses it to advance " his own agenda, which includes denigrating other politicians, improving his own image, and promoting personal and political goals. ''
The US added the broadcaster to the SDN sanctions list. It provides for a freeze on assets and property in the United States, as well as a ban on US citizens from doing business with members of the list.
Dodik himself has been under US sanctions since 2017. The United States believes that he poses a serious threat to the sovereignty and territorial integrity of Bosnia and Herzegovina '' by obstructing the implementation of the Dayton Accords, which ended the civil war.
Now the sanctions against Dodik have been expanded as he " continues to destabilize activities. abuses his powers, is associated with large-scale corruption that undermines the state institutions of Bosnia and Herzegovina, '' the US Treasury explained.
Dodik himself called the US decision to impose new sanctions senseless. " At first they said that I had violated the Dayton Accords. Now I am accused of corruption, although neither in Bosnia and Herzegovina, nor in the world, such a criminal case has not been initiated against me, '', & mdash; he told RTRS. Dodik added that he does not question the constitutional order in Bosnia and Herzegovina.
Subscribe to FB RBK Get news faster than anyone
---
---
---
---
---
---
---