---
The ex-heads of the Ministry of Foreign Affairs and the Ministry of Justice of Ukraine under President Yanukovych fell under suspicion. The Kharkiv agreements were signed in 2010: Ukraine received a discount on gas in exchange for the extension of the Black Sea Fleet's stay in Crimea
In Ukraine, the former Minister of Foreign Affairs of the former Minister of Justice was suspected of treason, the office of the Prosecutor General reported on Telegram.
Ex – officials are suspected under Part 2 of Art. 28, part 1, art. 111 of the Criminal Code of Ukraine (high treason committed by a group of persons by prior agreement; up to 15 years in prison).
According to the investigation, in April 2010, the ministers (the Foreign Ministry was headed by Konstantin Grishchenko, the Ministry of Justice by Alexander Lavrynovych) in collusion with President Viktor Yanukovych and Prime Minister Mykola Azarov "without actual consideration by the interested authorities and mandatory legal expertise" agreed on a draft agreement between Ukraine and Russia on the presence of the Black Sea Fleet on the territory of Ukraine, which included Crimea (the so-called Kharkiv agreements, in exchange for extending the stay of the Russian fleet on the peninsula until 2042, instead of the originally planned 2017, Ukraine received a discount on Russian gas). Thus, the investigators believe, they acted "to the detriment of the sovereignty, territorial integrity and inviolability, defense capability, state and economic security of Ukraine, in violation of the Constitution of Ukraine, the Law" On International Treaties of Ukraine ".
As a result, in April 2010, an agreement was signed, according to which the period of stay of the Russian Black Sea Fleet on the territory of Ukraine was extended by 25 years, the Office of the Prosecutor General reminded. "This created favorable conditions for the subsequent re-equipment and modernization of the Black Sea Fleet of the Russian Federation, as well as its increase in the Crimea and Sevastopol instead of withdrawal from Ukraine," & mdash; the message says. The investigation is being conducted by the State Bureau of Investigation.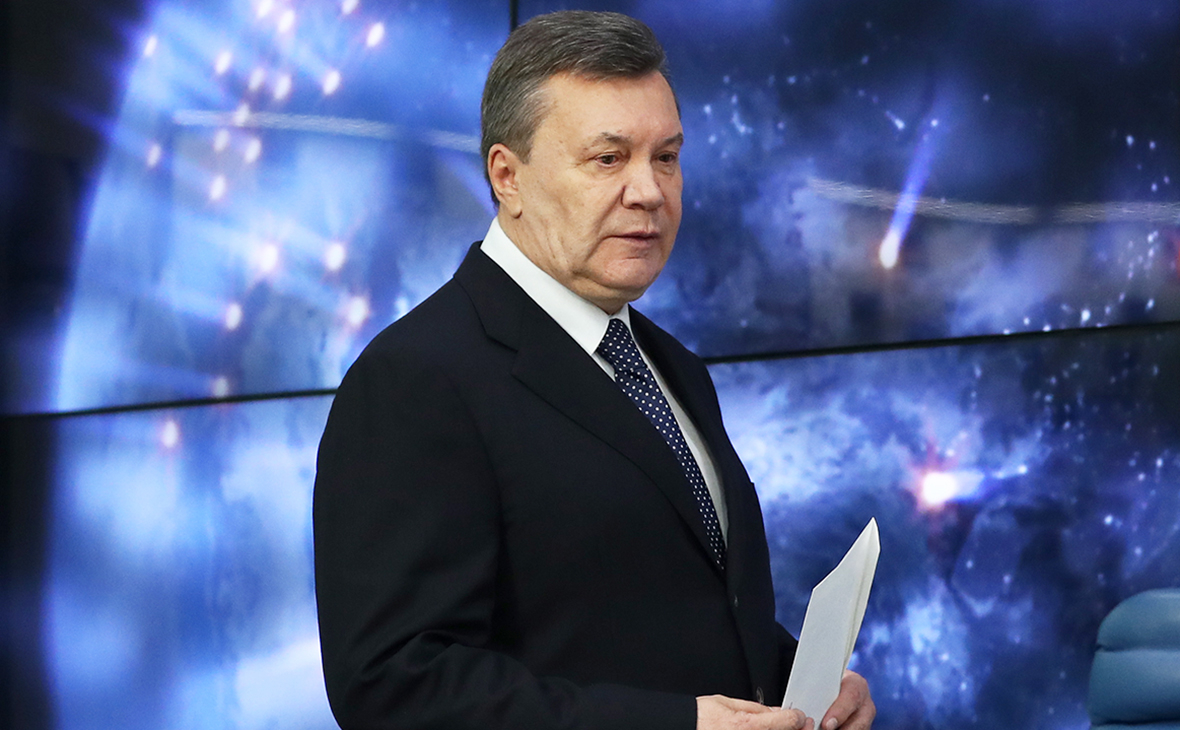 On July 25, President of Ukraine Volodymyr Zelensky dismissed Ruslan Demchenko from the post of First Deputy Head of the National Security and Defense Council of Ukraine. According to the Ukrainian media, Demchenko, being a deputy foreign minister, advocated the signing of the Kharkiv agreements with Russia. Zelensky later issued a refutation of these allegations.
At the end of May, Yanukovych, who fled to Russia in 2014 after the Euromaidan, was arrested in absentia on suspicion of treason. In his homeland, several criminal cases were initiated against him, according to one of them, the ex-president was sentenced in absentia to 13 years on charges of treason and complicity in the "war of aggression". Azarov was arrested in absentia in October 2021.
Read on RBC Pro Pro Sleeping 8 hours a day and being lazy: Jeff Bezos' healthy habits Articles Pro There is no motivation, but there is stress. How not to lose productivity at work Instructions Pro What companies need to consider when creating a corporate superapp for employees Instructions Pro How to remove sanctions from a person or company. How a slum kid became the richest Korean by edging out the head of Samsung Warren Buffett mailing lists Articles Authors Tags Subscribe to Telegram RBC Stay up to date with the latest news even in blocking conditions
---
---
---
---
---
---