---
Turkish Foreign Minister: Moscow is not opposed to Ankara becoming a security guarantor for Kyiv According to the Turkish Foreign Minister, Russia is not opposed to Ankara being a security guarantor for Kyiv. This proposal was made by the Ukrainian side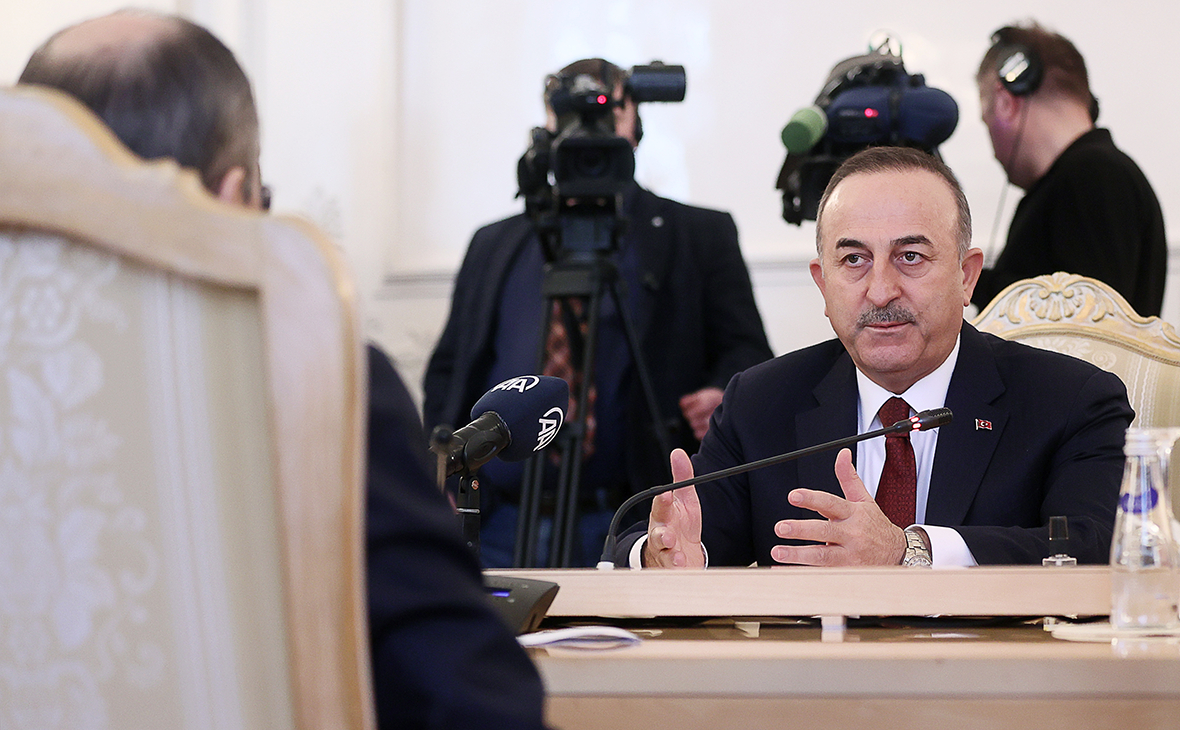 Mevlut Cavusoglu during a meeting with Sergey Lavrov
Russia is not opposed to Turkey becoming one of the guarantors of Ukraine's security, said Foreign Minister Mevlut Cavusoglu, Anadolu reports.< /p>
According to the minister, Kyiv put forward such a proposal and Moscow had no objections.
Cavusoglu spoke in Kyiv at a joint press conference with his Ukrainian counterpart Dmitry Kuleba. "We see Turkey among those countries that we would like to have as guarantors," — confirmed the Ukrainian minister.
According to the head of the Turkish Foreign Ministry, after visiting Russia and Ukraine, Ankara's hope for a ceasefire "increased a little more."
Cavusoglu also said that Turkish President Recep Tayyip Erdogan phoned his Russian counterpart Vladimir Putin, the parties discussed the situation in Ukraine.
In early March, in the party of the President of Ukraine Volodymyr Zelensky "Servant of the People" declared that the country needed a "concrete treaty" instead of the Budapest Memorandum; for security. This document should imply the corresponding guarantees of a number of states. As such guarantors, the party proposed the United States, Turkey and countries neighboring Ukraine.
After the start of the Russian military operation in Ukraine, the parties held three rounds of negotiations in Belarus. The fourth round began on March 14 in the format of a video conference.
On March 16, a member of the Ukrainian delegation and adviser to the head of the presidential office, Mikhail Podolyak, stressed that Kyiv would seek "legally verified", "absolute" security guarantees.
According to the head of the Russian delegation, presidential aide Vladimir Medinsky, Ukraine is proposing the "Austrian" or "Swedish" a variant of a neutral demilitarized state with its own army.
Subscribe to RuTube RBC Live broadcasts, videos and recordings of programs on our RuTube channel
---
---
---
---
---
---
---