---
Tokayev headed the Security Council of Kazakhstan, removing Nazarbayev from this post. This position has been the main one for the former president since 2019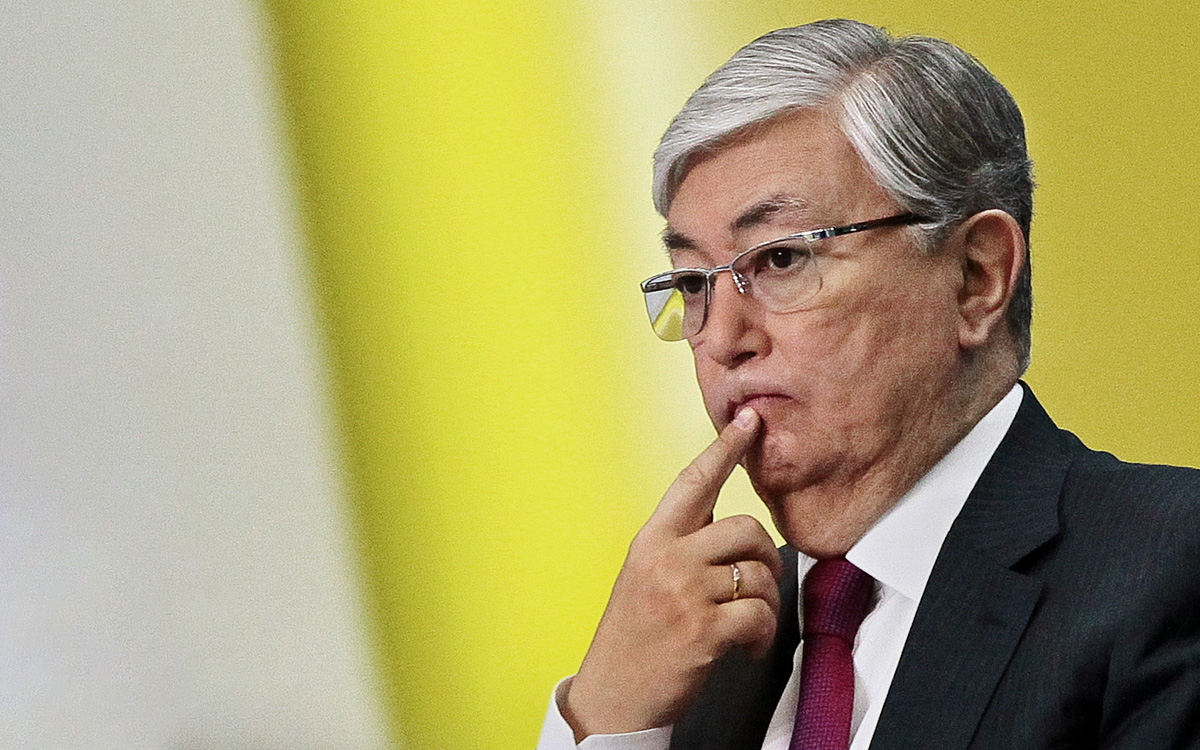 Kassym-Zhomart Tokayev
The President of Kazakhstan, Kassym-Zhomart Tokayev, in an address to the nation, which was shown by the country's central television channels, said that he would head the Republic's Security Council. Previously, this position was held by former President Nursultan Nazarbayev.
Video
According to Tokayev, the measures taken against the background of mass protests are not enough. The President believes that behind the riots are " financially motivated conspirators '' who have a " carefully thought out plan. ''
" Therefore, as the head of state and from today on, the chairman of the Security Council intends to act as tough as possible, '' & mdash; Tokayev stated.
He also denied the information about his flight. " Whatever it is, I will be in the capital. & lt; … & gt; Soon I will come up with new proposals for the political transformation of Kazakhstan. I remain on the same position of consistent reforms '', & mdash; said the president.
Nazarbayev headed the Security Council in the status of president for almost 30 years, in 2019, when he left the post of head of state, the post of chairman of the Security Council became his main one. " This was the last position where Nazarbayev had a non-representative function … Now, from a formal point of view, we can say that Tokayev has full power in the key structures of Kazakhstan '', & mdash; said RBC expert, director of the Information and Analytical Center for the Study of Social and Political Processes in the Post-Soviet Space of Moscow State University Daria Chizhova.
In November 2021, Nazarbayev left the post of chairman of the ruling Nur Otan party, and in April of the same year, & mdash; the post of chairman of the Assembly of the People of Kazakhstan.
The Security Council of Kazakhstan & mdash; consultative and advisory body. He is engaged in planning, reviewing and assessing the implementation of the main directions of state policy in the field of national security, strengthening the country's defense, ensuring the rule of law and law and order. In particular, in order to ensure national security, the Security Council coordinates the work of power structures, central and local executive bodies, law enforcement and special state bodies.
Nazarbayev & mdash; the first president of Kazakhstan. He has held the post of leader of the country since 1990. In March 2019, Nazarbayev resigned, after which early elections were held in the republic. Tokayev won them. Over the years, he served as Prime Minister, Foreign Minister and Chairman of the Senate of the Parliament of Kazakhstan.
Subscribe to RBC's Instagram Get news faster than anyone
---
---
---
---
---
---