---
Russian Ambassador Meshkov: the issue of regime change in Kyiv was not raised in negotiations with Ukraine The Russian Ambassador to France stressed that Moscow does not set itself the goal of changing the current government in Ukraine. "The people must determine their future," he stressed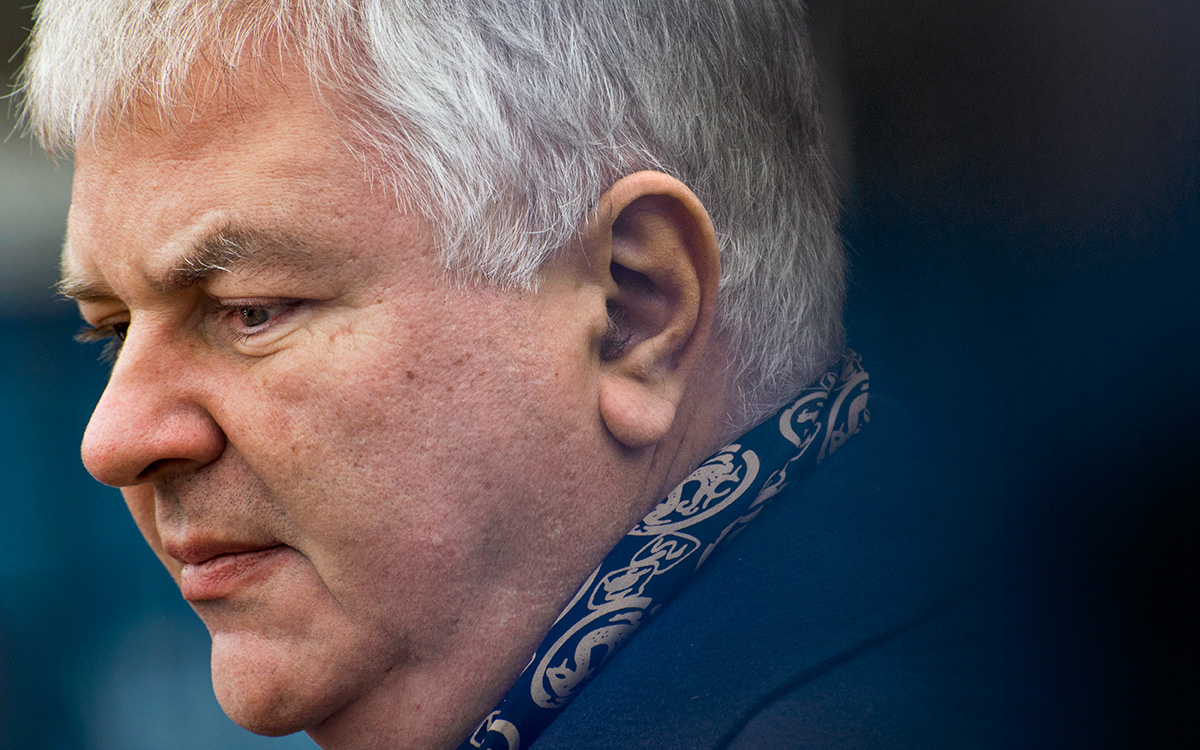 Alexei Meshkov
The issue of regime change in Ukraine was not raised at the talks between the Russian and Ukrainian delegations. This was stated by Russian Ambassador to France Alexei Meshkov at a press conference in Paris, RIA Novosti reports.
"Russia does not aim to change the regime in Ukraine, the people must determine their future. This issue was not even raised at the talks between the two delegations,— he assured.
Russian presidential spokesman Dmitry Peskov said on March 1 that the Kremlin has no plans to interfere in the elections in Ukraine after the end of the special military operation.
"The Kremlin cannot participate in the elections in Ukraine. It's a different country, — he said, assuring that the Russian leadership continues to consider Ukrainian President Volodymyr Zelensky as the legitimate head of state.
On February 24, Russian President Vladimir Putin announced the start of a special military operation in Ukraine. He stated that the purpose of the special operation was the "demilitarization" of and "denazification" country. Russian Foreign Minister Sergei Lavrov said that a special military operation in Ukraine is being carried out in order to free the inhabitants of the country "from oppression" and let them choose their own future.
Since the beginning of Russia's military operation in Ukraine, four rounds of talks have taken place between the Russian and Ukrainian delegations — February 28, March 3, March 7 and March 14.
Following the results of the first round, the head of the Russian delegation, Vladimir Medinsky, said that the parties had found "points by which it is possible to predict common positions." At the second meeting, it was possible to reach agreements on the opening of humanitarian corridors from the regions blocked by the Russian army.
After that, the Russian Ministry of Defense several times announced a regime of silence for the evacuation of civilians. Later, Mikhail Mizintsev, head of Russia's National Defense Control Center, said that Kyiv had not met a single condition for the creation of humanitarian corridors, and the "nationalists" do not let civilians out of the cities, threatening them with "physical violence".
Following the results of the third round, Medinsky said that the Russian delegation "posed the issue point-blank" and hopes that humanitarian corridors will work. During the fourth meeting, adviser to the head of the office of the President of Ukraine, a member of the Ukrainian delegation, Mykhailo Podolyak, said that the discussion was difficult, but moving forward. Then the parties took a "technical break" in negotiations until March 15.
Subscribe to VK RBC Get news faster than anyone else
---
---
---
---
---
---
---