---
The publication recognized the strength of the Russian army, noting the shortcomings
In the 2000s, the Russian army was an "empty shell" that could not cope with the conflict in Chechnya and even ensure the safety of its own submarines. But two decades later, under the leadership of Vladimir Putin, Russia's armed forces have grown into a formidable force with experienced military personnel, a clear command structure and hypersonic weapons. The American newspaper The New York Times wrote about this.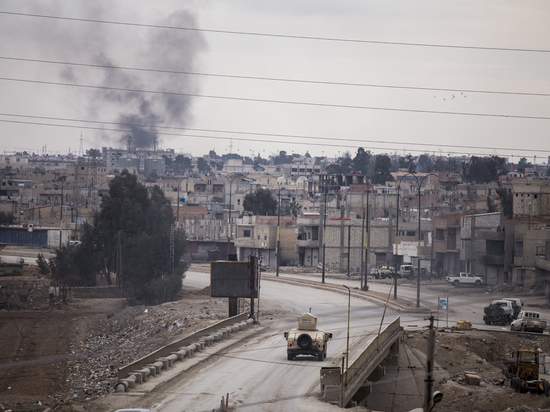 Photo: AP
"In 2015, Russia entered the war in Syria to prevent the overthrow of the government of Bashar al-Assad and to show the world the superiority of its own weapons," writes the American edition. – According to experts, Putin used this war as a laboratory to identify the real potential of the military technologies used, as well as to gain combat experience for Russian commanders and officers.
In 2020, when Azerbaijan and Armenia finally decided to make peace, the transfer of 2,000 peacekeepers to Nagorno-Karabakh took Russia only a few hours. According to the publication, such a quick and effective modernization of the Russian army could not but cause a negative reaction from US officials. As a result, Russia began to be accused of planning an attack on Ukraine, although the statements of the Joe Biden government are based only on predictions and conjectures.
U.S. Marine Corps veteran Robert Lee noted that Kalibr cruise missiles installed on Russian ships and submarines of the Black Sea Fleet, as well as Iskander-M missile systems located on the border, are capable of hitting any target on Ukrainian territory. The military expert added that the T-72B3 tanks, which are located near the Ukrainian border, are equipped with long-range projectiles and new thermal imagers that allow combat operations at night.
Former commander of US forces in Europe, Ben Hodges, admitted: "I am ashamed this is to say, but when the "Caliber" hit targets in Syria from the Caspian Sea, it came as a surprise to me. It's not about the technical characteristics of these missiles – I didn't even know they were there!".
"Despite the many successes, the modernization of the Russian armed forces has its drawbacks: that this is hurting its economy and worsening the quality of life of ordinary citizens, and instead of creating new weapons systems, Russia is simply improving its old equipment," American analysts say.
Nevertheless, the military general US Air Force Philip Breedlove said: "We have to give the Russians their due – they are incredibly quick to learn new methods of warfare. Every time we see their actions during any conflict, they act even more accurately than before."
---
---
---
---
---
---
---