---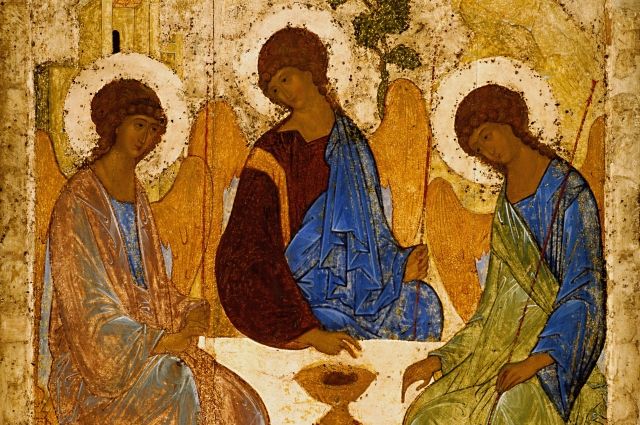 The icon "Trinity" Andrei Rublev after the celebrations in the Trinity-Sergius Lavra will be returned to the Tretyakov Gallery, Interfax was told at the Ministry of Culture.
On the night of July 16-17, the icon was brought to the Holy Trinity Sergius Lavra for worship. It is reported that this happened for the first time since 1917.
"The transportation was carried out with all the necessary precautions, in the Holy Trinity Sergius Lavra the icon was placed in a capsule specially created for this purpose, which maintains its usual climate. Early next week, Trinity will return to the State Tretyakov Gallery, – told in the museum.
It is believed that the icon of the Holy Trinity was painted by Andrei Rublev in the 15th century. She is the most famous of his works and one of the most famous and revered Russian icons. On July 18, the Lavra will mark the 600th anniversary of the acquisition of the relics of St. Sergius of Radonezh and the founding of the Trinity Cathedral of the Holy Trinity St. Sergius Lavra.
Earlier, State Duma deputy Sergei Pakhomov suggested considering the issue of moving the icon to a permanent place of storage in the Lavra, since "Trinity" was written in praise of Sergius of Radonezh.
Rate the material
---
---
---
---
---
---