---
Dmitry Peskov: Moscow does not believe Kyiv's promises not to attack Russia with American MLRS Ukrainian President Volodymyr Zelensky has said that his army will not use Western-supplied multiple launch rocket systems against Russian territory. The delivery of such systems was reported by the United States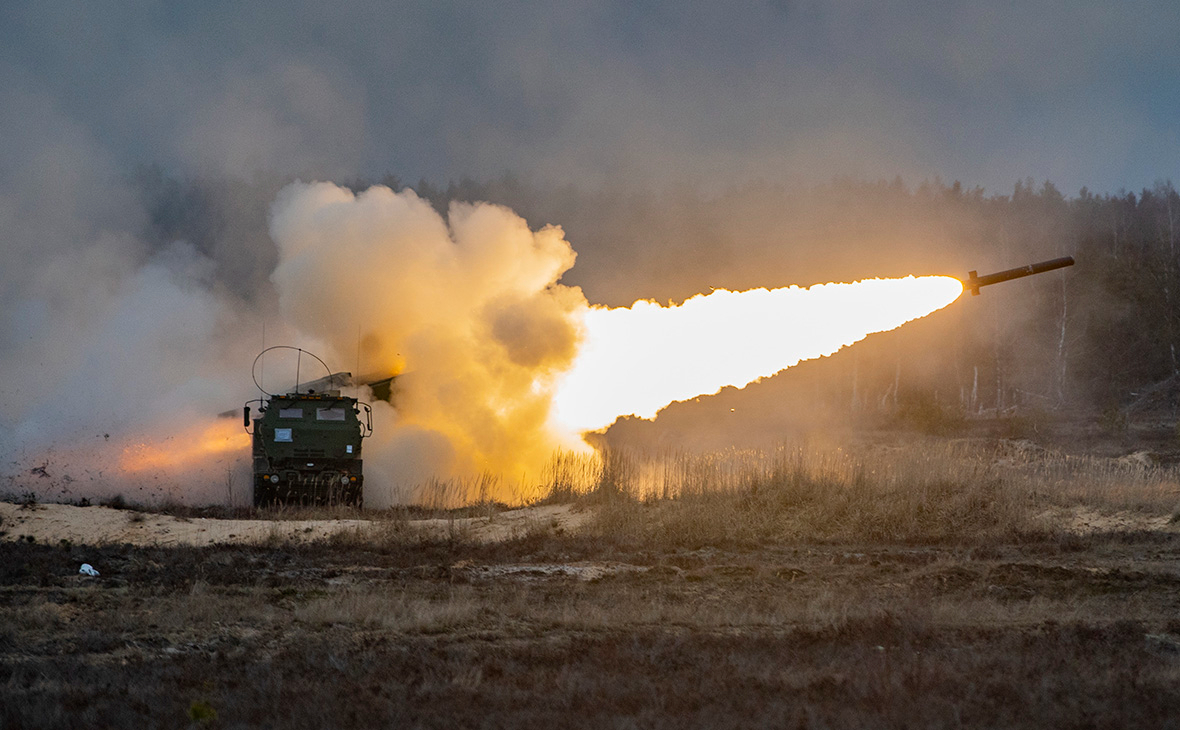 Moscow does not believe the promises of Ukrainian President Vladimir Zelensky not to strike Russian territory with Western-supplied multiple launch rocket systems (MLRS). This was stated to journalists by the press secretary of the President of Russia Dmitry Peskov.
"No. <…> In order to be trusted, one must have experience of cases where promises were kept. Unfortunately, such experience is completely absent,»— said Peskov (quoted by TASS).
He accused Zelensky of failing to fulfill his election promise to "end the war in southeastern Ukraine once and for all," and that Ukraine did not comply with the Minsk agreements, which, according to Peskov, "sank into oblivion." "Therefore, we do not have a special credit of trust in the Ukrainian side," — he added.
The President of Ukraine, in an interview with Newsmax on June 1, called on the West to supply the country with long-range weapons, which he promised to use only for defense purposes, and not to strike at Russian territory. "We are not interested in what is happening in Russia. We are only interested in our own territory, & mdash; Zelensky said, adding that a difficult situation had developed in eastern Ukraine and the Donbass.
Previously, Kyiv has repeatedly requested the supply of MLRS M142 HIMARS and M270 "for defense and response to strikes from Russia", but Washington refused to send such installations to Ukraine, fearing that the Ukrainian military could use them to shell Russian territory.
Since the beginning of the Russian military operation, Western countries and NATO have supplied Kyiv with several shipments of weapons, but at the same time refrained from transferring heavy equipment for a long time due to fears about Moscow's reaction. However, deliveries of heavy weapons began at the end of April, several countries announced the shipment of howitzers and missiles of various modifications to Ukraine.
Read on RBC Pro Pro What will happen to unemployment in Russia in the near future? Pro Predictions 5 Fatal Mistakes When Hiring a Sales Manager % the cause of the financial crisis in the US Articles Pro Money "dropped out": how the crisis will change the venture capital market in Russia Forecasts Pro How value stocks save investors when the market falls Articles
US President Joseph Biden said on June 1, that Washington will supply Kyiv with modern missile systems and ammunition that will allow it to "more accurately strike key targets on the battlefields in Ukraine." According to Biden, the new $700 million military aid package will include, among other things, the M142 HIMARS MLRS. The Biden administration stressed that the Ukrainian military would not use them to strike targets on Russian territory.
The Russian Foreign Ministry said that the supply of weapons to Ukraine that could reach Russian territory would be "a serious step towards an unacceptable escalation." ;. Russian Ambassador to Washington Anatoly Antonov, in turn, demanded that the United States stop "pumping" weapons of Ukraine.
Authors Tags Subscribe to Telegram
---
---
---
---
---
---
---