---
The regions of Russia themselves can take patronage over others, including in the Donbass, but if some documents are needed, they may appear, Peskov explained. Several entities have already declared patronage over the cities and regions of the republics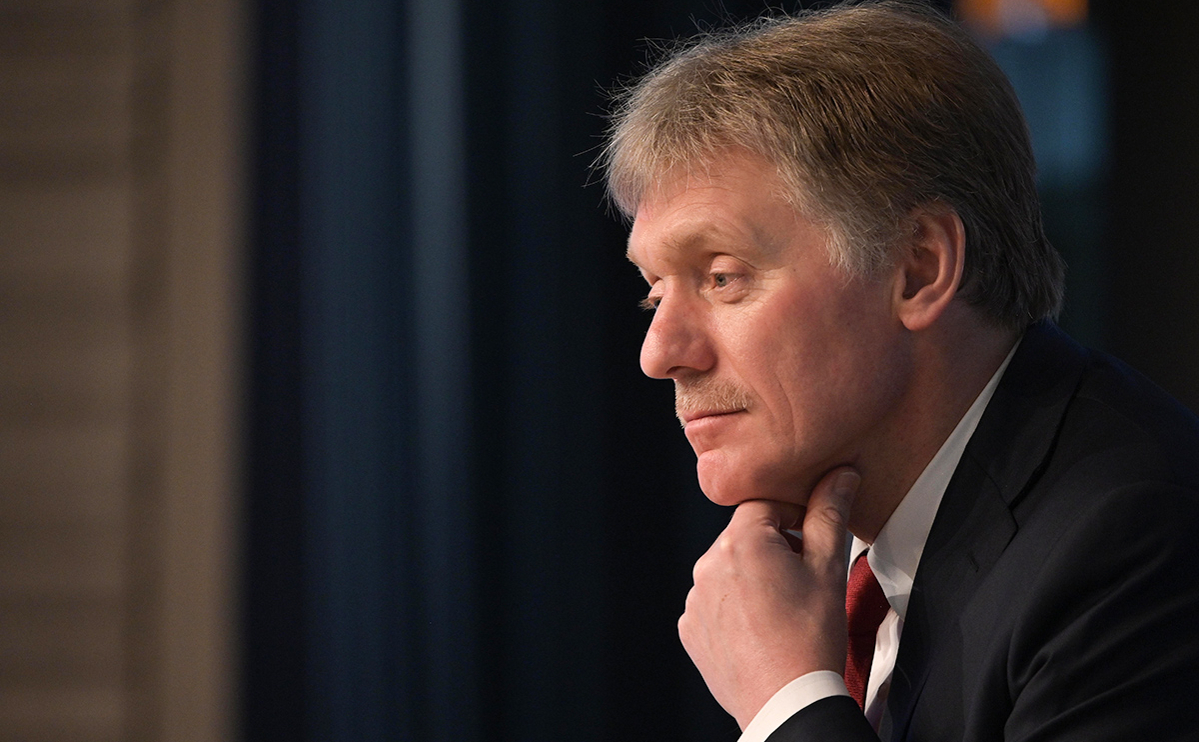 Dmitry Peskov
Documents for the patronage of the Russian regions over the regions of Donbass are not required, the subjects can do it at their own discretion, said Presidential Press Secretary Dmitry Peskov , RIA Novosti reports.
"I can only confirm that there really haven't been any documents in this regard yet. For the most part, they are not required. Regions, at their own discretion, can independently take other regions under their patronage. Including the regions of Donbass»,— he said. Peskov added that, if necessary, such documents may appear.
Previously, about the "decision taken" Putin, under the patronage of the Russian regions over the districts and municipalities of Donbass, was announced by the first deputy head of the presidential administration, Sergei Kiriyenko. At the end of April, RBC sources said that he became the curator of relations with the DPR and LPR instead of deputy head of the administration Dmitry Kozak.
The authorities of the Kursk, Bryansk and Leningrad regions, Chuvashia have already announced plans to take patronage and help with the restoration of territories in the DPR and LPR. Later, the Nizhny Novgorod region and Sevastopol also announced assistance to the Donbas regions, they will help the city of Khartsyzsk in the DPR and the Starobelsky region in the LPR. At the same time, as Mikhail Razvozhaev, the governor of Sevastopol, explained, the assistance will not be financial, but "in terms of organizing peaceful life," Novy Sevastopol reports.
Head of Makeevka Administration in the DPR, Vladislav Klyucharov said that the Sverdlovsk region took patronage over his city. "Certain issues" have already been worked out with the Russian region, a recovery program for 2022-2025 has been developed, reports "DPR 24".
Read on RBC Pro Pro Co-founder of DoorDash: a great idea is not enough to create a business Articles Pro The risk of mass sales: will foreigners return access to Russian exchanges Articles Pro Pro Articles Employer must return "excess" personal income tax to an employee: how to do it Instructions Pro Two cases on how to retain employees using stay-interviews Cases Pro How not to make a mistake when creating your own trademark Pro Articles The Russian economy has entered a period of change. How this affects banks Articles Pro The profession of a seller is still not prestigious: what awaits it in the future Instructions
On May 20, Russian Deputy Prime Minister Marat Khusnullin announced that the government had created a headquarters for the restoration of the "liberated territories of Ukraine". The Ministry of Construction of Russia is already assessing the costs of restoring the Donbass infrastructure.
Article content Authors Tags Subscribe to RuTube RBC Live broadcasts, videos and recordings of programs on our RuTube channel
---
---
---
---
---
---