---
In their opinion, membership in NATO will strengthen the security of Finland, and the country, in turn, will strengthen the alliance. An application for NATO membership must be submitted immediately, they believe "The Prime Minister and the President of Finland urged to urgently apply to NATO" />
Sanna Marin (left) and Sauli Niinistö
Why Finland decided to join NATO
Finnish President Sauli Niinistö and Prime Minister Sanna Marin said that Finland should immediately apply for NATO membership, their joint statement was published on the website of the State Council of the country.
"Membership in NATO will strengthen the security of Finland. By becoming a member of NATO, Finland will strengthen the entire defense alliance. Finland must immediately apply for NATO membership. We hope that the steps at the national level necessary to implement this decision will be quickly taken in the coming days, — said the president and the prime minister.
Ninisto and Marin explained that it took time to form an agreed position on the issue of joining NATO in parliament and society, as well as to discuss with the alliance and Sweden, which also intends to join it, it took time .
The reasons that prompted Finland to change the policy of not joining military alliances were explained on Thursday by Foreign Minister Pekka Haavisto during a speech at the Foreign Affairs Committee of the European Parliament (broadcast was conducted on the website). The hostilities launched by Russia endangered the stability of the whole of Europe, Minister Haavisto said. According to him, since the beginning of the Russian military operation in Ukraine on February 24, the question of how the events will affect the country's security has been raised in Finland. Helsinki identified five problems that the country had to face. "First of all, it must be mentioned that the unpredictable behavior of Russia— this is an inevitable problem. Russia is ready to carry out very risky operations for itself, which will lead to grave consequences for Russia. Secondly, Russia's persistent readiness to put pressure on its neighbors through the deployment of forces, and thirdly, the widespread talk about the use of chemical and nuclear weapons, even if the use of such weapons is prohibited by international agreements, — Haavisto said. Fourthly, Russia does not comply with the rules of warfare, the head of the Finnish Foreign Ministry continued. "We have seen several cases of war crimes and violations of the Geneva Convention. This is very important and should be investigated. Fifth, we need to emphasize that the European security architecture does not work in such conditions. Russia does not respect the rules of the UN, — he concluded.
What is the support for joining NATO
At the end of March, the newspaper Helsingin Sanomat conducted a poll, according to which 61% of Finns believe that Finland should join the alliance, 16%— against, 23% found it difficult to answer. May 11 "for" 73% of respondents have already spoken.
Read on RBC Pro Pro When ideas don't come to mind: seven tactics for revealing the creativity of a team Instructions Pro How goods with an "unfriendly" patent will be sold in Russia services. What services are in demand? in China, they threaten a new logistical crisis. What to expect Articles
When Finland becomes the 31st member of NATO
Reuters, citing sources, previously reported that NATO is expecting applications for membership in the alliance from Finland and Sweden in the coming days. According to the interlocutors of the agency, they will be quickly approved, since the Russian operation forces "a radical rethink of the European security system."
The newspaper Helsingin Sanomat, in turn, wrote that the announcement by the Finnish president of his position on May 12 ;Official confirmation of the readiness of Helsinki" join NATO.
The Swedish edition of Expressen, citing sources, said that Stockholm intends to apply for NATO membership on Monday. According to him, an additional meeting of the government will be held that day, at which a final decision will be made. An application is planned to be submitted immediately after that.
Now Finland and Helsinki have the status of NATO partner states.
Russia warned the states about the worsening of the security situation in the event of joining the alliance. Dmitry Medvedev, Deputy Chairman of the Russian Security Council, noted that in this case, the length of NATO's land borders with Russia would more than double. "Naturally, these borders will have to be strengthened. Seriously strengthen the grouping of ground forces and air defense, deploy significant naval forces in the waters of the Gulf of Finland, — he explained, adding that in the end "there will no longer be any talk of any non-nuclear status of the Baltic" balance must be restored.
The Russian Foreign Ministry, in turn, stated that the raison d'être of NATO is geopolitical confrontation with Russia, therefore, if Finland and Sweden become members of the alliance, they will also become a space of confrontation.
What are the defensive forces of Finland< /strong>
In 2021, according to official data, 19,781 servicemen were serving in the military, of which 883 were women.
Defence spending has been growing over the past 30 years. In 2021, they reached €5 billion.
In 1994, Finland began cooperation with NATO under the Partnership for Peace program. Since then, the country's defense forces have been developing according to the standards of the alliance.
The possibility of applying for NATO membership first appeared in a report on security and defense policy in 2004, in 2007 the government program first said that Finland «retains the right to apply to NATO».
Article content Authors Tags Subscribe to VK RBC Get news faster than anyone else
---
---
Sanna Marin believes that the Finnish authorities will not be able to maintain relations with Moscow at the same level because of the situation around Ukraine
Sanna Marin
Finland will not be able to maintain the previous relations with Russia because of the situation in Ukraine. Prime Minister Sanna Marin stated this in an interview with the Japanese edition of Nikkei.
According to her, the decision on Finland's accession to NATO will be made this month. "The security situation has changed, Finland is leaning towards NATO membership," — explained the prime minister.
Marin said that her country would support the European Union's refusal of Russian oil and would call for a refusal of gas. Finland recognizes the presence of several opinions on the embargo of Russian fuel and does not exclude that some countries will need a transition period for this. In Finland itself, they plan to abandon Russian fossil fuels in the coming months.
The fact that Finland will decide in the coming months on joining NATO, Marinso announced in mid-April. According to President Sauli Niinistö, the turning point for Helsinki was Russia's demand for security guarantees that NATO would not expand eastward. He believes that in this way Russia wanted to limit the choice of Finland.
Sweden also announced its intention to join NATO. The British newspaper Times wrote that Finland and Sweden could join the alliance this summer. NATO Secretary General Jens Stoltenberg said that NATO would be able to quickly receive these countries if requested from them. As Reuters reported on April 13, the Finnish Prime Minister plans to apply within nine weeks.
Read on RBC Pro Pro The Phantom of the Checkered Bag: Why Parallel Imports Won't Return Shuttle Traders Forecasts Pro You want to get a trademark of a brand that left Russia: how to do it Instructions Pro What this means for the bank and its stock Pro Predictions Why CNN+ Shuts Down and What Will Happen to Other Streaming Services Articles Pro Chinese Twitch: where advertisers' clients will flow to on streams Articles Pro How exactly now should a top manager look for a job: four tips Instructions
Possible membership of Finland in the alliance was discussed by the country's parliament. On May 5, the Financial Times, citing senior Finnish officials, reported that Finland wanted to avoid the impression that it was "sending a signal" to Russia by its possible entry into NATO. or "punishes" her.
After statements from Helsinki, the official representative of the Russian Foreign Ministry, Maria Zakharova, said that Russia had warned Sweden and Finland about the consequences if they joined NATO. Also, on May 4, the Foreign Ministry stated that if they join NATO, these countries will become "a space of confrontation between the North Atlantic bloc and Russia."
Deputy Chairman of the Security Council Dmitry Medvedev announced the strengthening of the Russian grouping of ground forces along the new borders with the alliance and a significant deployment of naval forces in the Gulf of Finland.
Article content Authors Tags Subscribe to VK RBC Get news faster than anyone else
---
---
Akylbek Zhaparov complained on Thursday morning of heart pain and low blood pressure. The doctors did not confirm a heart attack, but revealed a spasm of the heart vessels and left him to recover in the hospital .jpg" alt="Prime Minister of Kyrgyzstan was admitted to the hospital after complaining of heart pain" />
Akylbek Zhaparov
Prime Minister of Kyrgyzstan Akylbek Zhaparov was hospitalized due to pain in the heart and low blood pressure, the portal reported 24.kg with reference to the press service of the head of the cabinet.
"This morning <…> Zhaparov entered the National Center for Cardiology and Therapy <…> with complaints of pain in the heart and low blood pressure. The performed procedures of electrocardiography and coronary angiography did not confirm myocardial infarction, but revealed a spasm of the heart vessels, — reports the portal.
Currently, doctors assess the state of the head of government as stable and satisfactory, but after a consultation they decided to leave him to recover in the hospital.
Earlier it was reported about hospitalizations of high-ranking leaders and politicians in other countries. In particular, on October 10, 2021, Czech President Milos Zeman was admitted to intensive care due to an exacerbation of a chronic illness, which was expressed in the fact that the president could not eat or drink. On the day of his discharge after treatment, he was again sent to the hospital, but already infected with coronavirus.
Brazilian President Jair Bolsonaro had to be hospitalized on January 3 due to an obstruction in the abdominal cavity, which became as a result of a stab wound he received in 2018. Bolsonaro then reminded that this was the second hospitalization with similar symptoms caused by the injury.
Read on RBC Pro Pro How force majeure will help – instructions for use Instructions Pro Bird flu is raging in the US and EU: what does it mean for the global economy : how to answer complex customer questions in a crisis Instructions Pro Harbingers of dismissal: how to understand that they are ready to say goodbye to you Instructions Pro Better two bad ones than zero good ones. How to search for rare IT candidates Instructions Pro Polygraph and drug test: how a candidate is checked for employment Articles Pro Netflix collapsed by 45%, but wants to be saved by advertising. Buy his shares Forecasts
In Russia, on April 6, after a long hospitalization due to the severe course of COVID-19, the leader of the LDPR party, Vladimir Zhirinovsky, died. He went to the hospital in early February, and on February 21, his party reported that he was on the mend.
Materials for the article Authors Tags Subscribe to RuTube RBC Live broadcasts, videos and recordings of programs on our RuTube channel
---
---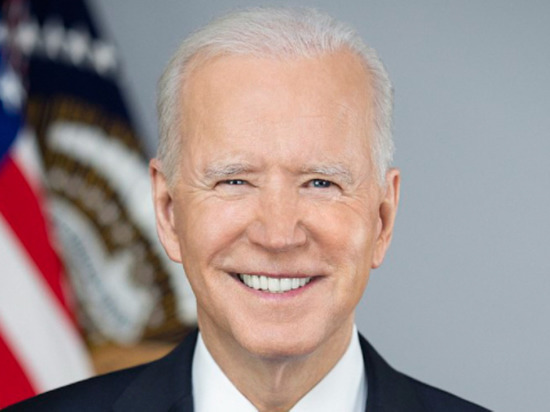 source: wikipedia
U.S. President Joe Biden and Indian Prime Minister Narendra Modi will hold a virtual meeting on April 11. They are expected to discuss climate issues, the global economy, and the consequences of the crisis in Ukraine. It is reported by RIA «Novosti» citing information received from White House Press Secretary Jen Psaki.
Psaki's written statement released on Sunday said the leaders intend to discuss a number of issues. Among them are "ending the COVID-19 pandemic," fighting the climate crisis, "maintaining a free, open, rules-based international order," and "strengthening the global economy."
Biden calculates and that it will be possible to discuss with Modi the negative consequences of the crisis in Ukraine for the global food market and measures to mitigate them.
Before the leaders of the two countries join the virtual dialogue, a meeting will be held in the "2+ 2″ between American and Indian foreign and defense ministers.
---
---
Analysts say the country is facing early elections or a military regime
The resignation of Pakistani Prime Minister Imran Khan has become a serious challenge to political stability in the 220 million nuclear-weapon country. The prime minister himself did not agree with the vote of no confidence, openly blaming the United States for acting against itself, which, in turn, rejected the fact of interference in Pakistani politics. At the same time, experts interviewed by MK believe that the American factor took place, but what is happening now does not mean Khan's final departure from the political arena. Especially given the fact that Washington's course does not meet with approval among the Pakistani population.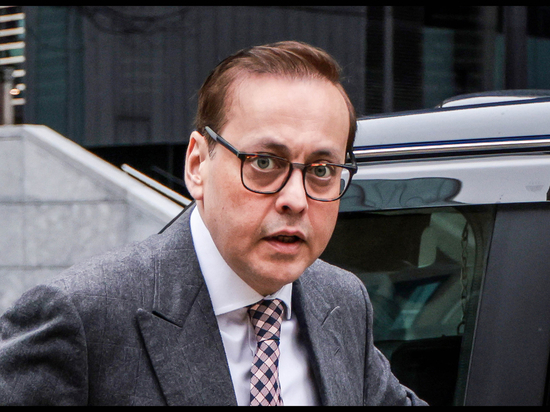 Photo: Global Look Press
As noted in a conversation with "MK" Associate Professor of the Institute of Asian and African Studies at Moscow State University Boris Volkhonsky, the anti-American statements of the dismissed Pakistani Prime Minister are not unfounded.
"The US has long been clearly unhappy with Pakistan's rapprochement with China, even before Imran Khan came to power. However, under him this course was continued, — emphasized by our interlocutor. — In addition, the fact that Khan came to visit Russia in February, the very next day after the start of the Russian special operation in Ukraine, played a role. Washington persistently dissuaded him from such a step, and, probably, the prime minister's actions only increased the irritation of the American side. Although the visit itself is not at all evidence that Pakistan — pro-Russian state. The prime minister's actions are quite understandable by the simple need to maintain normal working conditions with the countries of the region — and not necessarily friendly, — relations. But, of course, from the point of view of the United States, this was a cause for discontent.
According to the expert, one can, if not assert, then assume that the exit from the ruling Pakistani coalition of several small parties (which was enough to prevail in favor of Khan's opponents) was influenced by some behind-the-scenes deals between external players and party leaders: "This would not require large efforts. Behind the scenes, no doubt, was carried out, because the accusations from the Khan about foreign interference have a basis.
However, there are also domestic political reasons, Boris Volkhonsky recalled. «Imran Khan — a non-systemic politician, as well as, for example, former US President Donald Trump or the current Indian Prime Minister Narendra Modi. He openly spoke out against the country's political establishment, represented by two traditional parties that have long been mired in corruption, and in this case, you don't even need to think of anything. Khan tried to correct the situation, which, of course, caused opposition from system politicians.
At the same time, it should be taken into account that, despite the pro-American orientation of the established political elite of Pakistan, the country is one of the states with the highest level of anti-American sentiments among the population. "Therefore, any political force that plans to replace Khan, — and the only way out of the current conflict is early elections, — it won't be easy. And it is likely that as a result of the vote, Imran Khan will again win. But the prospects for such a scenario will become clearer closer to the elections," — concluded the expert.
Scientist of the Institute of Oriental Studies of the Russian Academy of Sciences Vladimir Sotnikov, in turn, also does not exclude the return of Khan to the post.
"Probably the US cannot forgive two things about Imran Khan's foreign policy as prime minister. First, he flatly refused to comply with Washington's request for the deployment of US military bases on Pakistani soil. Secondly, of course, we are talking about the February visit to Moscow, which many observers called historic. Then, in particular, several agreements were signed with Russia, both in the sphere of business and in the political field, », — reminded Sotnikov in a conversation with MK.
Inside Pakistan itself, the situation is now aggravated by the role of the military, the expert also noted: "They, apparently, decided to once again intervene in the resignation process. And, probably, a new military regime awaits the country, since there are no political parties capable of resisting this yet. In the event that top generals who do not hide their pro-American sympathies come to power, a situation may arise when Pakistan refuses multilateral cooperation with Russia and again follows the US regional policy.
According to the expert, the issue is how much the Pakistanis can support Khan. "Apparently, there will be protests — not only Khan's supporters, but also those who simply would not want a reorientation towards Washington. Pakistan since the days of "enlightened moderation" former President of the country Pervez Musharraf (he served in 2001-2008 «MK») used to live in relatively democratic conditions. And now, perhaps, no one wants the return of the military regime, except for the generals themselves, », — concluded Vladimir Sotnikov.
See also:
---
---
Prime Minister of Poland Morawiecki announced the start of arms supplies to Ukraine next week ="Prime Minister of Poland announced the timing of the start of deliveries of weapons to Ukraine" />
Mateusz Morawiecki
Poland will begin deliveries of weapons to Ukraine next week, said Prime Minister Mateusz Morawiecki. The briefing was broadcast on Facebook.
"In order for our neighbor to protect himself as best as possible, we will supply defensive weapons to Ukraine. It will be tens of thousands of artillery pieces, mortars and grenade launchers, — said Morawiecki.
The first batch will include about a hundred weapons, the prime minister added. Armaments will help maintain security on NATO's eastern flank, he said.
Poland has decided to transfer weapons to Ukraine amid reports of a possible Russian invasion, which the Kremlin refutes, and Moscow's worsening relations with NATO .
On February 1, the head of the National Security Bureau of Poland, Pavel Solokh, announced that Warsaw would supply Ukraine with several tens of thousands of weapons for defense. Among them will be shells for air defense systems, he said.
Solokh stressed that the supplied weapons are intended for use "for defensive purposes."
On the next day, the Minister of Defense of the Republic, Mariusz Blaszczak, said that the country would transfer Piorun man-portable air defense systems and ammunition to Ukraine.
Piorun— modernization of the Russian MANPADS "Igla-1". The maximum range exceeds 6.4 km, and the maximum flight altitude— 4km.
Subscribe to VK RBC Get news faster than anyone else
---
---
The opposition coalition Together won elections in October and formed a government with two other parties. They nominated Peter Fialu for the post of prime minister, today the president appointed him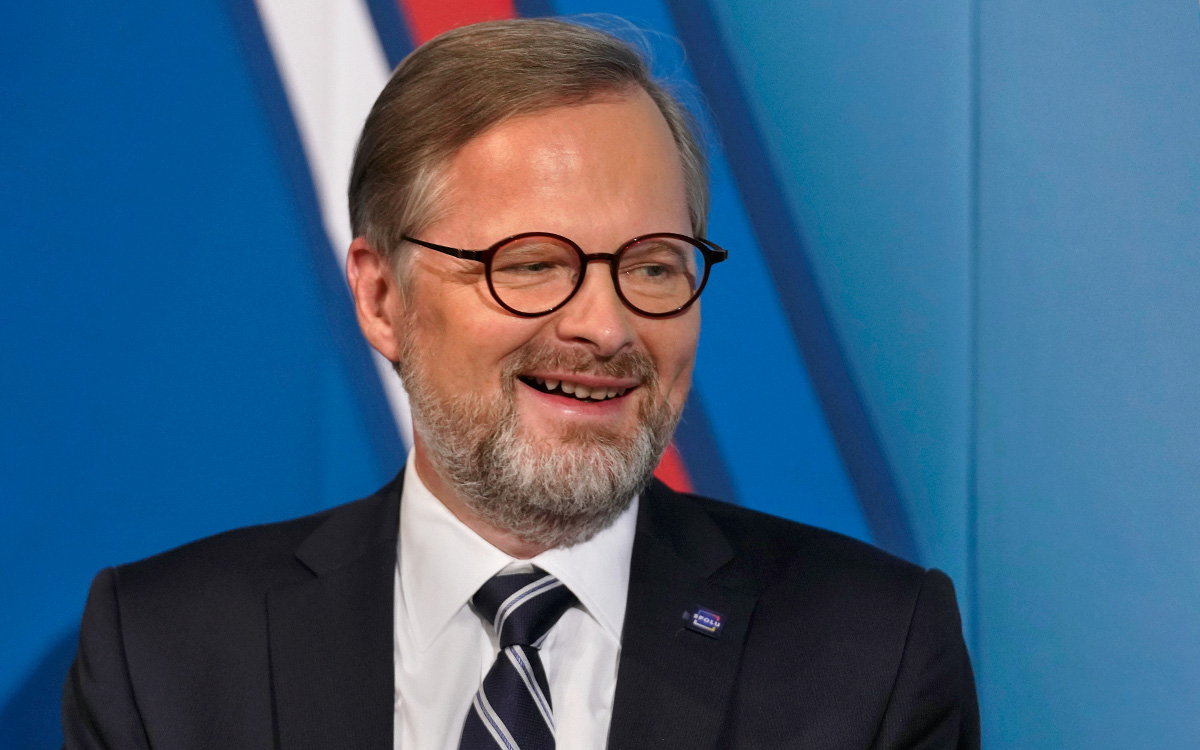 Petr Fiala
The President of the Czech Republic Milos Zeman has appointed the leader of the opposition coalition" Together " Petra Fialu is the new prime minister after the coalition won elections in October, Czech Radio reports.
The ceremony took place at the country residence of the head of state in the Lana Palace, not far from Prague. Due to the fact that Zeman tested positive for coronavirus two days ago, the ceremony was held in accordance with the strictest sanitary standards, according to the radio station. So, in the room where the event was held, there were two entrances, and the room itself was divided by transparent plexiglass. Fiala could only communicate with the President via audio.
Parliamentary elections in the Czech Republic were held in early October. Coalition Together, which includes the opposition Civic Democratic Party, Christian Democratic Union Czechoslovak People's Party '' and Tradition Responsibility Prosperity 09 received the most votes (27.79%). She formed a new government with a coalition that included the Czech Pirate Party and the Elders and Independents movement. (15.62% of the votes). In total, they received 108 seats out of 200 in parliament.
The political movement " Action of dissatisfied citizens '' (ANO), which was headed by the previous Prime Minister Andrei Babish, gained 27.17% of the vote.
Milos Zeman was hospitalized immediately after the elections, on October 10, due to an exacerbation of a chronic illness. He was hospitalized in the intensive care unit, and was transferred to the usual ward of the president on November 4.
Zeman was discharged on November 25, but it was recommended to organize observation and medical assistance for him. However, a few hours later, the 76-year-old president was again taken to the hospital, as his test for coronavirus was positive. The head of state was discharged two days later.
Pyotr Fiala received his degree in history and philology at Masaryk University, and since 2002 has been a professor of political science. In 2013, he joined the Civil Democratic Party, was elected to the Chamber of Deputies in Parliament.
At the beginning of 2014, Fiala was elected chairman of the party, after which he was re-elected several times.
The new Czech prime minister was earlier spoke in support of the anti-Russian sanctions imposed by Europe. For example, in 2018, he argued that there is no reason to ease sanctions pressure yet, since Russia, in his opinion, is still " occupying '' Crimea.
Subscribe to YouTube RBK Live broadcasts, videos and recordings of programs on our YouTube channel
---
---
Ed Husic, like Paul Keating, grew up in Sydney's West, though in the decades that separate the two Labor politician's time in parliament, just what "the west" is has been radically transformed.
Bankstown was the West in Keating's day. Now the West is somewhere closer to Penrith. Husic's electorate is about 40 kilometres west of Keating's old stomping ground.
Like Keating — and in this week where many have observed the Prime Minister engaging in a faux election campaign — there is nothing faux about Husic.
He is angry about what has happened to his community in the COVID pandemic. It is in the part of Sydney that found itself locked down harder than the rest of the city, experiencing more cases, and more deaths.
Sydney's COVID class divide
Last weekend, Husic gave a speech that charged the federal and state governments with engaging in class — and implicitly partisan — warfare over pandemic management; warfare that started with the different treatment of the affluent eastern suburbs where the Delta variant first broke out, and the less affluent western suburbs where workers had to get tested to leave their local area.
He described a lack of vaccines and facilities, but the heavy presence of police and helicopters overhead.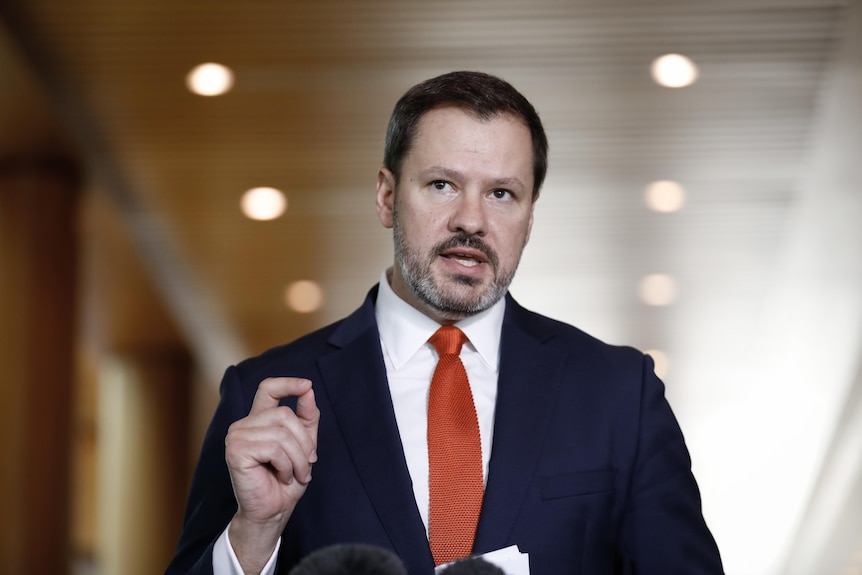 Husic has accused the federal and state governments of engaging in "class warfare" over Western Sydney's harsh lockdown.(ABC News: Matt Roberts)
"3,500 people in the suburbs around Mount Druitt had to test positive for COVID before we got a mass walk-in vax hub in mid-September," he said.
"To the west of the lockdown LGAs [local government areas] the Liberals bizarrely managed to divide the Penrith LGA, locking down the largely Labor voting areas and leaving free the largely Liberal voting ones.
Report shows long-lasting impact of COVID on Sydney hostspots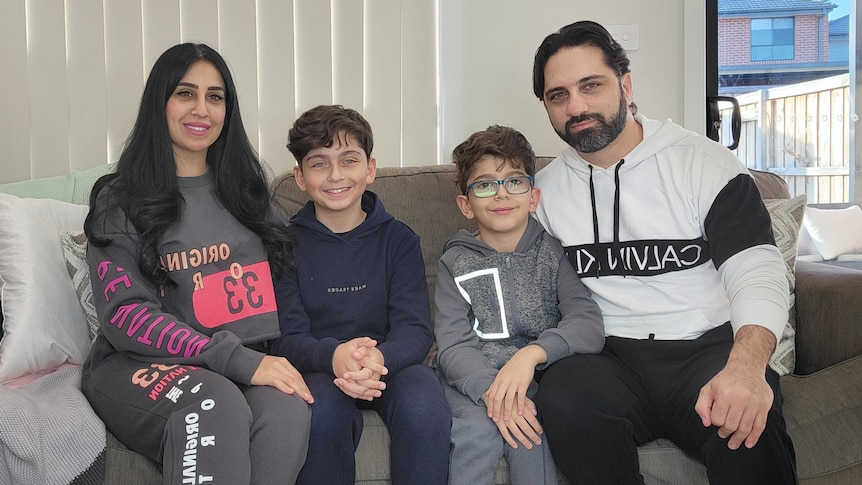 Communities in Western and south-west Sydney are likely to feel the effects of lockdown well after restrictions are eased.
Read more
"While we called for weeks for vax hubs in our areas, the Liberals leapt right over locked-down LGAs to plonk vax hubs or pop up mental health services into Penrith. The Liberals played favourites with public health — in the middle of a pandemic."
It was "class warfare, right there", he said. "Utterly devastating and disappointing."
For people in those locked down LGAs, Husic said, the vaccination hub options were Homebush or Penrith — separated by 45 kilometres, on the far edges of the area where the virus raged in communities that did not necessarily have the transport to get to them.
Despite much pleading, the federal government was slow to provide vaccines through the local pharmacy network, he said.
Election on the horizon
The lasting scars of such experiences will help shape the next few months of interminable election campaigning: people's lived experience in places which, only a few months ago, the government thought it might win from Labor.
This week the Prime Minister was instead talking about choices — not government coercion — on everything from climate policy to vaccines, to appeal to a very different constituency.
Space to play or pause, M to mute, left and right arrows to seek, up and down arrows for volume.WatchDuration: 2 minutes 18 seconds2m 18s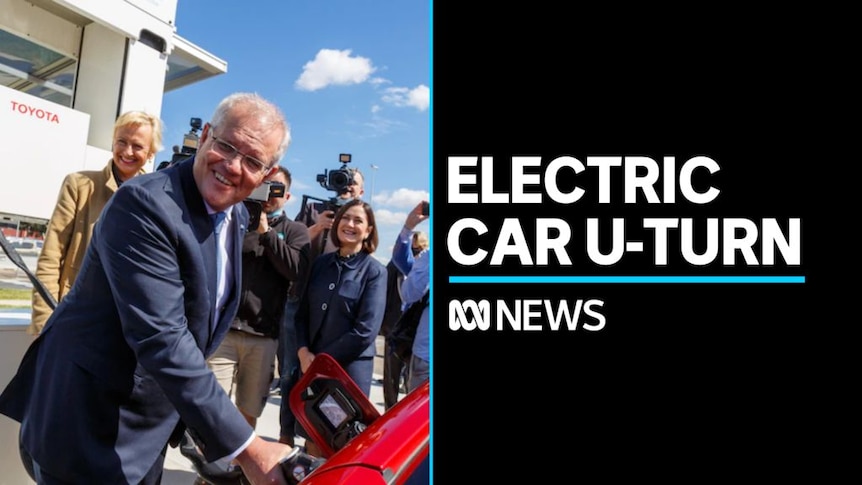 PM Scott Morrison reveals his plan for electric vehicles
Pauline Hanson has been ramping up her campaign against "mandating" COVID vaccines, threatening — like two of Scott Morrison's own senators — to make it hard for the government "to pass any legislation this year unless it takes action to oppose vaccine mandates".
Morrison spent most of his week tripping over his own past political expediency in trying unsuccessfully to create the appearance of an emissions reduction policy that didn't contradict everything he has previously said in the past three years.
Keating's big call
Meantime, that other bloke from Sydney's West, Keating, was being utterly consistent in the views he has held on Asia for decades in his first appearance at the National Press Club in almost 26 years.
As always, there was much to absorb. The cutting barbs, certainly, but of course the substantive points which stretched from the Quad to Indonesia and ASEAN, from the Americans to the French but, overwhelmingly, about China.
Space to play or pause, M to mute, left and right arrows to seek, up and down arrows for volume.WatchDuration: 3 minutes 6 seconds3m 6s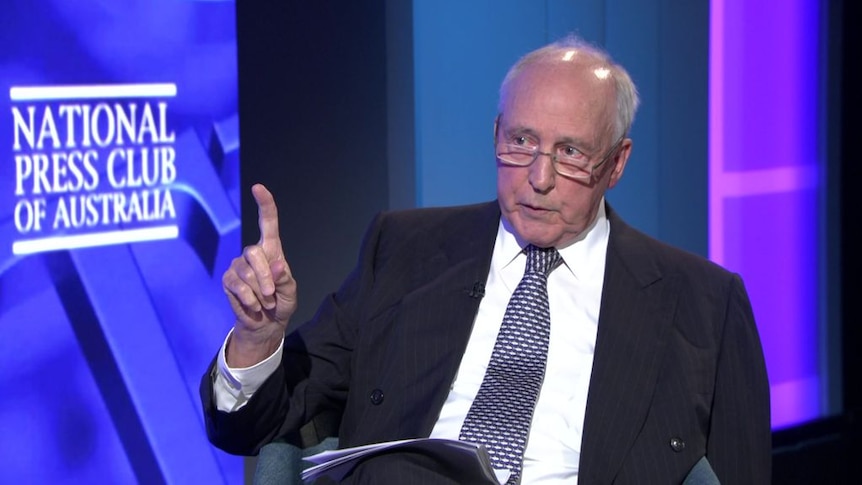 Former Australian PM Paul Keating says "Taiwan is not a vital Australian interest"
Keating's critics have painted him as a China apologist, and/or as having an out of date and too benign view of the world's new superpower.
His comments about Taiwan on Wednesday were the real lightning rod.
Taiwan, he said, "is not a vital Australian interest".
"We have no alliance with Taipei," he said. "We do not recognise it as a sovereign state — we've always seen it as a part of China.
"My view is Australia should not be drawn into a military engagement over Taiwan, US-sponsored or otherwise."
This was a big call given the current political consensus.
When Keating speaks, it pays to listen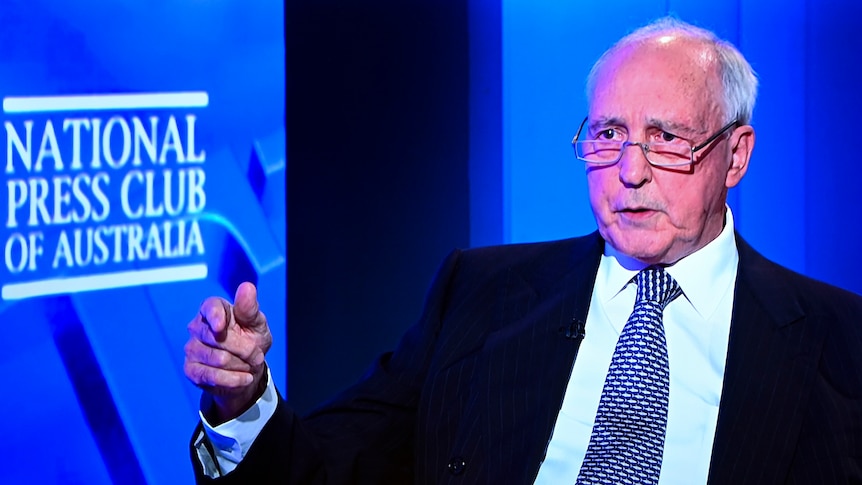 Paul Keating is not an apologist for Chinese authoritarianism but a cold-eyed realist about Chinese power. He argues China seeks and deserves respect. But in making a case for legitimising Chinese power Keating risks defending a potentially rogue leader.
Read more
His comments were immediately characterised as advocating that Australia should abandon a democracy of 24 million people. Which, frankly, they do.
The only problem is: what do those who dismiss Keating's position say is the alternative argument? Whether you take a benign view of China's intentions, or an alarmed one, Taiwan and China are now becoming a very, very complex problem for everyone, including Australia.
Both Morrison and his Defence Minister Peter Dutton have said that in the event of a Chinese attack on Taiwan, Australia would support the US and its other allies.
The American position since 1949 has always, unambiguously, been that it would defend Taiwan.
But it is now doing that in a world where it is not guaranteed the prospect of winning.
Shifting powers
Earlier this week, the Pentagon released its annual Report on Military and Security Developments involving the People's Republic of China.
It notes that the People's Liberation Army's "evolving capabilities and concepts continue to strengthen the PRC's ability to 'fight and win wars' against a 'strong enemy' [a likely euphemism for the United States], coerce Taiwan and rival claimants in territorial disputes, counter an intervention by a third party in a conflict along the PRC's periphery, and project power globally."
In particular, it notes the escalation of China's nuclear weapons, including lower-yield weapons for deterrence, and, for the first time, confirmation that the superpower now has a "viable sea-based nuclear deterrent".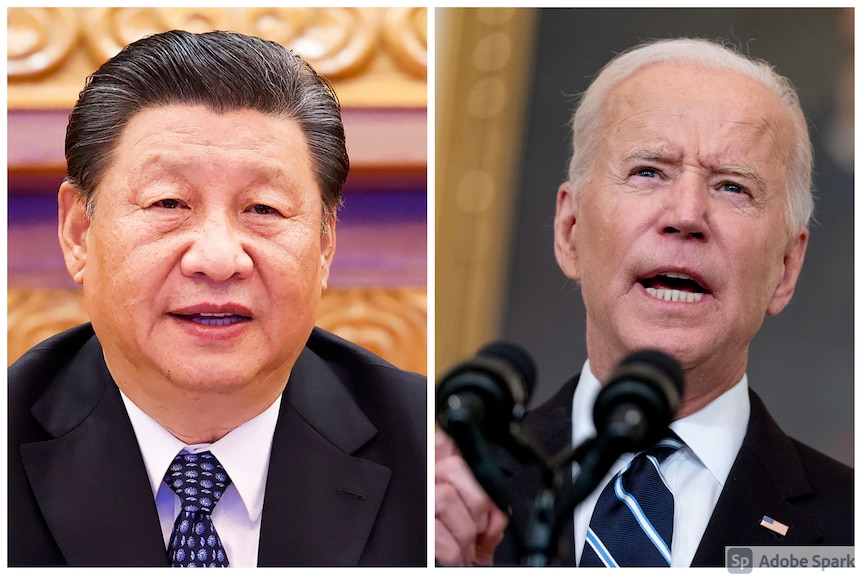 A Pentagon report this week said the People's Liberation Army's "evolving capabilities and concepts continue to strengthen the PRC's ability to 'fight and win wars' against a 'strong enemy'". (AP)
Given that a succession of senior defence and military figures have acknowledged the US no longer has clear maritime superiority over Chinese forces in the region, it should be particularly sobering stuff for those mindlessly strutting around saying "yeah, well come out here and say that" without actually articulating what the implications of this would be.
Is the Prime Minister suggesting Australia would actually commit to a war with China?
To putting "all" of our navy power to sea to combat a navy that includes two aircraft carriers, 48 frigates, 56 diesel attack submarines and nine nuclear attack submarines?
The clock is ticking on China and Taiwan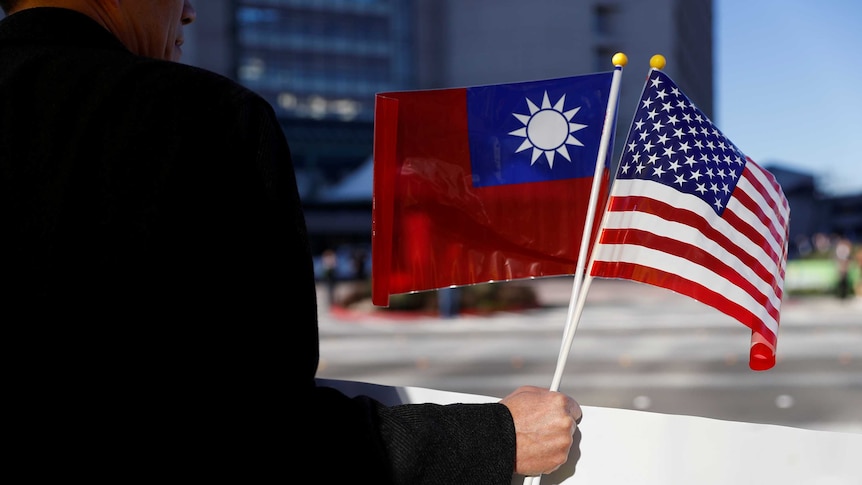 Xi Jinping may gamble that America would not spill any blood for Taiwan. What happens next?
Read more
That a press release promising a nuclear submarine in 20 years changes the strategic balance here, when US strategists note 2027 as a key focus of pressure from China on Taiwan?
From the current Prime Minister came an entirely domestic political response: "You've got to be strong. You've got to be able to stand up for [Australia's interests]." The government was working with allies "to make sure we aren't pushed around".
Keating was talking this week about some really serious, troubling issues.
You don't have to agree with him. But the topic deserves more than fatuous slogans.
Labor does not want to be differentiated on national security issues from the government, or much else it seems, months from an election, so was also distancing itself from its former leader. You can be confident he is untroubled by what others think.
Meanwhile, a strategist despaired this week that Labor at present does not even have a three-word slogan to which voters can refer to define the opposition, as it did in 2007.
Well, yes it does: we're with them.
Laura Tingle is 7.30's chief political correspondent.
Source: https://www.abc.net.au/news
---
---
Australia
When hairdressers and salon owners call for a government shutdown of their own industry, it's a sign they're pretty worried.
Many fear it's unwise to continue operating as coronavirus spreads.
For now, though, the authorities are satisfied it's safe enough to keep salons open.
What are the rules for hair salons?
Hair salons aren't on the list of "non-essential" services ordered to shut down this week.
But they're subject to the same rules as other indoor venues: only one person is allowed in the salon for every four square metres.
A decision to limit appointments to 30 minutes was later reversed.
"It was very apparent that it was an impractical limitation," deputy chief medical officer Nick Coatsworth said.
How dangerous is getting a haircut?
An Australian expert on the World Heath Organisation (WHO) advisory panel for COVID-19 says there are significant transmission risks.
Little Buddha Instagram post showing sign door that the salon is closed

"Your hairdresser cuts your hair from behind closely, and from the front as well, so there is no 1.5- or 2-metre distance … and they're in continuous exposure for over 30 minutes," says Marylouise McLaws, who is also a professor of epidemiology and infectious diseases control at the University of New South Wales.
"If it's not good enough for people standing in a queue waiting to pay for their groceries, we want them to be a couple of metres apart, it fails the logic test to have exposure to a client in a hairdresser's sink for half an hour."
The CEO of the Australian Hairdressing Council, Sandy Chong, sees other risks in salons as well.
"When you blow-dry someone's hair, you are going to be blowing particles of skin around and so on, and they could carry the virus as well," she says.
Is it safe for hairdressers?
All of these risks apply to hairdressers too, but they're multiplied because hairdressers generally see many clients across their day.
And they say not all of their clients are considering the dangers.
"People are still coming [into salons] and claiming they've been on holiday, or that their husband is home in isolation because he's a risk but they're coming in to get their hair done," Melbourne hairdresser Sarah Anderson says.
"Please close us down."


Photo:
Sarah Anderson said salon owners were in a difficult position but many were choosing to close. (Supplied: Sarah Anderson)

The Hairdressing Council's Sandy Chong says hairdressers are often dealing with people whose heads aren't in great condition.
"They might have psoriasis, they might have eczema, they might have scratched their scalp and they're bleeding — and we're touching them," she says.
Coronavirus questions answered

Breaking down the latest news and research to understand how the world is living through an epidemic, this is the ABC's Coronacast podcast.
Asked about these concerns at a press conference on Thursday, deputy chief medical officer Paul Kelly said: "No-one is being forced to go work.
"In terms of the asymptomatic carriage that may lead to people being infected, yes, that is potentially an issue.
"But overwhelmingly, and I'm absolutely certain about this, it's people that have the infection and are infectious in those first few days of coughing and sneezing, they are the most infectious people."
The Hairstylists Australia union is advising hairdressers they have the right to refuse service to anyone with coronavirus symptoms.
Stay up-to-date on the coronavirus outbreak
Are there ways to reduce the risks?
Deputy chief medical officer Paul Kelly says there are many things salons can do to minimise the risk of transmission: "Having hand sanitiser at the door, making sure people wash their hands before they come in, insisting that people that are sick don't come."
Hairstylists Australia is advising hairdressers to space out chairs, take lunch breaks outside, and wear masks and gloves.
"We understand some owners might see it [masks and gloves] as a 'bad look', but your health and safety should be your main priority," the union advises hairdressers.


Photo:
The union says masks should be provided to hairdressers, but experts say there aren't enough for non-healthcare workers. (ABC News: Patrick Stone)

UNSW's Marylouise McLaws agrees hairdressers "need to be given masks", but says there's a problem: "We don't seem to have sufficient masks to give to non-healthcare workers yet."
The Hairdressing Council's Sandy Chong says salons are also having trouble sourcing gloves and hand sanitiser.
Your questions on coronavirus answered:
If hairdressers are so worried, why don't they close?
Many salons are voluntarily closing.
Sole traders like Sarah Anderson is among them. "We're non-essential, it's dangerous," she says.


Photo:
Kelly Gale expects she'll have to close her salon, in Brisbane's outer suburbs, soon. (Supplied: Kelly Gale)

Brisbane hairdresser Kelly Gale also made the "heartbreaking" choice to close after the 30-minute rule was introduced. She changed her mind when the government backtracked, but she's not sure how long she'll stay open.
"They're giving mixed signals to everyone. It's hard enough as it is."
And big chains are closing too. Just Cuts, which employs 2,500 stylists in Australia, last night decided to shut its company-owned stores for at least four weeks and recommended its franchisees do the same. 
Its CEO, Denis McFadden, said the decision was made after the National Cabinet "failed to act on our pleas to add hairdressing to the list of non-essential services".
Earlier, he'd said the fact salons were allowed to operate meant it was harder for them to negotiate rent relief with landlords if they voluntarily closed.
The Hairdressing Council's Sandy Chong says some salon owners are scared to voluntarily close because they would need to stand down or sack staff. They fear those staff could take legal action under the Fair Work Act.
So should I get a haircut or not?
Based on the Prime Minister's advice to Australians this week, that really depends on whether you consider your haircut "absolutely necessary".
Green Element Instagram post showing sign door that the salon is closed

He has spent days asking Australians to stay in their homes unless it's absolutely necessary to go out, and asked them to use their common sense to determine when that's the case.
Australians are also being advised to maintain a distance of 1.5 metres between themselves and others, which is impossible for hairdressers to do while seeing clients.
But the federal Health Department says that's not such an issue.
"For the majority of the time when cutting a client's hair, the hairdresser is behind or to the side of the client, minimising continuous face to face contact from the front which poses a higher risk," a department spokesperson says.
"Facing the client from the front should be brief and any services offered by hairdressers that require more than 15 minutes face to face with the client from the front should be avoided.
"If face to face contact is avoided for the majority of the consultation then the risk is lower."
Professor McLaws thinks we should stay out of the salon altogether.
"I understand the Government wants to keep the economy going round, but that also keeps the virus going around as well, potentially," she says.
In any case, the window of opportunity to get a haircut could be about to close.
The Australian Hairdressing Council has written to the Chief Medical Officer with a "strong recommendation that the hairdressing and barbering industries be closed by the Federal Government for the safety of all Australians".
And the Prime Minister has warned that more shutdowns are probably coming.
"We will continue to work on what other possible restrictions might be necessary and we will continue to work on the circumstances in which they might be introduced," Scott Morrison says.
What the experts are saying about coronavirus:

Video: Pandemic: The fight to contain coronavirus
(Four Corners)

Source: https://www.abc.net.au/news
---
---
Australia
A new class of business is emerging in Australia: The Non-Essential Essentials.
There are hundreds of thousands across Australia, in cities and in country towns; these are the businesses that haven't been explicitly closed down by Government edict, but neither are they essential enough to be earning any actual money.
While customers make daily and frenzied forays to supermarkets, pharmacies and — of late — bottle shops, the bookshops and jewellers and dentists and physios stand empty.
Depleted of trade, loaded up with commercial rent obligations and — usually — a full complement of staff who have mouths to feed and some reasonable questions about why they're all at work, when everyone they know is shouting at them to stay home.
Some of them have done their best to obey Government advice, but found themselves wrong-footed.


Photo:
Matt Barbetti, left, runs the homeware store D&M Traders in Ballan. (Supplied)

"We saw the press conference where Daniel Andrews said all non-essential businesses need to close by Monday," says Matt Barbetti, who with his fiance runs D&M Traders, a homewares store in the rural Victorian town of Ballan.
"We went ahead and did that. But there are all these other shops still open in Ballan."
Barbetti is fortunate — their landlord has been in contact to confirm she would suspend their rent — but most businesses are not so lucky.
Without a formal Government directive to shut down, most commercial leases gallop on regardless of lessees' prevailing economic conditions.
'We're not really selling anything'
Chris Holdsworth's family has operated Holdsworth Bros Jewellers — which currently operates two shops in Melbourne shopping centres — for four generations.
"Shopping centres are considered essential services, so we've been open through stage 2; we're staying open, though, of course, we're not really selling anything," he says.


Photo:
Chris Holdsworth of Holdsworth Bros Jewellery. (Supplied)

No one would argue — least of all Holdsworth — that the company's jewellery offerings are a genuine necessity at a time of global crisis.
But in the absence of a directive to close, the Holdsworths navigate uncertain waters both in terms of their lease and their 13 employees.
"Being forced to close is preferable to choosing to close because of a downturn," Chris Holdsworth says.
"There will be an end to the crisis. The family business has been operating for 136 years; our forebears managed to get it through world wars and the Depression. We'll survive."
But a Government-mandated closure would "at least bring certainty".
"Then the Fair Work Act does allow you to stand down your staff if you want to. Now, that's not our intention but at least having that safety net, knowing that you do have that course of action means that you're not breaking employment law. It's just about having certainty."
What the experts are saying about coronavirus:
Businesses have to triage for themselves
Employment lawyer Josh Bornstein said his was a fast-moving area at present, with the Fair Work Commission ordering variations to awards and to industrial agreements to allow for the extraordinary events currently on foot.
"But if a business is shut down as a result of Government direction, then it's pretty difficult to resist the idea that it's appropriate to stand down its employees."
When asked at his late-night press conference on Tuesday to define an "essential worker," the Prime Minister's response was extraordinarily broad: "Anyone with a job".
His political motivation was clear: For a man whose task it is to hold people together in a crisis, this was not the time to start telling people they're dispensable.
In the absence of a definition from on high, businesses are having to triage themselves.
Amie Redman is a self-employed physiotherapist running a mobile service in Nambucca Heads on the mid-north coast of NSW.


Photo:
Amie Redman is a self-employed physiotherapist in Nambucca Heads. (Supplied)

She watched the Prime Minister's press conference on Tuesday night and was immediately struck by the fact that her practice was deemed essential while massage services were ordered to close.
"In my private practice setting, there's a pretty high degree of close contact," she says. "I don't think the virus can tell the difference."
Redman made her own decision to move immediately to a telehealth model, out of caution for her clients.
"I am a bit surprised that there hasn't been a clear directive from the Government and it's up to the individual," she says.
"It makes me a bit nervous … wherever there's money involved, there's potential for the right thing not to be done."
Trusting your instincts
For the Non-Essential Essentials, the absence of Government directives has left a lot of latitude around decisions with a significant public health impact.
David Gaunt owns Gleebooks, a popular Sydney bookstore with several business premises and about 25 staff.
Coronavirus questions answered

Breaking down the latest news and research to understand how the world is living through an epidemic, this is the ABC's Coronacast podcast.
Like many Non-Essential Essentials, Gaunt is balancing public health outcomes against his concern for staff and their livelihoods.
"Our understanding is that the COVID-19 compensation for employees commences on April 27," he says.
"This is a major factor for me in wanting to stay open to ensure that as many as possible of our staff can have their salary through to that point.
"The smaller the business, the more likely it is that they're not in a position to say 'You can all draw on your entitlements'.
"I'm comfortable insofar as in small business, you're always having to make a lot of decisions, all the time, based on your instincts.
"But I'm not happy having to justify 'Is it safe?' to my employees when I have absolutely no qualifications."
Childcare centres struggling
An especially hard-hit sector is childcare — particularly the smaller providers.
The Government has asked childcare centres to remain open so that other essential workers can keep going. They are an essential service.
But the other Government message — stay home if you can — is decimating numbers at many centres, with parents pulling their children out entirely.
Natasha O'Sullivan is the owner and director of Our Place Playschool, a 25-place early childcare centre in Port Stephens in NSW.
"We've been instructed to stay open but we're losing numbers and we're losing viability," she says.


Photo:
Natasha O'Sullivan is the owner and director of Our Place Preschool in Port Stephens. (Supplied)

"If we don't have the numbers, or I can't get the staff to come in and work, then if I'm forced to go to our regulatory department and say we can't stay open, then we don't get any assistance from the Government."
In the past week, six families have pulled their children out — the equivalent of 16 places at the centre.
Where Wednesday and Thursday last week brought 19 and 25 children respectively to the centre, Wednesday and Thursday this week brought only 8 and 9.
O'Sullivan says it's a waiting game for smaller operators.
"They're trying to hold on as long as they can for the Government to close us. I feel like we'll be in that situation as well."
Stay up-to-date on the coronavirus outbreak
Nesha O'Neill, vice president of the Australian Childcare Alliance, said 87 per cent of childcare providers had either one or two centres.
"This is going to send a lot of businesses to the wall," she says.
"And then when the economy comes out of hibernation, they're not going to be there."
O'Neill says the biggest difference the Government could make would be to repurpose childcare subsidies to keep workers employed for the duration of the crisis.
"Either we have 200,000 workers turning up at Centrelink tomorrow, or we can redirect that funding to flow through centres to staff who stay motivated and stay connected to the families," she said.

Video: Scott Morrison announces moves to reduce public gatherings to no more than two people
(ABC News)

Source: https://www.abc.net.au/news
---
---
Australia
Australian Defence Force (ADF) Chief Angus Campbell called Scott Morrison, uncomfortable about Defence imagery being used in a promotional video posted by the Prime Minister at the height of the bushfire crisis.
Key points:
Scott Morrison posted a video on social media after announcing Australian Defence Force (ADF) personnel would join the bushfire response efforts
Labor criticised the video, accusing the Government of politicising the crisis
ADF Chief Angus Campbell admitted he was "discomfited" by the video
In early January, the Prime Minister posted a video on social media outlining the Coalition's response to the bushfire emergency, with blazes raging across a number of states.
The video mentioned the deployment of ADF personnel to assist with the response, as well as extra money the Federal Government was allocating to areas such as water-bombing operations.
Scott Morrison tweet on January 4 2020: "We're putting more Defence Force boots on the ground, more planes in the sky, more ships to sea, and more trucks to roll in to support the bushfire fighting effort and recovery as part of our co-ordinated response to these terrible #bushfires"

The Federal Opposition was highly critical of the video, accusing the Prime Minister of turning the summertime inferno into an opportunity for political advertising — given the video carried an official authorisation message at the end from Mr Morrison.
In Senate Estimates, Labor senators took the opportunity to raise the matter with General Campbell.
"Whenever the Australian Defence Force, or any other apolitical body, finds itself between political parties, I am discomfited," he told an estimates committee.
"The Australian Defence Force in particular needs to, wherever possible, always be in a non-partisan both reality and perception.
"I'm discomfited, but I didn't see ill intent in the actions.
"I appreciate that this conversation is an example of where the ADF does not want to be."
General Campbell said he called Mr Morrison a short time after the video was posted and personally raised his concerns.

Video: ADF Chief Angus Campbell said he raised concerns with the Prime Minister over the bushfire video
(ABC News)

Labor seized upon the comments, attacking the Prime Minister over the issue in Question Time.
"The Liberal Party did not post an advertisement," Mr Morrison said.
"This was important information communicated to the Australian people.
"I observed, Mr Speaker, the requirements of the Australian Electoral Act that any such videos need a proper authorisation, and that authorisation was provided."
Mr Morrison then accused the Opposition Leader, Anthony Albanese, of using the bushfire emergency to post videos to social media.
Source: https://www.abc.net.au/news
---
---
Australia
The agency charged with administering the scandal-plagued sports grant scheme warned the Morrison Government that its interference in the $100 million program was compromising its independence.
Key points:
Sport Australia complained to Bridget McKenzie's office about the grants program ahead of the federal election
It raised concerns its independence was being compromised by political interference in allocating funding
A document obtained by the ABC also shows the clubs that missed out on funding despite being recommended
The ABC can also reveal, for the first time, which clubs missed out on funding despite Sport Australia's recommendations.
The revelations shed light on a damning auditor-general's report which found then-sports minister Bridget McKenzie ignored the advice of Sport Australia and funnelled money into projects in marginal electorates and those the Coalition was targeting in the lead up to the 2019 election.
The ABC can reveal that one month before the election was called, Sport Australia wrote to Senator McKenzie outlining its fears that it was being compromised by political interference.
And ministerial documents obtained by the ABC help explain why Sport Australia might have been so annoyed.
Right from the outset, it is clear the Community Sport Infrastructure Grant Program was highly politicised, with Senator McKenzie's office colour-coding the nearly 2,000 grant applications according to the party that held the electorate.
As revealed in the auditor-general's report, projects deemed to be of high merit by Sport Australia did not always get federal funding. In fact, the two highest-rated applications were overlooked in favour of projects with relatively low merit under established guidelines.
A football club in the Victorian Liberal-held marginal seat of La Trobe received a $500,000 grant despite having an assessment score of 50 out of 100, when a roller derby upgrade in the safe Nationals seat of Gippsland did not get a cent despite its 98 rating.


Photo:
Bridget McKenzie approved funding for a gun club that she is a member of. (The Nationals/Bridget McKenzie)

The ABC has seen emails sent by Sport Australia executives to the office of the now embattled Nationals deputy leader Senator McKenzie in March last year — just weeks before Scott Morrison called the election — in which they voiced concern that the agency's independence was being compromised.
"Our actions have been driven by our responsibility to provide the best advice to the Minister," Sport Australia's Robin O'Neill wrote in a March 6 email to Senator McKenzie's then-chief of staff Richard Hyett.
"Please note the concerns of Sport Australia detailed in my email of 5 March 2019."
Mr O'Neill is the executive director of Sport Australia's sport partnerships.
Current Sports Minister, Richard Colbeck, said in a statement he had asked the Secretary of the Department of Health and the CEO of Sport Australia "to provide me with an assurance that documents provided to the media [on Tuesday] relating to the assessment of Community Sport Infrastructure Grants did not come out of their agencies".
What's all this talk about sports grants? The whole saga explained

Claims of sports rorts are all over the news. Get up to speed quickly with the year's biggest political scandal — who did what, when, and why people are angry.
McKenzie ran 'parallel assessment process'
The ABC understands that Sport Australia was dismayed that community sports projects it recommended for federal funding were being routinely ignored in favour of less deserving projects in election battleground seats.
The agency ranked projects by merit under published guidelines but the Minister's office generated its own list, using what the auditor-general described as a "parallel assessment process" that took into account the location of the sports club.
Sport Australia communicated its deep concern about the Minister's intervention in the Community Sport Infrastructure Grant Program by email and verbally to the Minister's chief of staff.

Video: Lisa Miller from Coledale Waves Football Club has accused the Government of using the $100m sports grants program as a slush fund.
(ABC News)

Attached to Mr O'Neill's March 6 email was a copy of the application form and guidelines for the program, "as requested by the Minister", despite the program having already run through two of its three funding rounds.
Included in the midday email to Mr Hyett was the Minister's adviser, Rebecca Johnson, Sport Australia's program manager, Sue McGill, and the agency's government relations officer, Emma Campbell.
Political pork-barrelling

Australia has a long, not so proud and not particularly creative history of political pork-barrelling, but this time it's different, writes David Speers.
Sport Australia assessed projects by weighting three criteria: community participation (50 per cent), community need (25 per cent) and project design and delivery (25 per cent).
According to the auditor-general, a score of 74 per cent was the cut-off for funding under Sport Australia's merit-based system.
But a document prepared internally by the Minister's office, and obtained by the ABC, reveals that 94 of 223 projects deemed "successful" in the first round would have fallen short of Sport Australia's threshold.
More than half — 54 per cent — of the near $30 million spent in round one went to key and marginal seats, defined by the ABC as having margins of less than 6 per cent. That is despite the fact that marginal seats made up 40 per cent of all electorates at the 2019 election.
Twenty-one of the 35 projects in Nationals-held seats given funding in round one did not satisfy the 74-point threshold.
Worst-assessed application to get funding got biggest grant
The three least worthy applications that received funding were all in Coalition-held seats and the project with the lowest score was awarded $500,000 by Senator McKenzie.
This was for the Pakenham Football Club to build changing rooms for female footballers and netballers.
It was given a rating of just 50 out of 100 under Sport Australia's guidelines but received the highest possible grant.
Pakenham is in the Liberal-held marginal electorate of La Trobe which Labor heavily targeted in the 2019 election campaign.


Photo:
Scott Morrison launched Jason Wood's campaign at a club that received $500,000 despite a poor merit ranking. (ABC News: Adam Kennedy)

"The Liberals-Nationals Government is delivering local infrastructure that our communities expect and deserve," sitting Liberal MP Jason Wood told his local newspaper in March last year.
The damning audit report has not only prompted calls for Senator McKenzie to resign from Cabinet, it's prompted a furious response from the sports clubs that spent hours working on their grant applications but never stood a chance.
McKenzie facing calls to quit

A club that missed out on federal funding calls the process "corrupt" and wants Bridget McKenzie to resign, accusing the Government of using grants for "political self-interest purposes".
One such club is the Coledale Waves Football Club in the safe Labor-held seat of Cunningham, which missed out on a $500,000 grant to resurface its playing field and build new facilities for female players. The ABC can reveal Sports Australia scored its application 73 – just below the merit threshold of 74 points.
The Applecross Tennis Club, in Liberal Ben Morton's West Australia electorate, received $500,000 despite being given a score of 54, while the Hawthorn-Malvern Hockey Centre in Treasurer Josh Frydenberg's leafy seat of Kooyong was granted $500,000 with a score of 62.
The Lilli Pilli Football Club in Prime Minister Scott Morrison's electorate also benefited from the grant program but was deemed worthy by Sports Australia, with a score of 77.
Other funded projects in the Prime Minister's electorate of Cook were the St George and Sutherland Shire Giants Baseball Club, with a score of 67, and Sans Souci Football Club, with a score of 59.


Photo:
The Coledale Waves Football Club wanted funding to upgrade its facilities to attract more women into soccer. (ABC News: Sarah Moss)

This scandal was sparked by Liberal candidate Georgina Downer when she handed a $127,000 novelty cheque to a successful sports club in the South Australian seat of Mayo during last year's election.
She was not the sitting member, which raised suspicions within Labor ranks, and soon enough the whole program was referred to the auditor-general.
It turns out the club involved, the Yankalilla Bowls Club, was actually deemed meritorious, with a Sport Australia ranking of 77.
Morrison outsources McKenzie's career to bureaucrats she ignored

Scott Morrison has tried to distance himself from the scandal while giving himself the political cover he would need to get rid of Bridget McKenzie from Cabinet, write Lucy Barbour and Jane Norman.
Senator McKenzie has defended her administration of the program, saying all projects that received funding were eligible. Her office insists the Minister had the discretion to make final funding decisions.
The Minister has also claimed that, if anything, her intervention produced "reverse pork-barrelling", because if Sport Australia's recommendations had been accepted, only 26 per cent of projects would have been in Labor electorates, rather than 34 per cent as it turned out.
She's awaiting a review from the Department of Prime Minister and Cabinet (PM&C) into her handling of the program, which the Prime Minister requested after details emerged a gun club she was a member of received funding.
"Minister McKenzie acknowledges the recommendations of the Australian National Audit Office performance audit into the Community Sport Infrastructure grant program," a spokesperson for Senator McKenzie told the ABC.
"Out of respect for the PM&C process, the Minister will not be making comment on individual matters until the process is complete."
A spreadsheet prepared by the Minister's office in December 2018, obtained by the ABC, contains analysis of the party breakdown of the projects.


Photo:
Projects in Liberal-held seats averaged about $40,000 more than those in Labor seats. (ABC News: Matthew Doran)

It shows that of the 223 projects marked as "successful" in round one, 94 are in Labor-held seats, compared to 87 in Liberal electorates, 35 in National seats and seven in electorate held by independents.
But in terms of funding per project, those in Liberal-held seats averaged $147,901, about $40,000 more than the average funding of projects in Labor seats.
All up, Liberal seats got $12.9 million of the round one funding, or 44.8 per cent, compared to 35.2 per cent for Labor and 17.7 per cent National.
According to the metadata in the spreadsheet obtained by the ABC, among those who had edited the document obtained by the ABC was Jonathan Hawkes, a long-time Liberal Party operative.
At the time, Mr Hawkes was working as a senior adviser to Senator McKenzie. Currently the media director of the Australian Forest Products Association, Mr Hawkes is soon to become the federal director of the National Party.

Video: 'There's a problem supporting this program,' Anne Twomey says
(ABC News)

Source: https://www.abc.net.au/news
---
---
Australia
Hurricane Katrina was one of the worst natural disasters in US history. It displaced hundreds of thousands of people in Louisiana, Mississippi and Alabama. The damage was estimated at $US100 billion, and more than 1,000 people are thought to have died.
When it struck, US President George W Bush was on vacation on his ranch in Texas. The two days it took for him to decide to cut short the vacation and return to Washington was a disaster of a different kind.
It was not just a political disaster for Bush, but a disaster for public confidence in the agencies responding to the storm.
Blame games erupted between Washington and state and local authorities about why the response was so slow.


Photo:
A decision to publish this picture of George W Bush surveying some of the Hurricane Katrina damage from Air Force One backfired badly. (Reuters: Mannie Garcia)

A decision to publish a picture of him surveying some of the damage from Air Force One backfired badly.
"That photo of me hovering over the damage suggested I was detached from the suffering on the ground," Bush wrote later in his book Decision Points.
"That was not how I felt. But once that impression was formed, I couldn't change it."
Some analysts say Bush's reputation never recovered.


Photo:
Protesters give the thumbs down to US president George W Bush's motorcade in New Orleans, Louisiana. (Reuters: Lee Celano)

As people yell at the Prime Minister when he visits their devastated communities, or howl for his blood on social media, the story of Bush's failure to immediately recognise a catastrophe and the urgent need for leadership it represented tells us what problems are created by Scott Morrison's perplexing failures of political and policy judgement in recent weeks.
People are frightened and angry. Some have lived through a fire or just faced the anxiety of trying to evacuate family through massive traffic jams.

Video: Scott Morrison forces Zoey Salucci McDermott to shake his hand in Cobargo
(ABC News)

They may have faced shortages of food and fuel and/or several days without power and communications.
Such people tend to lose their faith in the capacity of governments to comprehend, let alone respond, to a crisis like this that is likely to continue for at least some months.
Nobody cares about Morrison's problems
A Prime Minister who clearly felt on the backfoot after his trip to Hawaii spent several days defending that decision and then too much oxygen defending how much preparedness was already in place, and protesting too much that he was but a servant of the states.
Nobody cares about the Prime Minister's problems when their house is under threat, or they feel their lives are in danger. They want to know what is being done to help them.

Video: A group of Cobargo residents vent their anger at the Prime Minister.
(ABC News)

Morrison's language has gradually started to reflect this: a press conference in Bairnsdale on Friday saw him talk more, for example, of the Federal Government's role in rebuilding East Gippsland.
But the scale of this ongoing catastrophe — which on Thursday saw the one of the biggest peacetime evacuations in our history — and its likely length, means the Prime Minister and his Government will be daily confronting the realities of climate change in their response, however much they continue to choke on the words.
How climate change has impacted the world since your childhood

Global warming is already changing the world before our eyes — let's see what has happened in your lifetime, and what's in store for your future.
These fires have made climate change a reality of the present tense for many Australians, not something that we can put off to the future.
To give some scale to what has happened here so far, international media outlets have been reporting the 2018 California fires burnt 2 million acres; the 2019 Amazon fires 2.2 million; and the 2019 Siberian fires 6.7 million.
So far Australia's 2019/20 fires have burnt 12 million acres.
For starters, that poses big problems for all those glib "meet it and beat it" responses to climate change questions by Morrison and his ministers.
It is estimated that the fires to date represent between half to two-thirds of Australia's annual emissions budget.


Photo:
It is estimated that the fires to date represent between half to two-thirds of Australia's annual emissions budget. (Supplied: DELWP Gippsland)

And politically, all the accounting tricks with emissions and targets, and boasts about meeting international targets in 2030, don't mean anything to anyone here anymore.
Parroting references only blocks the focus
Realistically, if our climate change "debate" was able to be weaned off whatever hallucinogenic drugs it has been on for the past decade, it would wake up in 2020 facing a very different balance of demands.
Yes, the ongoing war about reducing emissions will continue. But perhaps now equally important and urgent are the difficult policy and leadership questions about adapting to climate change.
How spending $200 a year could help prevent climate change

On average, Australians are willing to chip in an extra $200 a year to prevent climate change. It turns out that money could go a long way.
The parrot-like references to "meeting and beating" targets has been very effective at blocking any real focus on what policies the Government claims are actually driving this emissions reduction miracle without any pain to anybody.
When you look, it turns out that the policy cupboard is pretty bare. The Government's quarterly figures on what has driven emissions lists figures without any real obvious help from government policy.
For example, in the most recent report released late last year, one major factor helping drive an emissions estimate that had been revised down was "the agriculture sector — due to floods in early 2019 and the ongoing effects of the drought".
Treasurer and Deputy Liberal Leader Josh Frydenberg said on Thursday that what the Government is focused on is "the most effective way for Australia to meet its international obligations, recognising that we are, as a planet, seeing climate change and we need to be part of the global solution, which we are".
"We will continue to take the necessary steps to ensure there is a smooth transition across the economy. But in the most cost-effective way," he said.


Photo:
Josh Frydenberg said the Government was focused on "the most effective way for Australia to meet its international obligations". (AAP: Mick Tsikas)

Really, Josh? It's just on 18 months ago that you appeared at the National Press Club in your then capacity as environment and energy minister.
Even then, doing something about emissions had to be snuck in to the entrails of a policy pitched as driving energy prices down while increasing energy reliability: the National Energy Guarantee (NEG).
Politicians need the fortitude to stand up
The NEG, despite its limited ambitions, received widespread support.
"Governments at all levels and parties of all persuasions must put ideology aside and work together to put the national interest first," you said that day at the Press Club.
"The National Energy Guarantee is our chance to secure a lasting consensus. We must not miss this opportunity to deliver a more-affordable, more-reliable and lower-emission energy system for Australia."
Except your party did.
In its place, you put a range of Mickey Mouse policies like the Climate Solutions Fund which purchase miniscule amounts of reductions through things like forestry sequestration that will take decades to have any effect.


Photo:
These fires have made climate change a reality of the present tense for many Australians. (Unsplash: Markus Spiske)

And you are relying on things happening like the take-up of electric vehicles which your party so cheerfully slagged off at the last election.
The real test, however, may not be on what the Government does on cutting emissions, but on how it leads us to confront the sorts of brutal adaptations current events show us we now face: not just the immediate effects of disasters, but the questions they raise like building standards, towns that governments will not able to afford to rebuild, and communities that have run out of water.
These are decisions which various levels of government will have to make together and support each other on.
And have the fortitude to stand and explain to people, not simply walk away.
Laura Tingle is 7.30's chief political correspondent.
More bushfire coverage:
Source: https://www.abc.net.au/news
---
---
Bega 2550
Senior NSW Liberal Andrew Constance says the Prime Minister got "the welcome he probably deserved" when he was yesterday heckled by angry residents in a bushfire-ravaged town.
Key points:
Mr Constance, is the NSW Government's Transport Minister
The PM yesterday visited the town of Cobargo, which is in Mr Constance's electorate
Mr Morrison said he wouldn't take Mr Constance's comments personally
Pictures from Scott Morrison's awkward visit to Cobargo, on the NSW South Coast, were beamed around the world and went viral on social media.
People in the town, where a father and son died in a blaze earlier this week, shouted and heckled the Prime Minister during the brief trip.
Mr Constance said he was not aware Mr Morrison would be visiting his electorate of Bega, which includes Cobargo, and told Seven News that "I haven't had a call from him".
Follow our live blog for updates on bushfires and the evacuations.


Photo:
Dozens of homes and businesses were destroyed in Cobargo. (Supplied)

Speaking from Bairnsdale, in Victoria's fire-affect East Gippsland region, the Prime Minister apologised to Mr Constance and said "I totally understand how he'd be feeling".
"I've reached out to him today, and offered that apology to him," Mr Morrison said.
"I was under the understanding that we had made contact with him. That wasn't the case. And that's regretted.
"But I assumed that he was otherwise occupied on that day, which would be completely understandable.
"But Andrew's been through a terrible, terrible experience and ordeal, and so I totally understand how he'd be feeling."


Photo:
Andrew Constance said Scott Morrison "probably got the welcome he deserved". (AAP: Dan Himbrechts)

Speaking on Sunrise, Mr Constance had earlier savaged the Prime Minister.
"To be honest with you, the locals probably gave him the welcome he probably deserved," he said.
"I say this to the Prime Minister today, the nation wants you to open up the cheque books, obviously help people rebuild their lives."
Mr Morrison's visit to Cobargo made international headlines.
During one particularly tense interaction, Mr Morrison grabbed the hand of a woman who had refused to shake his hand.
As the Prime Minister was leaving, people swore at him and told him he should be "ashamed of himself" after he "left the country to burn".

Video: Scott Morrison forces Zoey Salucci McDermott to shake his hand in Cobargo
(ABC News)

In another exchange, Mr Morrison grabbed the hand of an exhausted firefighter in Cobargo who told him "I don't really want to shake your hand".
"Tell that fella I'm really sorry, I'm sure he's just tired," Mr Morrison told a local incident controller afterwards.
"No, no. He lost a house," the area's fire controller responded.
Mr Morrison was criticised for holidaying in Hawaii while the deadly bushfire emergency gripped NSW and Queensland in December.
Some people have also taken aim at his Government for not doing enough to combat climate change.


Photo:
This terrifying blaze razed parts of Cobargo on Tuesday. (Supplied: Josh Mead)

Mr Constance, who defended his own home in the area from flames on Tuesday, said "this was the feeling people were going through".
"Having lived through this myself, it's tough," he said.
"You can't experience this … it's cruel, it's nasty. The Cobargo community lost people, a wonderful family there."
The NSW Premier Gladys Berejiklian stood by Mr Constance during an interview with 2GB on Friday morning.
"I don't begrudge anyone who is on the ground … I don't begrudge anyone for feeling the way they do," she said.
"I know Andrew has raw emotion as do many members of his community and I don't blame people for feeling angry."


Photo:
Robert and Patrick Salway died defending their Cobargo property on New Year's Eve. (Supplied)

Liz Innes, the Mayor of the neighbouring Eurobodalla Shire Council, apologised to the Prime Minister in the wake of his chaotic visit.
"There's a few examples of not so great behaviour and so I just want to say sorry to Scott Morrison for the behaviour and treatment he received," she said.
"Look I know people are scared, they're angry, they're hurt but that's not the images that I want to see coming out of my beautiful area."
After the confrontations in Cobargo, Mr Morrison told the ABC: "I'm not surprised people are feeling very raw at the moment.
"That's why I came today, to be here, to see it for myself [and] offer what comfort I could.
"I understand the strong feelings people have; they've lost everything. There's been a lot of emotion … and I understand that emotion."
More bushfire coverage:
Source: https://www.abc.net.au/news
---
---
Chronixx is calling on dancehall artists to release more positive music.
The reggae singer has been vocal about the type of music he chooses to focus on and often weighs in on other artists music that he thinks are not socially acceptable, including music from controversial figures like Vybz Kartel. Chronixx performed in front a jam-packed crowd at Mas Camp in Kingston last weekend where he took timeout to speak out against crime and to call for his musical counterparts to stop recording violent music.
"Right now the people of Jamaica need fi hear some things and that's why you have people like us. Music is a choice and every youth have a choice," Chronixx said. "You can chose what you want to motivate your actions … whole heap a bredren we have weh drop out last week, the week before, the week before that. Warfare a gwaan inna we place and yet still you have some man who willing fi talk bout how much gun dem buss inna dem tune or whatever, like the killing is a joke thing."
Chronixx recently received his first Grammy nomination for Best Reggae Album for his debut LP Chronology. He also picked up a Prime Minister's National Youth Awards for Excellence for his contribution to arts and culture.
Chronixx has been having a phenomenal year with the release of his debut album and his hugely successful Chronology tour. So far he has covered North America and the Caribbean with the tour and will be heading to Europe and Africa next.
---
---
---
---
---
---
---