---
Vybz Kartel and his sons are looking to preserve the legacy created by the senior Palmer, and they are doing so in fine style by holding the top 3 spots on YouTube's local trending chart.
In an Instagram post made this morning, Vybz Kartel uploaded a screenshot of the Trending videos on YouTube in Jamaica, captioned #Trifecta. The screenshot shows the number 1 trending video going to Likkle Addi's "Style," which has gained more than 138,000 views in one day.
Second on the trending list is Likkle Vybz's "Give Thanks," which was also uploaded in the past 24 hours. His video has just over 129,000 views. Rounding out the top 3 is the music video for "Dark Ages" by Tommy Lee Sparta, which features Vybz Kartel. That video has 675,000 views and was posted a week ago.
Despite being incarcerated, Vybz Kartel has continued to produce top-notch music, collaborating with some of the biggest works in Dancehall in recent times. His sons Likkle Addi and Likkle Vybz have also followed the Gaza Boss' footsteps and are making musical waves of their own.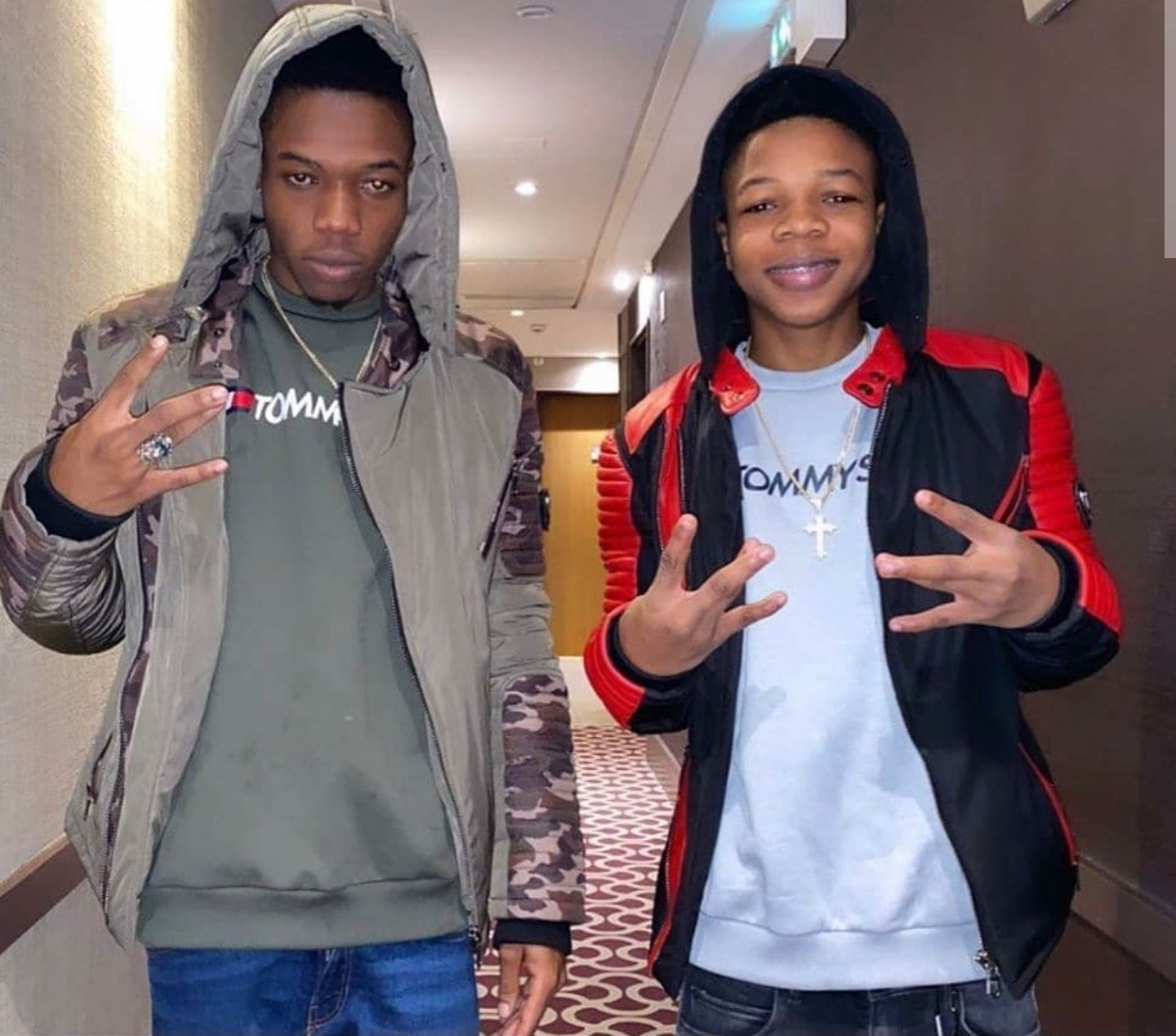 They first ventured into music around 2014 when they released "Hero." Having produced recent works such as "Hear Dem" and their EP "Skinny Jeans" together, the duo who call themselves Uptown Gaza (UTG) has steadily been gaining fame. They both also featured on their father's latest project titled Dancehall Royalty.
In recent interviews with Winford Williams' Onstage, both Likkle Addi and Likkle Vybz revealed that they would be taking over their father's record label Adidjahiem Records.
Likkle Addi was recently the center of a media controversy when it was revealed that he welcomed a baby at 15. While his father commented on the issue, basically saying his grandchild would be well taken care of so the critics should hush, Likkle Addi has not publicly spoken about the child.
Kartel's success on the charts has been welcomed and celebrated by fans and fellow artists alike. Commenting under Kartel's Instagram post, singer Spice said, "Gaza run the world." ZJ Chrome also commented, "1DON."
Share this:
---
---
Khago sounds the alarm as he plans to sue more dancehall producers for unfair business practices.
"Nah Sell Out" deejay Khago seems dead set on dragging more music producers before the courts after his big win over Kemar "Flava" McGregor in the US courts. The dancehall artist was just awarded over $763,000 settlement via a countersuit he filed against McGregor over copyright breaches. Although we may not have heard much from the artiste in the past few years, he has started to hit out at a few local-based music producers and is already gearing up to get his next set of litigations in motion.
Entertainment Report caught up with the artiste recently at his Manchester home. He did not mince words when he named out the music producers who will face the music. Among the names he called are Seanizle, Not Nice, Jordon McClure, DJ Frass, DJ Sunshine, and GT Taylor. He told host Anthony Miller, "Mi a guh sue Seanizzle, mi a guh sue Jordan, mi a guh sue DJ Frass. Mi neva meck dolla outta mi hit song dem. Mi did jus waan done wid dah one deh first (Flava McGregor's case)."
"Mi tell dem how long call mi wife and call and talk to mi manager, because a 10 year now mi do Naw sell out Mi fren Dem," Khago said. "A di biggest song fi di decade; nuh mek nobaddy fool yuh enuh. An Missa Miller, how yuh fi take mi song dem an mi neva yet get dolla, an a act like a your own. Is not your own, is ours."
The aggrieved entertainer further expressed his disgust that after voicing on a rhythm, the producers told him that the song was not his.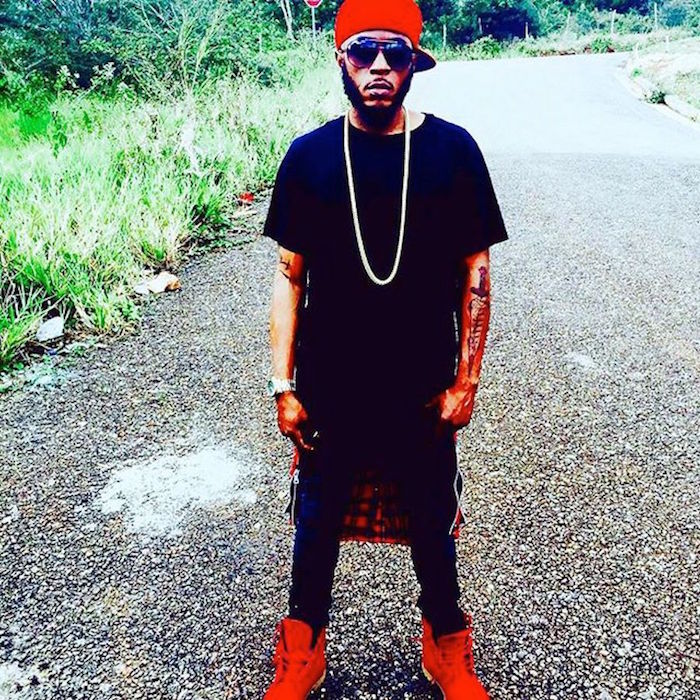 Khago
Khago, however, now seemed to have gained some insight and knowledge on his rights when it comes to his music and is using his newfound wisdom to reclaim what is "rightfully his." During his interview with Anthony Miller, Miller made suggestions that would imply Khago should have been a bit more mindful of what was happening. He quickly responded saying, "Him shouldn't put out mi ting! Yuh don't put it out den. Or yuh nuh teck everything fi yuhself. Wi a si some different man pan mi song a seh 25 percent fi guh to him. Who gi yuh dat rights?"
Khago also touched on his recent win with the McGregor case. He, however, did not call it a win but feels that justice had finally been granted. In February, a South Florida court awarded the artiste monetary compensation for his albums "Spirit," "Walk A Mile," and "Dancehall Soca." He is set to receive US$300,000 for copyright infringement, $99,568.59 for tortious interference with business relationships, US$298,705.77 in punitive damages for tortious interference with business relationships, and US$65,352.00 in reasonable expenses and his attorney's fees. All of which amounted to a total of US$763,626.36.
McGregor had reportedly sued Khago for fraud, breach of contract, defamation of character, and copyright infringement in 2018. However, Khago's team filed a countersuit. It has been years now that Khago has maintained that he was not getting his share of the pie as it relates to royalties and publishing rights. Back in 2017, he did an interview where he highlighted this. It is good to see that current artists appear to be more conscious of what is taking place on the business side of the industry, with quite a few not just getting involved in the music but also seeking to learn the business of music.
In a separate interview recently, Likkle Vybz, son of incarcerated dancehall act Vybz Kartel, also highlighted the reasons why artists should learn the business of music.
Share this:
---
---
Vybz Kartel's son says he has major plans for Adidjaheim Records starting next month.
Likkle Vybz, who is the eldest son of the incarcerated dancehall artiste, is poised to take over his father's label, Adidjahiem Records, in April when he turns 18. In a recent interview with Winford Williams via OnStage, the young artiste and burgeoning entrepreneur spoke at length about how he plans to run the label when he takes over.
Likkle Vybz believes artistes need to become more involved in the business side of music as opposed to just voicing a track and then leaving it up to their respective managers to deal with. He told Winford, "Basically in music yuh nuh you can't just be in the studio doing music and you basically leaving the business part of everything else in managements hand or somebody and you don't really know what's going on." He urged young artistes to be more hands-on with their craft.
As it relates to the artiste signing to the Adidjahiem Records Label, his plan is for them to have a partnership. When quizzed about changes he wants to see in the music business, he mentioned that he does not think there are any solid labels behind artistes in Jamaica. He also expressed that he hopes to not just be signed to major labels such as Interscope, Atlantic, etc. "Instead of being like alright we are signed to them it would be more like a partnership with Adidjahiem records," he said. The goal is for the artiste to still have creative control over their own music.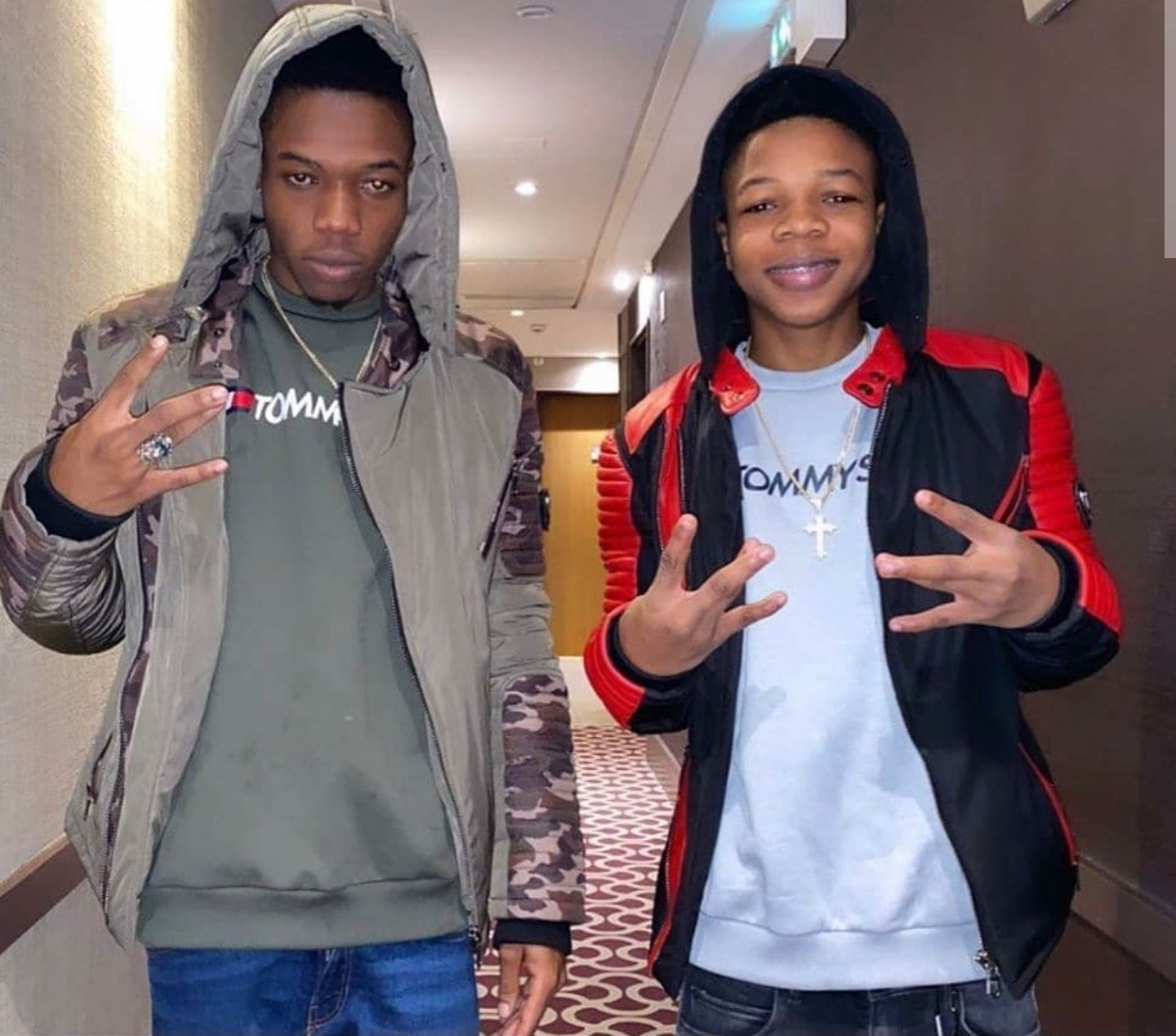 "Music is always bigger than Jamaica," he continued. He emphasized that artistes should constantly be searching for the next step to take their careers which will also positively affect the future of dancehall and reggae music. When questioned about the girls and material things that come with being a dancehall act, he said he was not really into all that now, saying it was just an image.
Much like his father, Vybz Kartel, the 17-year-old announced that he has some upcoming businesses in the pipeline and an initiative for the non-profit arm of the business. He said, "Dancehall Royalty Part 2" was in the making, and fans should look out for it. The music industry is waiting to see exactly what Likkle Vybz will do when he eventually takes over.
It's quite refreshing to see that a young artiste in the business seems to have a solid idea as to how he wants his brand and dancehall music to improve. One of his younger brothers, Likkle Addi, was also recently interviewed by Winford Williams, and he too seems poised to continue the legacy their father started. What are your thoughts on the interview?
---
---
---
---
---
---
---