---
Wesrok the first mainstream Country Reggae star?
The voice of the Jamaican people, reggae music, which derived from its predecessors Ska and Mento, has undoubtedly gone on to have a major impact on the international scene. Singer Wesrok has visions of taking the music to another level, as he works to establish a sparse version called "Country Reggae." During a recent Gleaner interview, Wesrok said, "Country reggae is not a subgenre but a new brand, not quite country, not quite reggae. A brand new flavour for the masses."
Jamaicans have long had a certain fascination for cowboys and Westerns, a love that transcended into the island's music. Island-based entertainers have provided their versions of country and western tracks in the past, much to the delight of their fans. The late Toots Hibbert soared with his rendition of "Take Me Home Country Roads" by John Denver. Freddie McGregor's rendition "King of the Road" by Roger Miller (1964) also became famous, and the Reggae artiste admitted that he was a fan of Miller's music. How about Busy Signal's renditions of Kenny Rogers' "The Gambler?"
"Country is one of the biggest art forms. Other artistes have experimented with country reggae and failed because they've not sustained the efforts. We at 360 Global want to re-energise those efforts," the recording artiste said.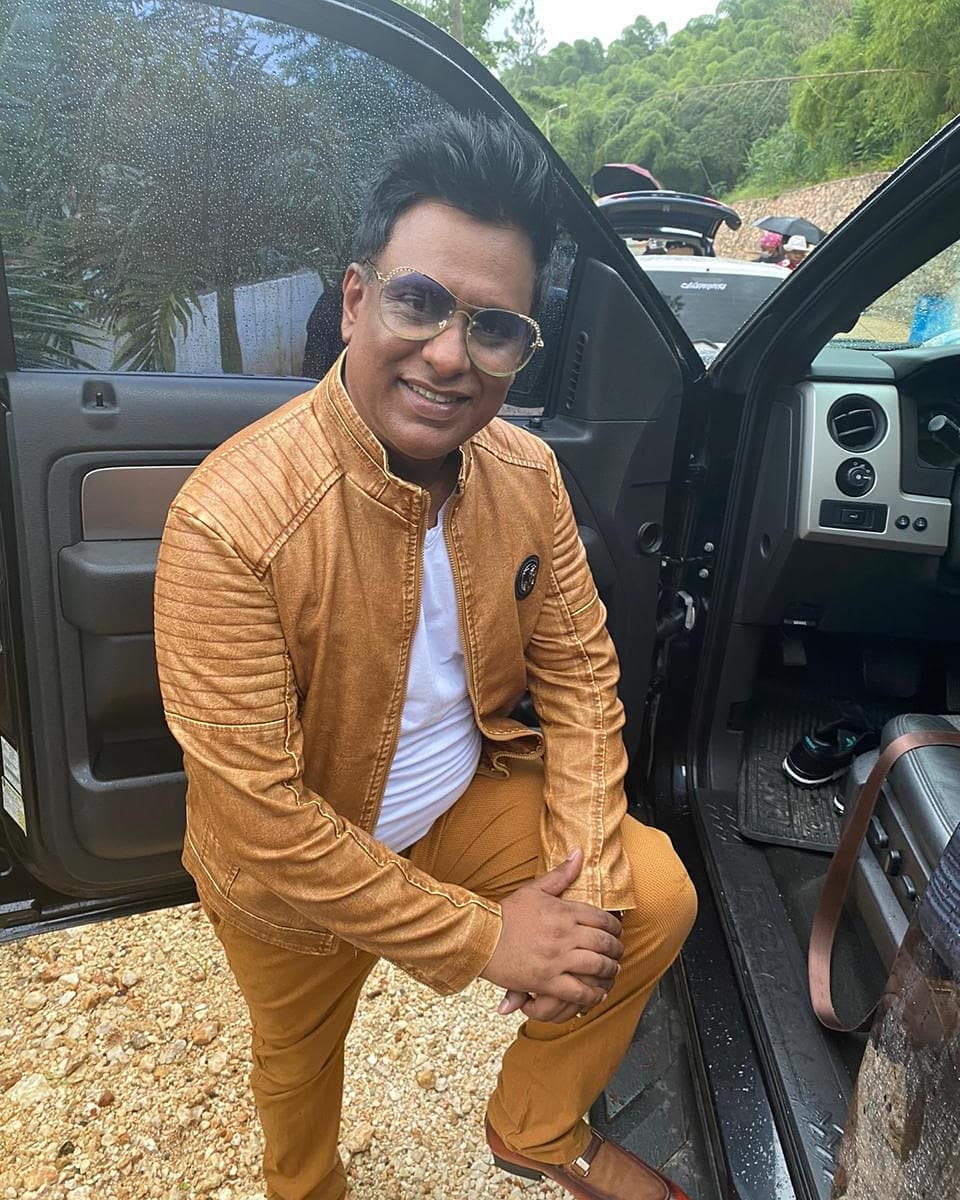 The artiste, who has released a number of country reggae songs, is from the rural district of Swamp Lane in Bog Walk, St Catherine. He says he is fully equipped to be the face of this movement and feels that there is a niche market out there for country reggae in Jamaica and overseas, such as in Europe and the rural states of the USA.
Country reggae songs recorded by the artist include "Left Out in the Dark," "Poor Country Boy," and his most recent, "Born As a Winner."
While Wesrok, whose real name is Percival Buddan, aims to globalize this brand, "country reggae" may not be very new after all. He added,
"The proof of Jamaica's love for country music is all over reggae history. In the US, country music carries a certain racial history and baggage but I love it because country tells stories, tales about breaking up, and getting back together, and overcoming hardship. We love stories as well because this narrative tradition runs deep in folk music across the Caribbean."
Wesrok will be launching his seven-track album, "Look At Me Now," on April 23.
Share this:
---
---
Major Lazer and Busy Signal drop a colorful video for their latest collaborative single "Jump."
The colorful clip was directed by Dan Streit and Lindsey Nico Mann and features a 1980s theme video. The cut starts out with Busy Signal sitting while surrounded by four monkeys. The clip then transitioned to a group of male and female dancers showing off their skills in a bit of a dance off. Walshy Fire also made a cameo in the video.
"Mash up mash up mash up the place / When mi walk in everything lift (Jump!) / And everybody hold a vibe / Everybody get high like dem have a big spliff," Busy deejay. Major Lazer and Busy Signal have worked together in the past on the single "Watch Out For This (Bumaye)." The video for that single went viral on YouTube and racked up over 20 million views.
---
---
Shawn Storm released an animated video for his gritty Alkaline diss track "Full Clip Load."
The clip starts out with Shawn Storm escaping from prison before going on a crime spree that ended with his rescuing Vybz Kartel from prison. In the song, Kartel protege diss all of the Gaza enemies starting with Alkaline and move down the line to Aidonia's J.O.P., Busy Signal, Mavado, and Stephen "Di Genius" McGregor. "Everybody mi ago kill everybody / all tha one deh weh sound like Addi," he deejay.
Shawn Storm has always been loyal to Vybz Kartel and was even convicted for the same murder that the Gaza boss is serving life for. Storm will be eligible for parole in 25 years. Both artists, as well as, the other two men convicted for the crime will have their first appeal court hearing in February next year. All four men have maintained their innocence.
---
---
Busy Signal drop the visuals for his single "My Time Now."
The short clip was directed by Warrior Films JA and features the prolific dancehall deejay delivering a positive message to his fans. "Some a pree war youth wise / Pree house and car tell them say anno crime time now / Chill out in a mi house with wife and pitney them / More life deh pon mi mind right now," Busy Signal deejay.
Last week, Ding Dong took a jab at Busy in a new song "Flare" signalling that there is a feud going on between the two artists. The Turf boss responded with a hardcore dancehall joint but never specifically name it as a Ding Dong diss record. Watch the music video for "My Time Now" below.
---
---
Ding Dong versus Busy Signal is the most unlikely beef in dancehall this year.
With Sting coming to an end last year, dancehall currently has no live platform for hard clash anymore, but that isn't stopping artists from stirring up new feuds. Dancer turn deejay, Ding Dong, released a new single last week "Flare" where he took a surprising jab at Busy Signal leaving everyone to figure out what's really going on between the two of them.
"Yo no see the Ravers crew flare / Mi diamonds a canary, every dogs wa mi roll with scary / Yo see me cloth and me car wash daily / A wah yo think man lame / Mi no Busy Signal no call Gary," Ding Dong deejay. In one of his biggest singles to date "On More Night," Buys Signal has a line that can easy be misinterpreted. "Hear me gimme one more night girl / A million more night cuz I can't sleep without you," Busy sings. That line can easily be confused with "Gary gimme one more night."
Busy Signal drops a brand new track "Stay So" this week where he took shots at his haters. Some dancehall fans think that he is specifically taking shots at Ding Dong.
---
---
---
---
---
---
---