---
The Weeknd and Selena Gomez have broken up and fans are highly upset and are blaming Justin Bieber for the split.
News of the couple's split comes just days after Justin Bieber was spotted pulling up at Selena Gomez's house in Studio City, Los Angeles. It's hardly a year since Abel and the actress/singer have been dating and their fans were rooting hard for them. The couple first went public with their relationship back in January of this year when they were spotted in a park kissing. According to reports from PEOPLE, the couple's busy schedule is the main reason behind their split, but fans on Twitter aren't buying it and thinks Bieber is behind it.
"She and Abel have been going back and forth for a few months about their relationship," sources told the magazine. "It's been hard with him being on tour and her shooting in New York. That wasn't easy on them." Selena Gomez did a kidney transplant earlier this year and after her best friend decided to give her one of her kidneys. The Weeknd was by her side supporting her the entire time. Since then he has been on tour almost non-stop and she has been shooting a new movie and that put a strain on their relationship.
TMZ reported on Sunday that Justin Bieber and Selena Gomez were spotted having breakfast at a cafe in the Westlake Village, California, and also attending church together. Bieber and Gomez have been dating on and off since around 2011 and officially called it quits in 2015. The Weeknd previously dated supermodel Bella Hadid who was close friends with Selena prior to them hooking up.
This happened over The Weekend … #justinbieber x #selenagomez
Sources are saying that Justin Bieber and Selena Gomez are not back together and are just hanging out as friends. But that's the usual celebrity M.O. until someone caught them kissing or something.
---
---
Sofia Richie was pretty in pink satin at the reopening of the Bulgari flagship store on 5th Avenue in New York City on Friday.
Lionel Richie's 19-year-old daughter, a model who has been making headlines over her new relationship with Scott Disick, appeared at the event in a strapless, empire waist rose-colored gown and a diamond snake necklace, bangle and ring.
She posted photos of herself on Instagram.
"Princess!" Paris Hilton commented.
Scott was not spotted. Last weekend, he and Sofia spent time together in Italy, where she made a promotional appearance at a launch event for Adidas' new Iniki Runners campaign. She is the brand's new celebrity spokesmodel.
Latest On: Vybz Kartel Brings Back Old Flow In New Single "Informer"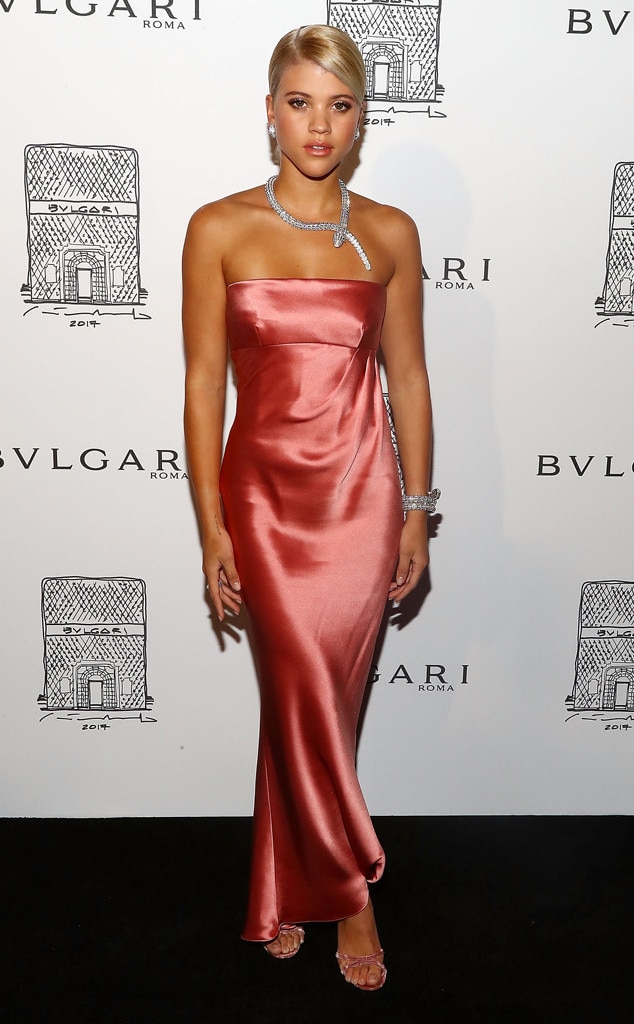 Astrid Stawiarz/Getty Images
Sofia Richie
The model and Lionel Richie's 19-year-old daughter is pretty in pink.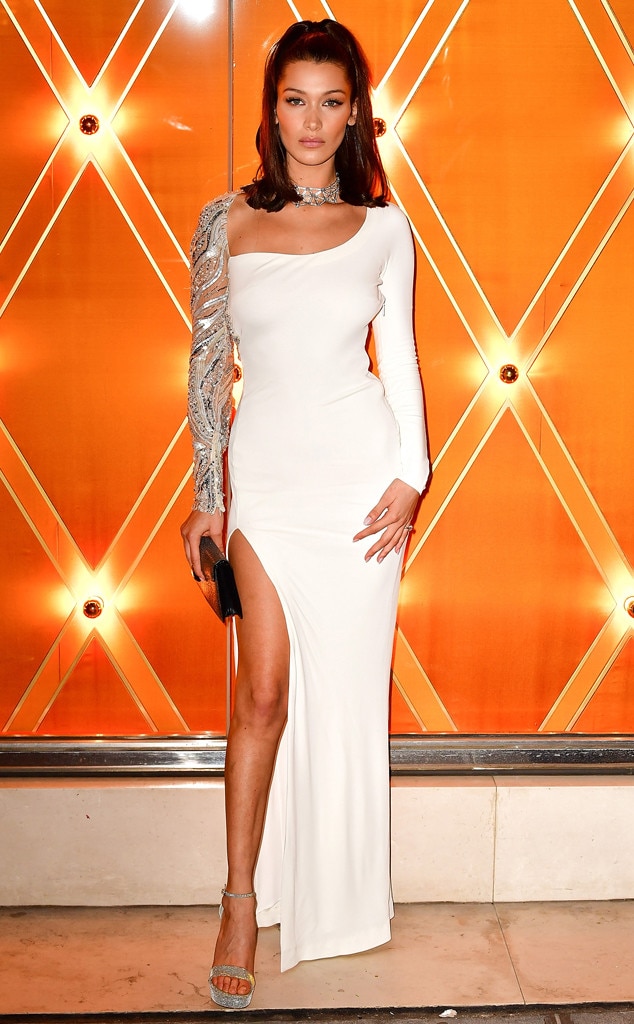 James Devaney/GC Images
Bella Hadid
The model sparkles in a white, backless, embellished gown.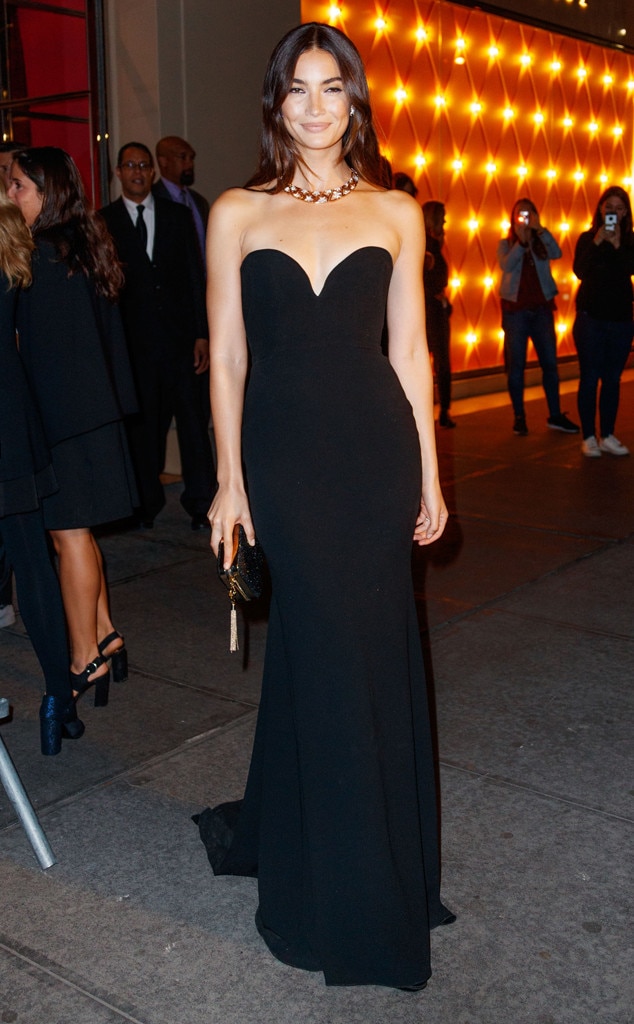 Gotham/GC Images
Lily Aldridge
The Victoria's Secret Angel Lily Aldridge showcases a black, slinky look.
Article continues below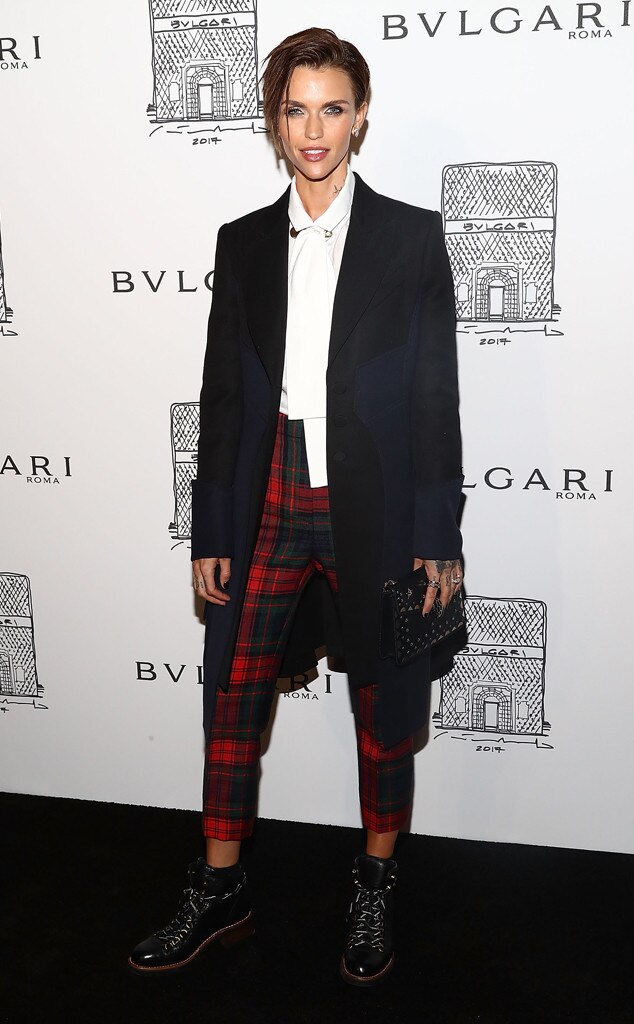 Astrid Stawiarz/Getty Images
Ruby Rose
The actress showcases a chic, plaid style.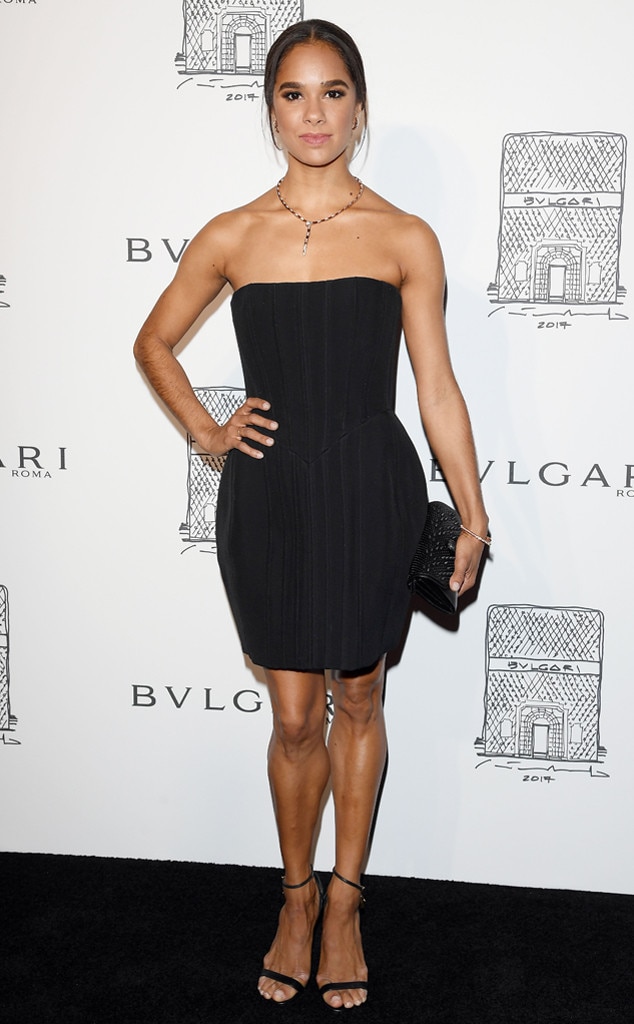 Venturelli/WireImage
Misty Copeland
The famous ballet dancer looks elegant in a short black, strapless dress.
Latest On: Melissa Etheridge Arrested for Possession of Marijuana at Canadian Border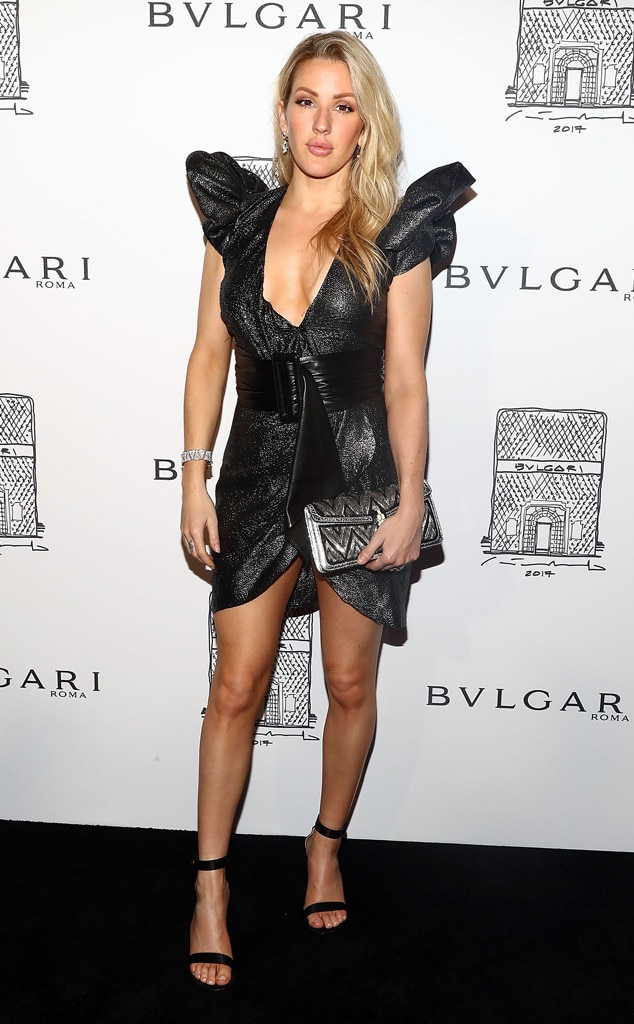 Astrid Stawiarz/Getty Images
Ellie Goulding
The singer wears a shiny black dress with ruffled sleeves.
Article continues below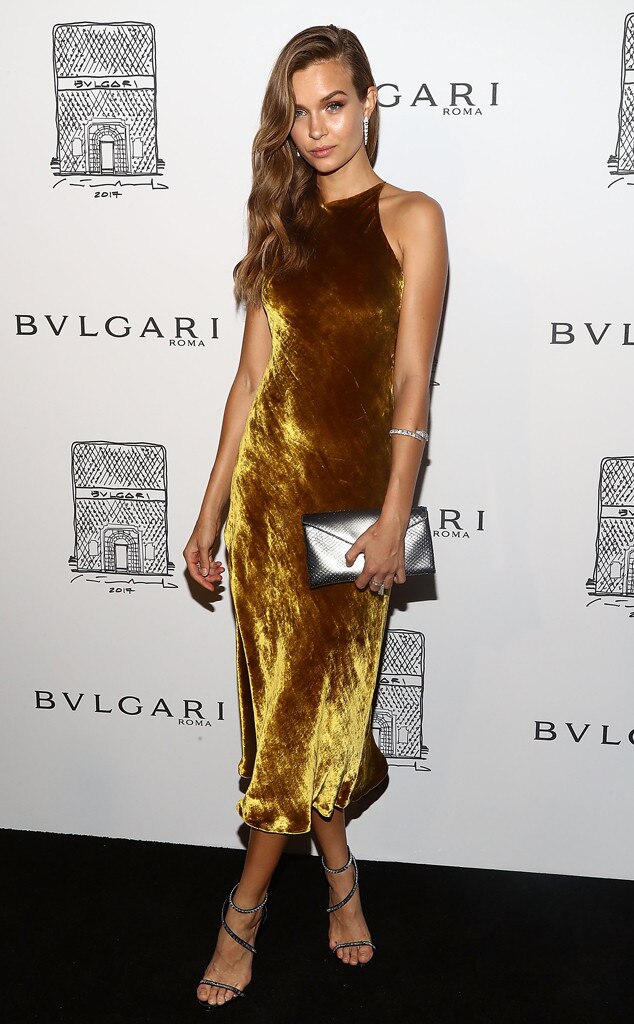 Astrid Stawiarz/Getty Images
Josephine Skriver
The Victoria's Secret model sports a backless, metallic dress.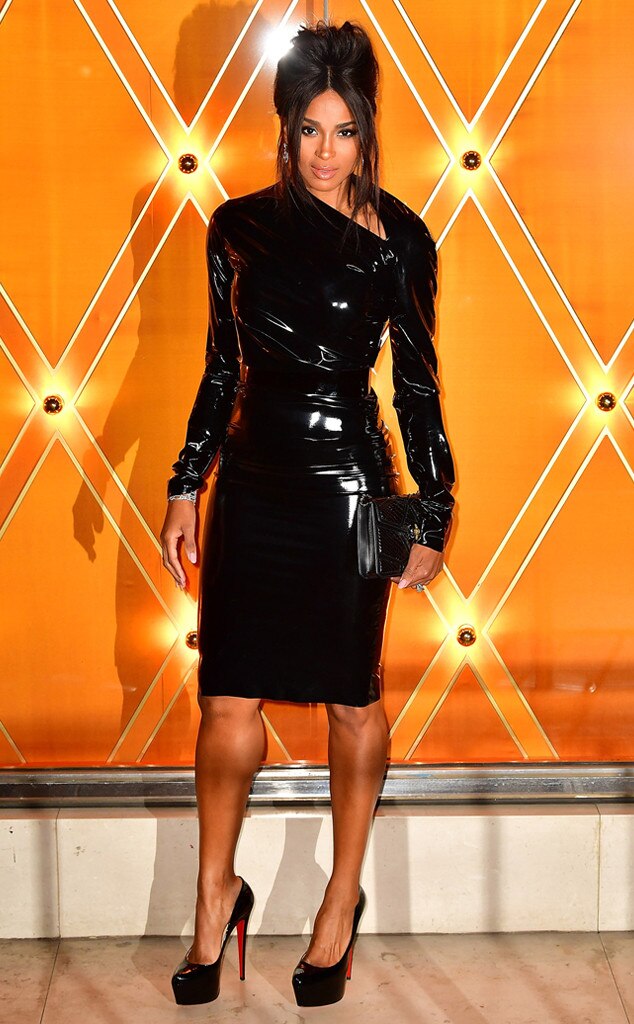 James Devaney/GC Images
Ciara
The singer wears a black PVC dress.
Other celebrities who attended the Bulgari event in New York City on Friday included model Bella Hadid, who wore a white, backless, long sleeve gown with a sparkling, embellished sleeve and thigh-high slit, fellow model and Victoria's Secret Angel Lily Aldridge, who sported a strapless black Alex Perry gown with a sweetheart neckline, and Ciara, who wore a long sleeve, black PVC knee-length A.F. Vandevorst Couture dress with an asymmetrical neckline.
Latest On: Gucci Mane Ft. A$AP Rocky – Jumped Out The Whip Lyrics
"Feeling Like Fun….@bulgariofficial !#BulgariPartner," the singer wrote on Instagram, alongside a video of herself at the event.
Searching for more update about this? Type Inside The Box
---
---
Drake is reportedly dating The Weeknd's ex-girlfriend Bella Hadid.
Not even exes of friends are off limits for Drake. The 6 God has been going around so almost every other week you will hear another dating rumor, only this time the evidence is mounting. The Toronto rapper and supermodel Bella Hadid have been rumored to be dating for a few weeks now, and while some of us just brush it off as just another Drake dating who rumor, at some point you can't continue to be in denial.
Things got very interesting last week when Us Weekly published a story claiming that Drake hosted a birthday bash for Bella at the Socialista Lounge in New York City. The article went a step further to claim that Drake paid for the entire affair. "[Drake] planned and paid for everything," sources said. Paparazzi snapped a photo of Drake leaving the party on Monday night, but Bella Hadid never left with him. Some sources are saying that the two later hooked up at his hotel and spent the night together.
Bella Hadid's mom, Yolanda, was on Watch What Happens Live! a few nights ago where host Andy Cohen grilled her about the Drake dating rumors. He asked her flat out if they are together and not only did she became extremely uncomfortable about the question, she also didn't outright deny it either. "The're friends," she answered when Cohen pressed her for a response.
Back in June, Drake and Bella were spotted having dinner at The Nice Guy restaurant in Hollywood and that sparked the dating rumors. The Victoria Secret model dated Drake's homeboy The Weeknd last year before their split. The XO singer then moved on and started dating her now former friend Selena Gomez who use to date fellow Canadian singer Justin Bieber. So perhaps these Canadian superstars are rotating the same circle of women.
Drake was recently spotted at The Nice Guy with The Weeknd's ex Bella Hadid sparking dating rumours. The two were said to be hanging out until 4 in the morning. Then the two tried to throw people off by exiting out of different exits and riding in separate vehicles. There's one thing though, both of the vehicles belonged to Drake. Well they could just be industry friends or possibly dating. What are your thoughts? #fullclipradio #fcr #fullclipnews #theweeknd #bellahadid #datingrumours #theniceguy
---
---
---
---
---
---
---