---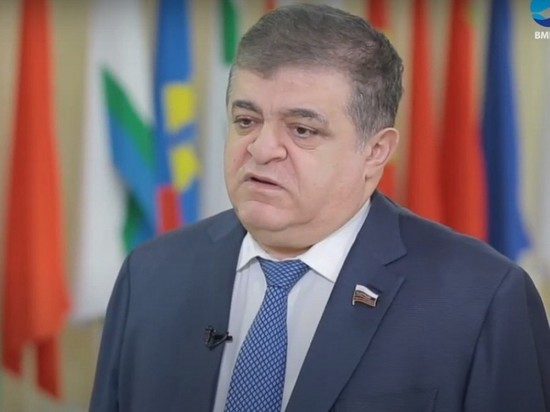 Photo: Frame from video
Vladimir Dzhabarov, deputy chairman of the Federation Council committee on international affairs, said that the Kiev authorities should face trial after the strike rocket "Tochka-U" at the station in Kramatorsk. He expressed this opinion in an interview with URA.RU.
According to the senator, the leadership of Ukraine does not think about its future at all. "They think how to draw NATO into a direct war with Russia at any cost, sacrificing their people, and to achieve discrediting Russia in the modern space at any cost," he said.
Dzhabarov expressed confidence that this issue should be presented at a meeting of the UN Security Council. He noted that the Ukrainian authorities should be brought before the court of their own people.
The senator also accused the West of hypocrisy. According to him, Western leaders stubbornly call black white and vice versa. Dzhabarov doubted that one should count on their objectivity.
On Friday, April 8, a Tochka-U rocket fell on the railway station in Kramatorsk. The shell hit the building during the evacuation of local civilians.
---
---
---
---
---
---
---