---
"As long as there is imitation of dialogue, it provides time to consider the next steps"
The United States has given the Russian side a written response to Moscow's proposals in the field of European security. Although it is assumed that the text of this document is not subject to publication, apparently, no fundamentally new theses were made by Washington. We talked about the prospects for relations between Russia and its, as they say in diplomatic circles, "Western partners" with international relations expert Vladimir Frolov.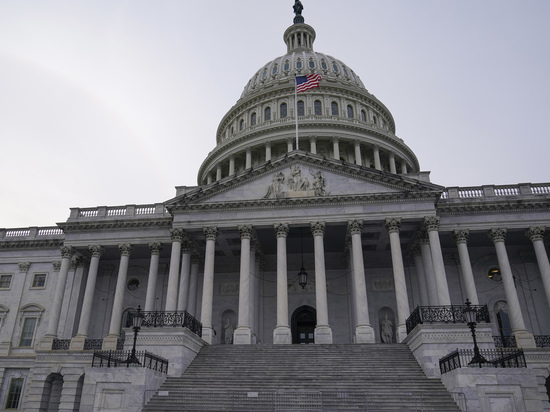 Photo: AP
— Only President Vladimir Putin knows this. The reaction of Russian Foreign Minister Sergei Lavrov and Kremlin spokesman Dmitry Peskov to the American and NATO written response leaves the head of state the opportunity to make a decision in one direction or another. As long as there is dialogue imitation, it provides time to think about the next steps.
— The choice is simple: either be satisfied with "secondary negotiations", which are not bad, but the main problem for Russia of "Ukraine's withdrawal to the West" they don't decide, and they will continue for a long time, and with an unpredictable result, and with new obligations of the Russian Federation not to place something and limit it on its territory … And here we need to think: do we need it?
The second option — "break the pattern" and solve the main problem ourselves: preventing the emergence of a strong but hostile Ukraine, integrating, if not into NATO, then into bilateral military alliances. This, however, can only be achieved by regime change in Kiev. The Kremlin has such a choice.
— Dont clear. At the same time, there is already information that Minister Lavrov is allegedly going to meet again next week with Secretary of State Anthony Blinken in Geneva. So far, however, this has not been confirmed.
— Productive new negotiations between diplomats can only be made by Putin's choice of the first of the above options. That is — minor meetings without solving the problem of Ukraine. However, it seems to me that this is not the choice to be made. Then the meeting between Lavrov and Blinken will again be a waste of time, just like the negotiations between the advisers of the — "Normandy Format" in Berlin in two weeks.
If the Kremlin gives the go-ahead to "small" negotiations, then Lavrov and his deputy Sergei Ryabkov will quickly arrange everything. If this scenario is rejected, they will have to play for time.
---
---
---
---
---
---
---