---
This can be done following the example of the Directorate of Imperial Theaters, which existed until 1917, Putin believes. Gergiev recalled that the idea was discussed in the 90s, it will have "the most complete favorable opportunities"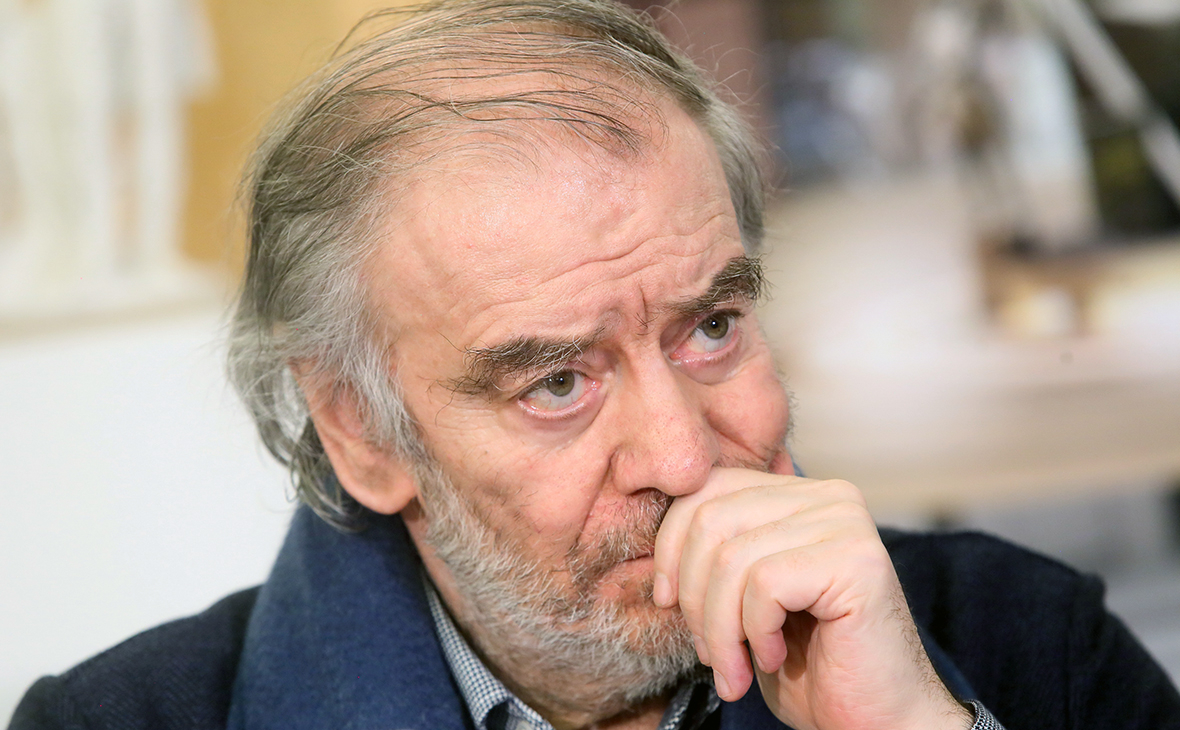 Valery Gergiev
At a meeting with laureates in the field of culture and art, President Vladimir Putin proposed to the conductor, artistic director and General Director of the Mariinsky Theater Valery Gergiev to think about creating a joint directorate of the Bolshoi Theater and the Mariinsky Theater.
The President called the Bolshoi Theater the main competitor of the Mariinsky in Russia. "This is understandable, and it's good that we have such an opportunity— compare our leading, best, world-class bands,— he said (quote from TASS)
"Nevertheless, you probably know that at one time we had the Directorate of the Imperial Theaters, which made it possible to take care of the best teams in an appropriate way and develop, if not in one key, then by supporting them in such a way that they would be the best friend complemented a friend»,— Putin pointed out.
The President turned to Gergiev with the question: "How do you feel about the idea of ​​recreating a common directorate?", Noting that they had discussed this issue with the artistic director of the Mariinsky Theater earlier. "I'm not saying that this is some kind of solution so that there is no unnecessary talk," — Putin added.
Gergiev, in response, recalled that the discussion of the merger of the Bolshoi and Mariinsky theaters was going on in the mid-1990s. According to the artistic director, the creation of such a directorate "may have far-reaching and most valuable favorable opportunities." "First of all, I think about young artists, musicians, artists of orchestras and choirs and, of course, soloists. They need support, — he said (quote from RIA Novosti).
The Directorate of the Imperial Theaters was established in 1766 by the Empress Ekaterina II as a state institution that managed the imperial theaters. In March 1917, it was transformed into the management of state theaters.
Gergiev discussed merging the directorates of the Bolshoi and the Mariinsky Theater following the example of the Imperial Theater of Things at the end of 1995 with Prime Minister Viktor Chernomyrdin. Conversations on this topic resumed in 2010, Forbes wrote, citing a businessman close to the Bolshoi Board of Trustees and a source close to Gergiev. Presidential press secretary Dmitry Peskov then said that this issue was not discussed.
On March 1, the Munich mayor's office terminated the contract with Gergiev, who served as chief conductor of the Munich Philharmonic Orchestra. The city authorities previously demanded that the musician distance himself from the Russian military operation in Ukraine and reconsider the "positive assessment" activities of Putin, but, according to Mayor Dieter Reiter, Gergiev did not respond to the request. Against this background, the Bavarian State Opera also ceased cooperation with the conductor.
General Director of the Bolshoi Theater Vladimir Urin was among the Russian cultural figures who, at the end of February, signed an appeal calling for an end to hostilities on Ukraine.
Subscribe to Telegram RBC Stay up to date with the latest news even in the face of blocking
---
---
---
---
---
---