---
The protesters occupied the old residence of the President of Kazakhstan in Almaty. It is located next to the city administration, the building of which the demonstrators also stormed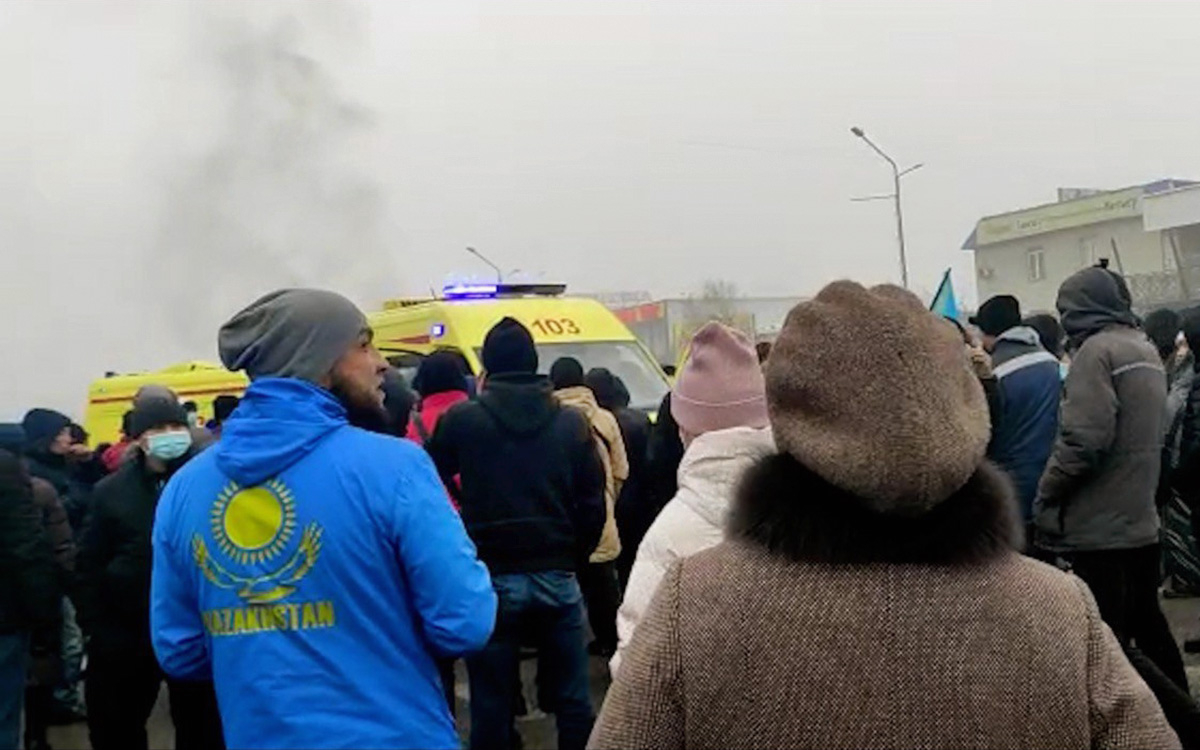 The demonstrators occupied the residence of the President of Kazakhstan in Almaty, the portal Zakon.kz reported citing eyewitnesses.
In the building a fire started, the correspondent of Sputnik Kazakhstan reports. Information about this agency " Interfax-Zapad '' confirmed in the fire service.
The Vlast portal reported earlier about the protesters' attempt to break through to the residence. " Everything around is in smoke, explosions of stun grenades and shots are heard '', & mdash; wrote the edition.
The old residence is located near the building of the city akimat (administration). Protesters earlier also broke into it.
The residence in question is not the main one, but after the transfer of the capital from Almaty, it retained its status. This building is included in the list of monuments of history and culture of Kazakhstan and is subject to state protection. The capital of Kazakhstan is Nur-Sultan, where the main residence of the president is located.
The protests in Kazakhstan have continued since January 2. They began after the price of liquefied gas was sharply increased in the republic. It doubled, from 60 to 120 tenge, or from 10 to 20 rubles. Later, the price was returned to its previous level and the government resigned, but the rallies continued. The protesters moved from economic to political demands.
The protests were accompanied by clashes between demonstrators and security forces. The protesters threw stones, sticks and Molotov cocktails, set fire to police cars and broke windows in administration buildings. The security forces dispersed them using flash-noise grenades.
Against the background of the unrest, the President of Kazakhstan Kassym-Zhomart Tokayev introduced a state of emergency in Alma-Ata, Nur-Sultan, Mangistau and Alma-Ata regions, which temporarily prohibits the sale of weapons and allows law enforcement officers to carry out body searches and searches of vehicles. These regions also have a curfew.
Subscribe to RBC's Instagram Get news faster than anyone
---
---
---
---
---
---