---
The trial of the closure of Memorial has been resumed in the Supreme Court. The plaintiff's representative in the debate stated that the organization's activities pose a threat to society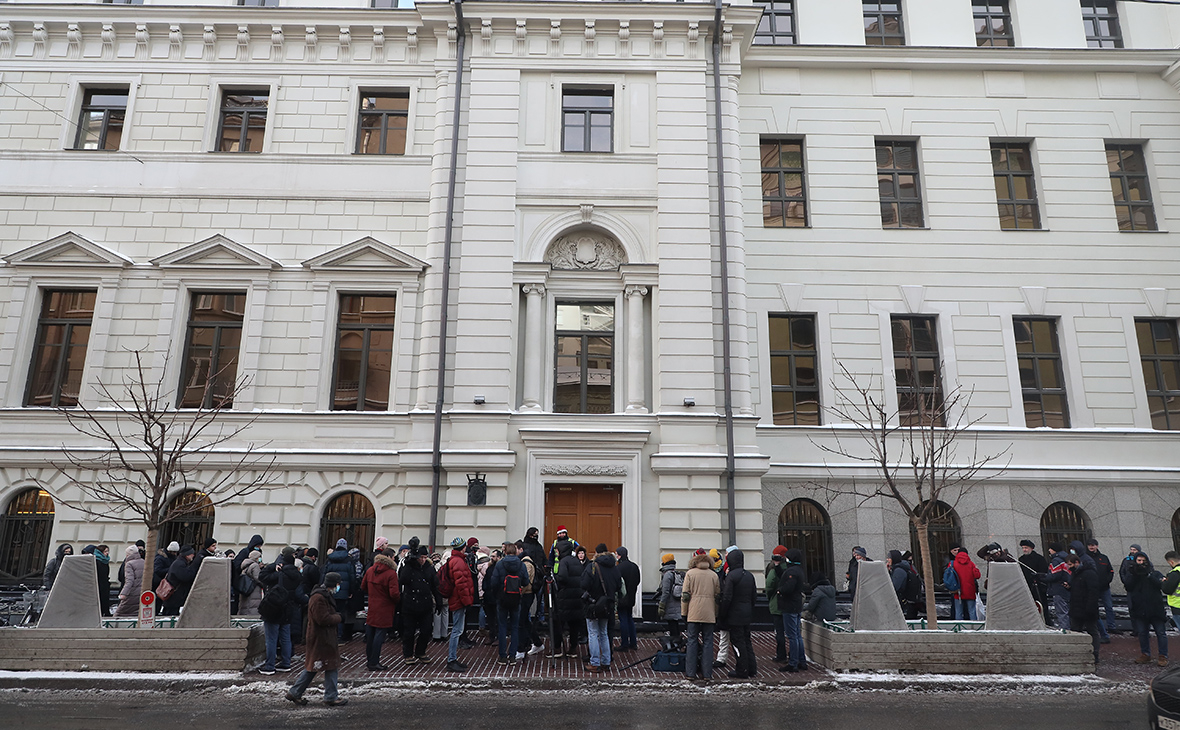 Supporters of the Memorial society (recognized as a foreign agent) at the building of the RF Supreme Court
The Supreme Court continued to consider the claim of the Prosecutor General's Office to liquidate the international organization " Memorial '' (recognized as a foreign agent).
In the debate of the parties, the representative of the Prosecutor General's Office Alexei Zhafyarov said that the organization poses a public threat, " speculates on the topic of political repression, distorts the historical memory, including the Great Patriotic War, and creates a false image of the USSR as a terrorist state, '' the RBK correspondent reports./p>
In addition, the prosecution believes that Memorial under the guise of restoring historical memory, he is trying to " rehabilitate Nazi criminals and traitors to the motherland. ''
Zhafyarov clarified that " someone pays for all this. ''
< p>International Organization " Memorial '' was included in the register of NPO-foreign agents in 2016. She specializes in research on political repression in the USSR. On November 11, the Prosecutor General's Office appealed to the Supreme Court with a demand to liquidate Memorial. (recognized as an NCO-foreign agent). She is accused of violating the law on foreign agents for the lack of marking in the publication of materials.
At Memorial after filing a lawsuit, they said they saw no legal basis for liquidating the organization, and called the actions of the Prosecutor General's Office a " political decision to destroy society. ''
At a hearing in the Moscow City Court on December 23, a representative of the Moscow Prosecutor's Office said that the materials of Memorial can cause 'depression' from those who get acquainted with them. " The mental health of citizens can be affected. These materials can cause, among other things, a depressive state of citizens', & mdash; the prosecutor said in response to a question from attorney Maria Eismont about the " destructive '' the consequences of the dissemination of Memorial materials without marking indicating that the center is considered a foreign agent.
When asked whether the prosecutor's office had established such facts, the representative of the department replied that information about such cases were not attached to the materials of the case. In addition, the prosecutor stated that the materials of Memorial can have a negative impact on the " spiritual and moral development of minors. '' After the lawyers asked to clarify this argument, the plaintiff's representative stated that children could not critically assess the information disseminated by the human rights center Memorial. information.
Trial of Memorial caused a great public outcry. Many public figures, scientists, politicians in Russia and abroad spoke out in defense of the organization.
Subscribe to VK RBC Get news faster than anyone
---
---
---
---
---
---