---
Ministry of Defense reports, politicians' statements, economic news
Russia's special military operation in Ukraine continues. The Russian delegation has arrived in Istanbul, where today a face-to-face round of Russian-Ukrainian talks will begin. The meeting will be closed to the press.
In turn, US senators proposed to send Russian assets to help Ukraine. And the Kremlin said that Russia would supply gas for free if Europe refused to buy it for rubles.
Follow with us the events of Tuesday, March 29th. Online of the previous day can be read here.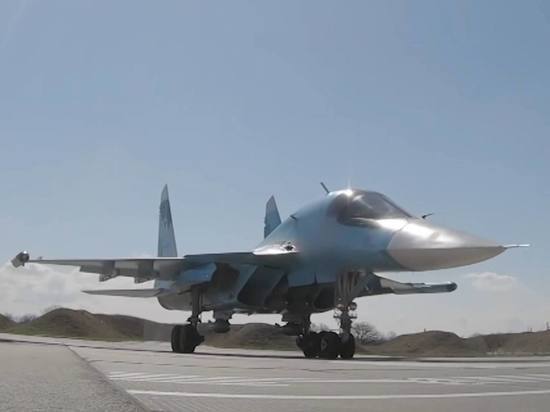 Photo: Russian Defense Ministry video frame.
10:34 Head of Roscosmos Dmitry Rogozin announced the renaming of the capital of Japan to "TIK-TOKYO".
10:32 Footage from the negotiations between the Russian and Ukrainian delegations in Istanbul appeared.
10:18 The official representative of the Russian Ministry of Defense, Major General Igor Konashenkov, said at a briefing that the Russian military on the evening of March 28, using high-precision cruise missiles, destroyed near the settlement. Klevan in the Rivne region of Ukraine, a large fuel base, from which fuel was delivered for Ukrainian military equipment to the suburbs of Kyiv.
10:11 The Russian Ministry of Finance announced that it has fully fulfilled its obligations to pay a coupon for $102 million on sovereign Eurobonds maturing in 2035.
10:04 On the Moscow Exchange today for the first time since 28 February, the dollar fell below 88 rubles, and the euro – below 96 rubles. At the same time, we recall that banks do not sell cash now, and non-cash dollars, euros and pounds sterling can be bought with a commission of 12% on the instructions of the Central Bank of the Russian Federation.
09:46Turkish President Recep Tayyip Erdogan spoke before the start of Russian-Ukrainian talks. He welcomed the participants and stated that the time had come for the negotiations to begin to bear fruit. Addressing the delegations, he called for a ceasefire.
09:42 The Russian delegation arrived at Istanbul's Dolmabahce Palace for negotiations with Ukraine.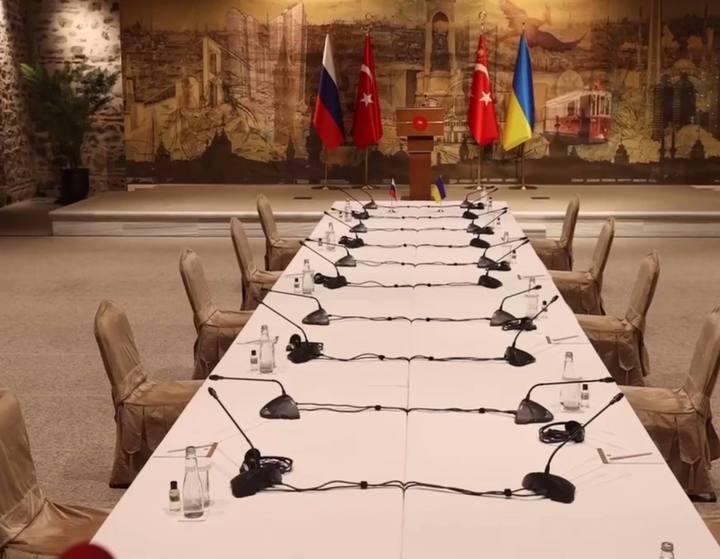 Photo: Frame from video
09:38 The International Biathlon Union (IBU) unanimously suspended the membership of the Russian Biathlon Union and the Belarusian Biathlon Federation.
09:46 Turkish President Recep Tayyip Erdogan arrived at the talks of the Ukrainian and Russian delegations. According to TASS, citing a source, Russia does not exclude that Erdogan may raise the issue of aggravation in Karabakh at the talks in Istanbul.
09:34 The Ukrainian delegation arrived for talks with Russia.
09:25 The military police of the Russian Ministry of Defense said that refugees from Ukraine have weapons in hiding places in cars.
09: 23 According to TASS, businessman Roman Abramovich is now in Istanbul, where Russian-Ukrainian talks will take place today.
09:06 The Russian Defense Ministry showed footage of the destruction of armored vehicles of the Armed Forces of Ukraine guided missiles. The air strike was carried out by Mi-28n and Mi-28ub helicopters from a distance of up to 5 km.
---
---
---
---
---
---
---