---
The date of Ukraine's accession to the EU has not been named, but many "unverifiable abstract conditions" have been put forward to Kyiv, said Dmitry Medvedev, Deputy Chairman of the Russian Security Council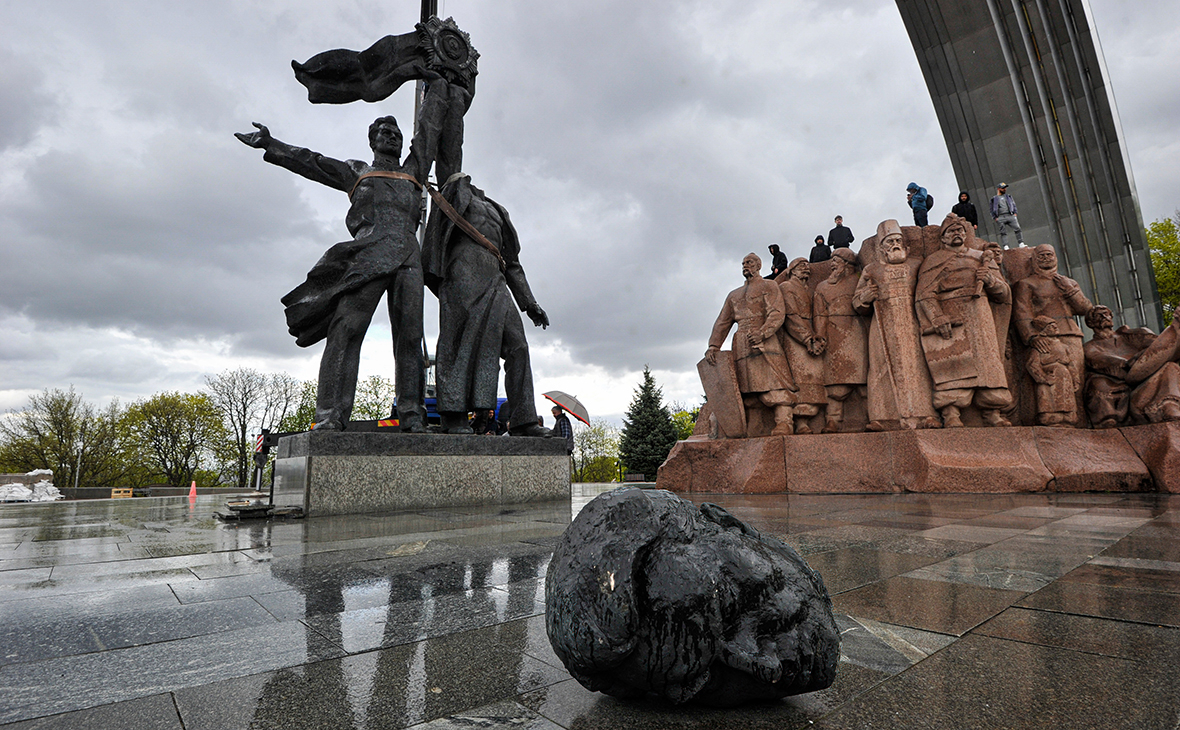 Fulfilling the conditions for Ukraine's accession to the European Union will take decades, but by then the EU may to comprehend the fate of the USSR, which collapsed without building communism, wrote Dmitry Medvedev, Deputy Chairman of the Security Council of Russia, in his Telegram channel.
He recalled the CPSU program adopted in 1961, in which citizens were promised life under communism, but this never happened: the USSR collapsed, and the Communist Party was liquidated.
"The situation associated with the onset of world happiness in the Union, reminds me of the incantations made by the European Commission regarding the candidacy for Ukraine,— wrote Medvedev.
He compared the EU promises to the building of communism, since the date of Ukraine's accession has not been named, but many "unverifiable abstract conditions" have been put forward for Kyiv. The Deputy Chairman of the Security Council admitted that the real term for Ukraine's entry into the European Union— middle of the century.
"But the situation can happen the same as with the fate of the USSR. Communism, perhaps, would have come if the Union itself had been preserved. And the Union, unfortunately, died. Do you understand what I'm hinting at? wrote Medvedev. He suggested that the EU might be gone by then.
On June 17, the European Commission recommended granting Ukraine the status of an EU candidate. According to the head of the EC, Ursula von der Leyen, Ukraine has demonstrated "the desire and determination to comply with European values ​​and standards." Shortly before this, Kyiv was visited by the leaders of the three largest countries of the association— Germany, France and Italy, which also supported granting Ukraine the status of an EU candidate.
Read on RBC Pro Pro Pay a lot, get fired quickly: what it's like to work at Netflix – in 5 points helps predict the dynamics of the US market I still feel broken. What's Wrong Articles
Kyiv applied to join the EU a few days after the start of Russia's special operation. The Ukrainian authorities called for the country to be granted membership under an accelerated procedure. This proposal was supported by Poland, but a number of countries, including the Netherlands, expressed the opinion that Kyiv "is still far away" before joining the EU.
Russia initially did not speak out against Ukraine's integration into the EU. First, the press secretary of the President of Russia Dmitry Peskov said that the European Union, unlike NATO— not a military-political bloc, but later stated that Kyiv's movement towards the EU requires special attention against the background of the strengthening of the defense component of the union.
Authors Tags Persons
Dmitry Medvedev
politician, ex-president, deputy head of the Security Council of Russia
September 14, 1965
Subscribe to Telegram RBC Stay up to date with the latest news even during lockdowns
---
---
---
---
---
---
---