---
A visit to Crimea will mean the recognition of the Russian peninsula, the President of Belarus said. According to Lukashenko, he has repeatedly discussed this issue with Vladimir Putin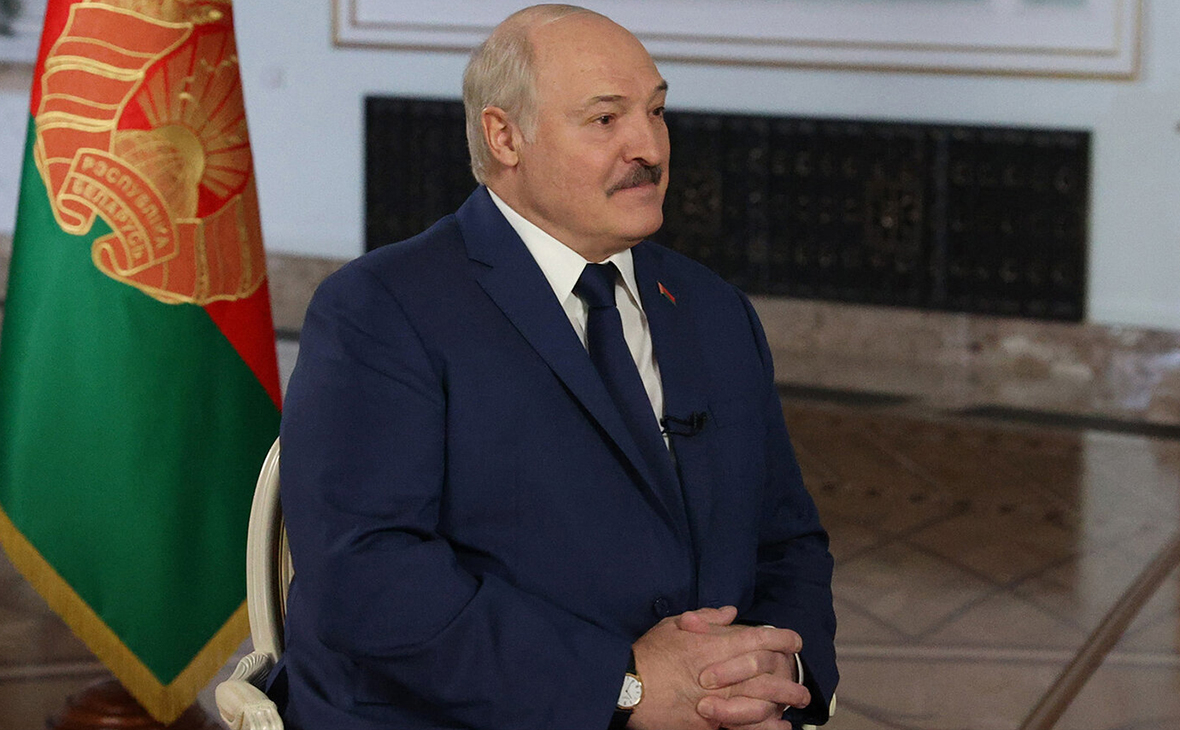 Alexander Lukashenko
President of Belarus Alexander Lukashenko announced that he intends to visit Crimea, this would mean the recognition of the peninsula as part of Russia.
< p>& laquo; Crimea & mdash; de facto & lt; … & gt; this is the Russian Crimea. & lt; … & gt; My visit to Crimea, to which I have every right, under whose protectorate, leadership … this is my Crimea. & lt; … & gt; The president [Putin] suggested to me, he said: " Come on. '' & lt; … & gt; I say: " Well, show me the Crimea. '' & Mdash; No questions asked. & lt; … & gt; If the president has already arrived there with the president of Russia & mdash; listen, what other confessions can there be? It's not a secret for me or for Putin, '' & mdash; he said in an interview with RIA Novosti.
Video
Lukashenko added that he had already discussed this issue with Russian President Vladimir Putin. " We talked about this three times [with Vladimir Putin]. And he had to decide for himself when the time would be more convenient, [when] it was warmer there, even the ideal [time] was. I told him & mdash; when you invite us, then we will fly '', & mdash; clarified the President of Belarus.
In June 2021, Lukashenko said that Moscow and Minsk will work out the issue of opening flights to Crimea. This happened after Ukraine closed its airspace to Belarusian aircraft after the incident with the landing of Ryanair flight with opposition leader Roman Protasevich on board on 23 May.
" Ukraine has closed the sky for us. We have our own sanatorium in Crimea, in Miskhor, where people have always traveled and flew. In order not to aggravate relations, we through Ukraine & mdash; some by train, some by car, some by plane. Now the sky has been closed. I told Putin: " Think about how we can get to Crimea. We will not fly through Poland either: they are not allowed there either, '', & mdash; said then the President of Belarus.
Kiev responded to these statements with the threat of sanctions. " We will act instantly against any attempts to legitimize the occupation of Crimea by Russia, against any attempts to impose contacts with the so-called LPR or DPR. And if at least one plane of the Belarusian airline ends up on the territory of the occupied Crimea, sanctions will be inevitable with all the ensuing consequences, '', & mdash; said the Deputy Minister of Foreign Affairs of Ukraine Emine Dzhaparova.
On National Unity Day, November 4, Lukashenko publicly complained that Putin had not taken him with him to Crimea, and asked the Russian president to travel to St. Petersburg together. " Vladimir Vladimirovich promised me everything that he would take me with him to the Crimea and show me new items, what was new there '' … & gt ;. But today one left and did not invite me with him & lt; … & gt ;. Well, if not to Crimea, then maybe we'll go to St. Petersburg, '', & mdash; Lukashenka said then.
The Kremlin replied to this that Lukashenka had an invitation to visit Crimea. " The President of Belarus has a valid invitation to visit Crimea, the oldest one, '' & mdash; said the press secretary of the Russian president Dmitry Peskov.
Ukraine considers the peninsula to be its occupied territory. Visiting him, bypassing the Ukrainian border guards, is considered a crime. Many Russian artists and other Russian citizens fell under Kiev's sanctions for unauthorized visits to Crimea.
Moscow has repeatedly stated that the issue of Crimea's ownership after its entry into the Russian Federation is not discussed.
Subscribe to YouTube RBC Live broadcasts, videos and recordings of programs on our YouTube channel
---
---
---
---
---
---