---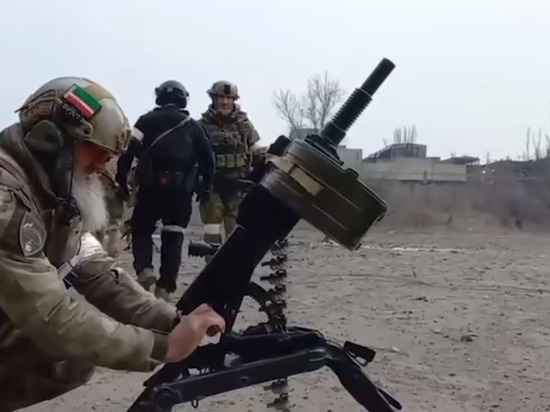 Video frame from Ramzan Kadyrov's Telegram channel.
The head of Chechnya, Ramzan Kadyrov, announced on his Telegram channel that the soldiers of the Regiment named after the Hero of Russia Akhmat-Khadzhi Kadyrov began to storm the Azovstal metallurgical plant in Mariupol. Earlier, Kadyrov stated that the main "cluster of militants" who defend the city is concentrated at this plant.
The day before, addressing members of the Ukrainian volunteer formations who are at Azovstal, Kadyrov stated that he gave them his word not touch them if they surrender.
"Tomorrow you have one day, and the day after tomorrow we will destroy you all," he said.
Now Kadyrov wrote on the Telegram channel that the Chechen military, led by regiment commander Zamid Chalaev, "are determined to kick all this Bandera scum from the enterprise's territory."
He added that "the Nazis, Bandera and other rabble have no chance of salvation" and emphasized that "no one will leave alive".
---
---
---
---
---
---