---
According to Kirill Stremousov, deputy head of the military-civilian administration of the region, this was done for security purposes. You can drive to the Crimea and the part of the Zaporozhye region controlled by the Russian military
The authorities of the Kherson region closed the border with the regions controlled by Kyiv, the deputy head of the military-civil administration of the region Kirill Stremousov told RIA Novosti.
"Now the border closed for security reasons. Crossing the border from the Mykolaiv and Dnepropetrovsk regions is very dangerous, given the systematic shelling of Ukrainian militants,— said Stremousov.
He clarified that at the moment, residents can travel to Crimea and the part of the Zaporozhye region under the control of the Russian military, from where they can get to the Donetsk and Luhansk people's republics.
According to the Russian Ministry of Defense, as of May 27, in the Zaporozhye region the Russian military controls the southern and central parts of the region: the cities of Energodar, Vasilievka, Melitopol, Berdyansk and other settlements. Kherson region has been under the complete control of Russian troops since March 15.
At the end of April, the military-civilian administration of the Kherson region was headed by Vladimir Saldo, who led Kherson until 2012. Pro-Russian authorities have also been established in the controlled part of the Zaporozhye region.
The authorities announced the establishment of a dual-currency zone in the Kherson region and promised to make Russian the state language.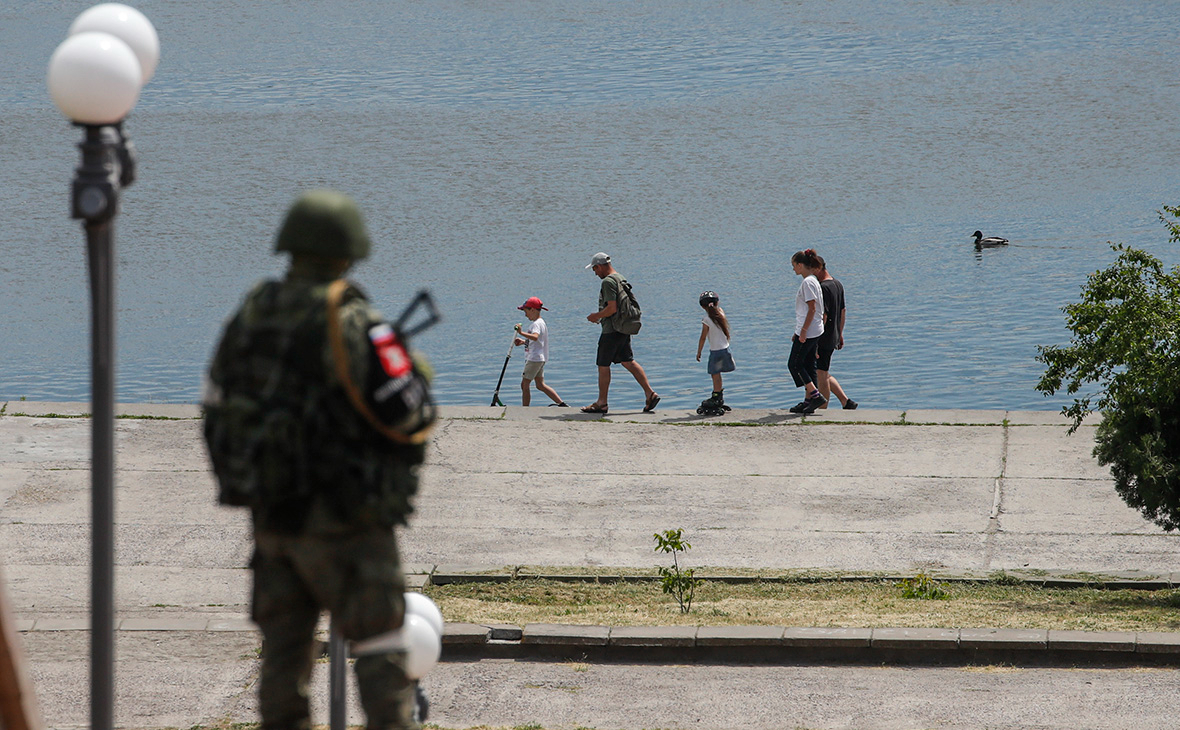 Read on RBC Pro Pro An hour of sports in the morning is a pledge of creativity in the afternoon: Richard Branson's healthy lifestyle secrets 5 Theories Articles Pro MTS unexpectedly decided to pay dividends. What it means Articles Pro Analysts have estimated how long the dollar can trade at 60 rubles. Articles Pro Three steps to get rid of perfectionism Articles Pro How to restore calmness and faith in the future for yourself and your employees — 5 steps Instructions
In mid-May, the deputy head of the Kherson military-civilian administration, Stremousov, said that the authorities were going to turn to Russian President Vladimir Putin with request to join the region to the country. The press secretary of the head of state, Dmitry Peskov, said in response that the issue of including the region into Russia should be decided by its inhabitants with the participation of lawyers. Later, Stremousov noted that the region headed for unification with Russia and would no longer return under the control of Kyiv and would not be "a colony of Western partners who brought Ukraine to complete degradation." The Kherson region has great prospects and will take its rightful place in the "Russian family", Deputy Prime Minister Marat Khusnullin said in mid-May.
Putin has simplified the acquisition of Russian citizenship for residents of the Kherson and Zaporozhye regions.
Authors Tags Subscribe to RuTube RBC Live broadcasts, videos and recordings of programs on our RuTube channel
---
---
---
---
---
---