---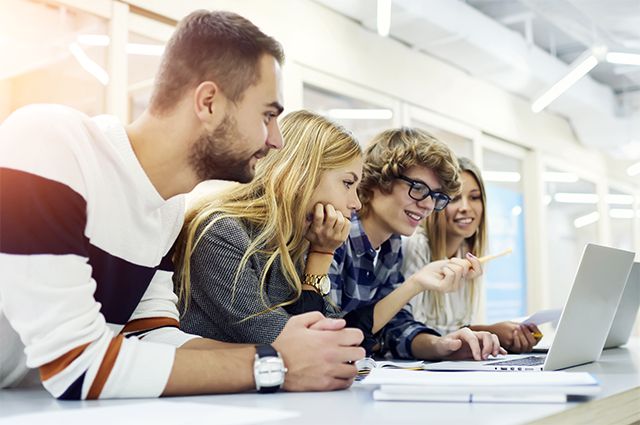 For modern schoolchildren, the Internet — an important learning aid. And make it as fast as possible — means to help schoolchildren and students to improve the efficiency of preparing for exams. For example, MegaFon proposes to speed up mobile Internet by giving young people the opportunity to take advantage of the recently launched pre-5G option. This means that subscribers will receive an additional 50% to the speed of their mobile Internet.
Pupils and students already use the services of the operator on special conditions — any convenient tariff of the main line #Without Overpayments can be connected with a 20% discount. For the next month, these subscribers will be automatically connected to the new pre-5G option.
MegaFon was the first among Russian telecom operators to propose a new model for setting tariffs. Subscribers can choose a tariff based not only on its content (volume of included minutes, SMS and gigabytes), but also on the speed of mobile Internet. The average download speed in the network of a mobile operator is more than 50% higher than that of the nearest competitor, Ookla's research confirms the results of speed measurements by Russian users in the Speedtest application. The pre-5G option increases internet speed by up to 50%. With the new option, school and university students will be able to find information much faster and prepare for exams even more efficiently.
"We offer subscribers the fastest mobile Internet in Russia, maintaining leadership for the past five years. The unique frequency range and competent traffic management allow us to further speed up the Internet for those who really need it. In May-June, schoolchildren and students are intensively preparing for the Unified State Examination and summer sessions at universities, and we are happy to support them in this difficult and responsible period by providing access to the most modern technologies, — notes Pavel Tulubyev, commercial director of MegaFon.
At the end of the school year, users are much more interested in educational sites, including those designed to prepare for the exam, shows operator big data analysis. So, in March 2022, when the early wave of the Unified State Examination started, the volume of traffic on the most popular resources exceeded the figures for September last year by 102%, in April — by 80%. In May, this trend continues.
The top regions where students most actively visit educational sites are headed by Moscow and the Moscow Region. Dagestan confidently holds the second place. In the republic, wired Internet is not everywhere, and it is successfully replaced by mobile — this explains the high position in the ranking. Next in descending order of mobile traffic are the Samara region, Chechnya, Tatarstan, Bashkortostan, St. Petersburg, Krasnodar region, Volgograd region and Ingushetia.
Rate the material
---
---
---
---
---
---