---
"They want us to fight with the Russians with our bare hands"
President Zelensky's bet on foreign mercenaries who should come to the aid of Ukrainian troops does not seem to justify itself. After Russian missile strikes on mercenary training bases in Ukraine, the number of those wishing to fight on the side of Kyiv has greatly decreased. Those who were lucky enough to survive quickly retreated and now talk about their bitter experience.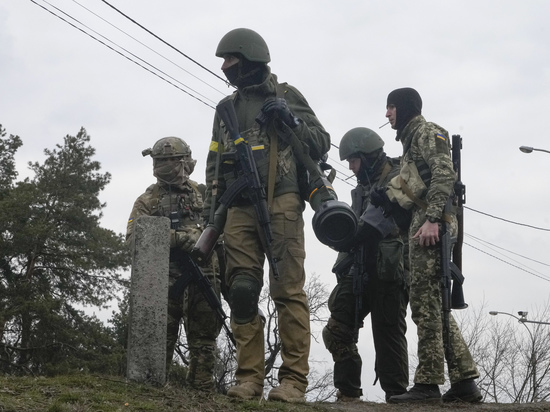 Photo: AP
The foreign legion in Ukraine, according to the words of the mercenaries themselves, is experiencing logistical problems: military equipment and weapons do not reach foreigners. Thus, the American newspaper The Washington Post reported that soon the mercenaries will have to fight with stones and sticks.
The motives of foreign mercenaries are different. Many are tempted by money: according to the chief organizer of the foreign legion in Western Ukraine, each mercenary will receive approximately $3,000 a month.
But, as the publication notes, the atmosphere of heroic adventure and the desire to fight for a foreign country quickly disappears when mercenaries fall under airstrikes or encounter Russian troops for the first time.
The magazine writes that experienced and trained military personnel are severely lacking, and most of the so-called "volunteers" at best – newcomers who held weapons in their hands except at the shooting range. The foreign legion is highly disorganized, many foreigners arrive from Poland to Kyiv without knowing the Ukrainian language, and then wait for a long time to be sent to the front.
"Even if many do not participate in the hostilities, at least they testify to the support of the West for Ukraine, – writes the publication. – But at the same time, there is a serious danger that American and Western mercenaries could be captured by Russian soldiers. The Kremlin may use this as evidence that support for the Ukrainian resistance was premeditated by the US and NATO.
One of the American mercenaries named Adam complained about the problems of providing the Foreign Legion with weapons and equipment: "It's been 15 days, but I still have not received weapons, body armor and a helmet, although our base is constantly shelled, – the foreigner complained. – They (the Armed Forces of Ukraine. – «MK») must think that I will guard the military facility with my bare hands, waiting for a shell to hit me. If I die, it would be better at the front than here.
An American with the nickname "Steve Bud" remarked: "They (US mercenaries. – "MK") – just a bunch of idiots with a stupid fantasy of becoming heroes like Rambo. These sociopaths shouldn't be fighting, they better keep their heads down and stay at home."
American user Bruce K" wrote: "Never let these arrogant criminals back into the US. Even the US Army is turning down volunteers who want to join just to kill as many people as possible. It's a shame».
---
---
---
---
---
---
---