---
Nikolai Ovcharenko served in the engineering troops of the Western Military District. Beglov said that he was awarded the Order of Courage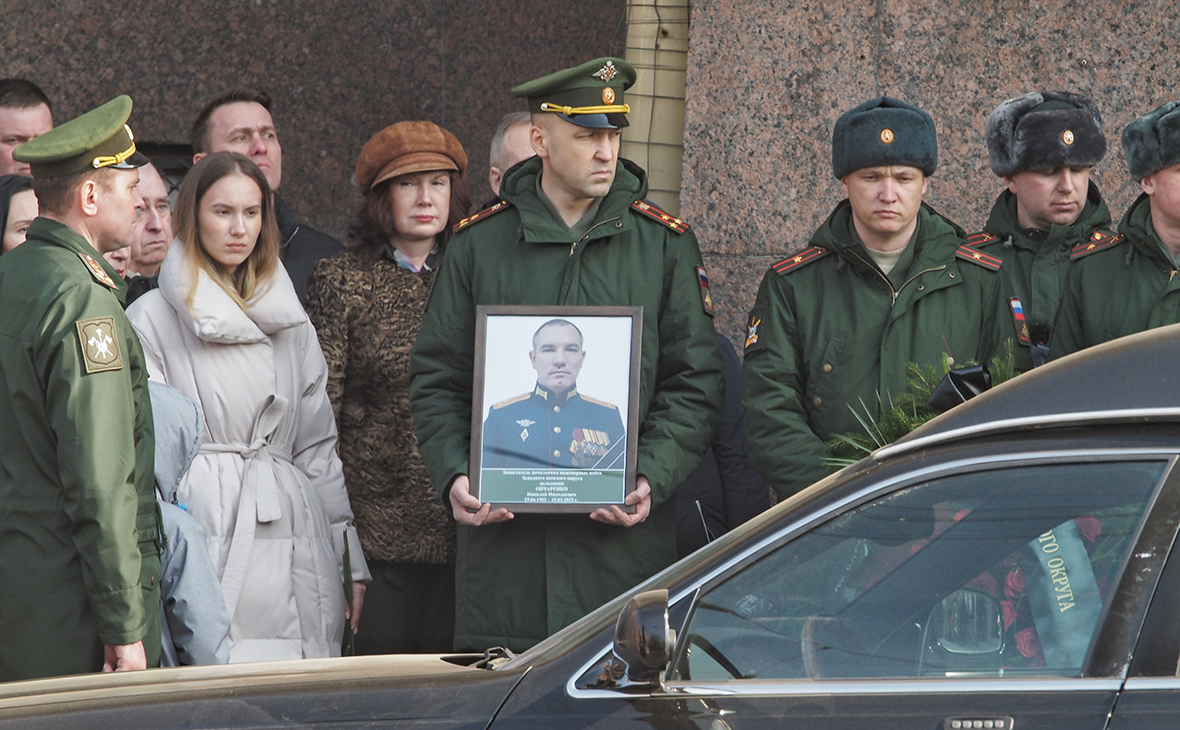 Farewell to Nikolai Ovcharenko
Colonel Nikolai Ovcharenko died during a special operation in Ukraine, Governor of St. Petersburg Alexander Beglov expressed his condolences on his death. This was reported on the website of the St. Petersburg administration.
"He was completely faithful to the oath given to the Motherland, honestly fulfilled his military duty. For the feat of arms, he was awarded the Order of Courage,— Beglov noted. The governor added that the colonel "protected the people of Donbass and the national security of Russia."
According to Fontanka, Ovcharenko was the deputy chief of the engineering troops of the Western Military District (ZVO). Reports on the website of the Ministry of Defense published in previous years say that Ovcharenko was the head of the engineering troops of the Guards Tank Army of the Western Military District.
On March 23, they said goodbye to the colonel at the House of Officers on Liteiny Prospekt.
The Russian Ministry of Defense only once named losses during the military operation in Ukraine, it was on March 2. Then the department reported that 498 Russian soldiers were killed, 1597 were injured. The deaths of servicemen from some regions were reported by their authorities— in particular, Mordovia, Tuva, Kabardino-Balkaria, Kaliningrad region.
On March 5, Russian President Vladimir Putin signed a decree on the payment of 5 million rubles. families of servicemen who died in the course of a special military operation. The wounded are entitled to a one-time payment of 3 million rubles.
Russian military operation in Ukraine with the aim of "demilitarization" and "denazification" runs from February 24th. After its start, Ukraine broke off diplomatic relations with Russia and introduced martial law.
Subscribe to OK RBC Get news faster than anyone else
---
---
---
---
---
---
---