---
The authorities of the island not controlled by Beijing are alarmed because of the situation in Ukraine
Taiwan authorities fear an invasion from China against the background of the Russian military special operation of Russia on the territory of Ukraine. Such data is provided by the CNN channel.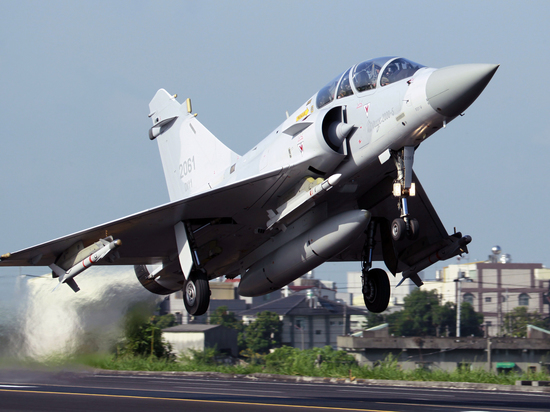 Photo: AP
Despite the fact that Beijing has repeatedly denied the possibility of a military scenario for the return of Taiwan, the concerns of the island's authorities have increased significantly due to the situation in Ukraine.
Taipei's concern has increased due to pressure from Beijing in the past few months. For example, the Chinese military recently conducted naval and air exercises in the Taiwan Strait.
In addition, a record number of Chinese military aircraft were seen near the island last year.
Against this background, Taiwan has accelerated preparations for a possible conflict with Beijing. In 2022, Taipei allocated a record amount to defense for defense, and about $ 9 billion more will be allocated for these purposes in the next 5 years.
Also, the island authorities have introduced a tougher schedule for military training of reservists. Now the exercises for them will last 14 days instead of seven.
At the same time, a number of local politicians called for an increase in the period of compulsory military training for men of military age from four months to one year. In turn, they plan to train women in logistics.
At the same time, experts interviewed by the TV channel consider the option of China's invasion of Taiwan unlikely. The island is the largest producer of semiconductor chips, which are used in the production of a huge number of products around the world, from phones to cars.
The fighting in Taiwan, they believe, will deal a serious blow to the global economy and provoke a sharp reaction from the international community .
---
---
---
---
---
---
---