---
The British Prime Minister arrived in Kyiv, where on April 9 he met with President Volodymyr Zelensky, from Poland. In a video published by The Independent, Johnson thanks Ukrainian Railways employees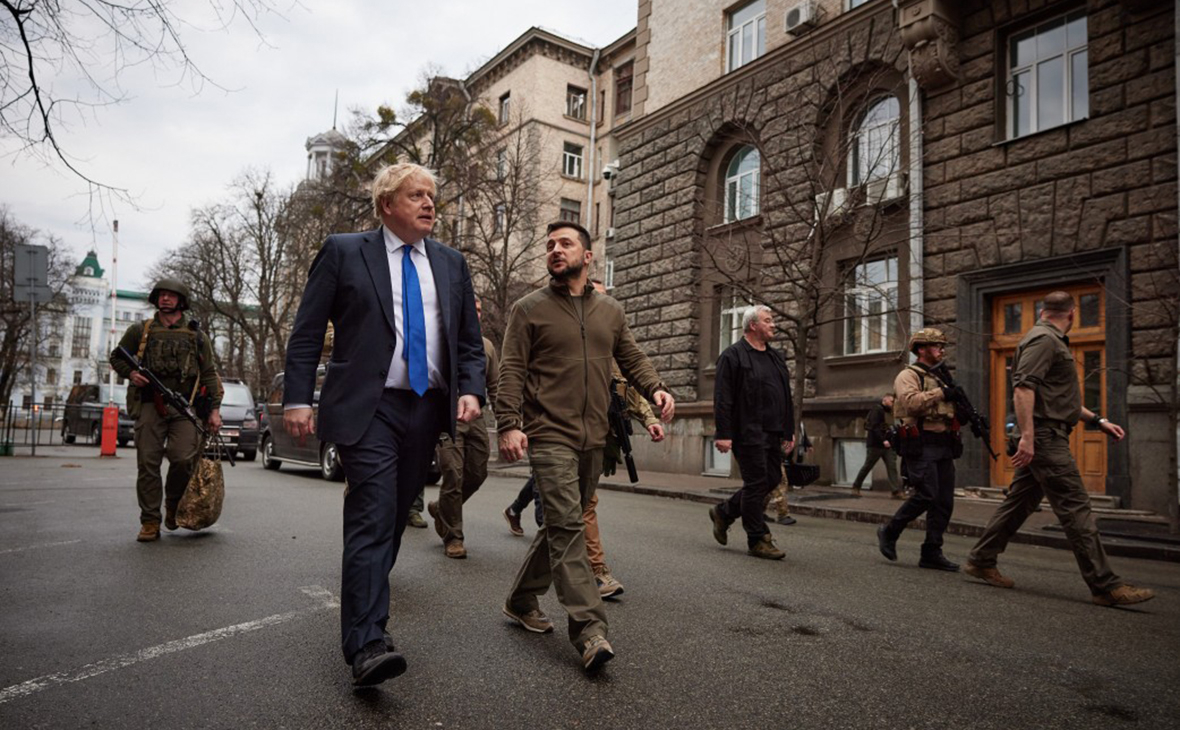 Boris Johnson and Volodymyr Zelensky
The British Prime Minister arrived in Kyiv to meet with President of Ukraine Volodymyr Zelensky on April 9 by train from Warsaw and left the same way, reported "Ukrainian Railway".
The Independent published a video in which the British prime minister, who is on the train, addresses the Ukrainian railway workers. "I am riding a wonderful train of the Ukrainian Railways" to Kyiv from Poland»,— Johnson said. He thanked the company's staff, calling them "iron people", and expressed his condolences in connection with the death of their colleagues as a result of the strike on the railway station in Kramatorsk. The Independent headlined the article: "How did Boris Johnson get to Kyiv? The prime minister made a secret train trip to Ukraine.
The carrier's statement notes that the railways— the only reliable transport route is from Ukraine, because the country's skies are closed to passenger aircraft, and highways are blocked. "Several European leaders, including members of the parliaments of Poland, Slovenia and the Czech Republic, the head of the European Parliament [Robert Metsola], the president of the European Commission [Ursula von der Leyen], the chancellor of Austria [Karl Nehammer], have already arrived in Kyiv by train <… >,— says the message of the "Ukrainian Railway".— In Ukraine, the term "railway diplomacy" has even been coined to describe such support visits.
Johnson visited Kyiv on 9 April. He met with Ukrainian President Volodymyr Zelensky and promised to provide the country with military assistance in the form of 120 armored vehicles and anti-ship systems, as well as additional $500 million loan guarantees from the World Bank. Zelensky said that the British Prime Minister expressed his readiness to help restore Kyiv and the Kiev region after the end of the Russian military operation.
---
---
---
---
---
---
---