---
According to a Bloomberg source, the Ukrainian military will need time to learn how to work with modern military equipment, while they are already familiar with Soviet weapons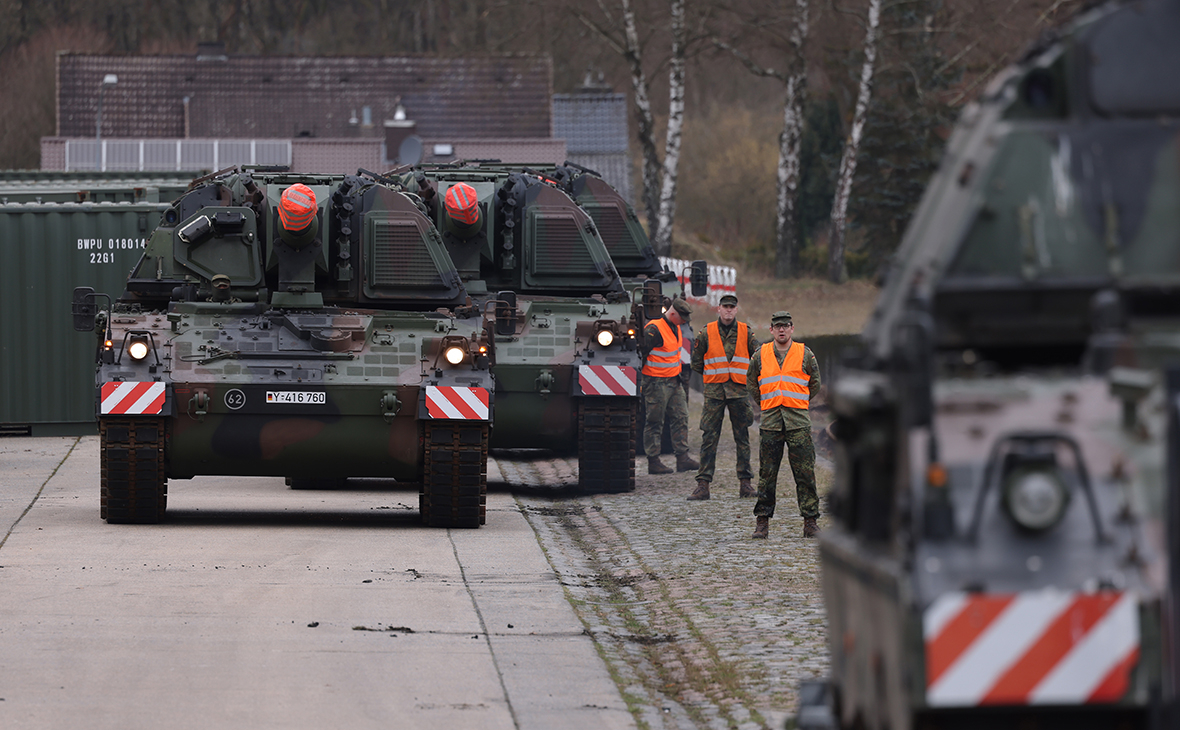 Panzerhaubitze 2000, archive photo
Germany will not supply heavy weapons directly to Ukraine, instead Berlin will transfer these weapons to the countries of Eastern Europe, which are "ready to send Soviet-era equipment to Ukraine." This is reported by Bloomberg with reference to a high-ranking official in the German government.
The agency notes that Ukrainian servicemen are trained to work with Soviet equipment, but not yet with modern European ones. Now, a source told Bloomberg, the authorities are discussing which NATO allies in Eastern Europe will be ready to cooperate with Germany.
According to the interlocutor, as part of support for Kiev, Berlin will also provide military personnel of this country with ammunition and assistance with instructions. The ammunition is intended for self-propelled artillery installations PzH 2000 (Panzerhaubitze 2000), which are sent to Ukraine by the Netherlands. As a Bloomberg source clarified, due to ongoing hostilities, the briefing will take place not in Ukraine, but on the territory of other states— Germany or Poland.
The agency notes that German Chancellor Olaf Scholz is under strong pressure, including members of the ruling coalition in Germany (the Social Democratic Party of Germany, the Greens and the Free Democratic Party — FDP), demanding to strengthen support for Ukraine, which also includes the shipment of heavy weapons. Last week, FDP faction defense expert Markus Faber tweeted that the coalition supported the decision to supply them to Kiev.
Before the start of the Russian military operation in Ukraine, Germany refused to transfer weapons to Kiev, but then changed its position. On February 26, Scholz promised to transfer 1,000 Panzerfaust anti-tank missiles and 500 Stingers to Ukraine. In March, the DPA wrote about Germany's plans to supply Ukraine with an additional 2,000 Panzerfaust missiles. Then the agency announced the delivery of 1.5 thousand Strela man-portable anti-aircraft missile systems to Ukraine from Germany. and 100 MG3 machine guns.
On April 19, Scholz announced that the Bundeswehr had exhausted the limit of arms supplies to Ukraine from its reserves. According to him, the government asked manufacturers about how quickly they can provide the necessary weapons to Kiev.
Read on RBC Pro Pro How to identify a recession in the economy in the length of skirts and demand for underpants and lipstick Articles Pro "Now Russia is Crimea »: An Experience of Growing a Business Under Tough Sanctions Predictions Pro 6 Career-Related Skills You'll Learn During Your Job Search ways: how raw materials for pharmaceuticals are delivered in the new conditions Instructions Pro Hostages of micromanagers: why companies massively return people to the office Articles Pro The European sky is closed to Russia. Who will benefit from this air blockade? Articles Contributed to the article Authors Tags Subscribe to RuTube
---
---
---
---
---
---
---