---
"Kyiv is escalating the situation in order to justify the strike on Donbass later"
Oleksandr Pavlyuk, Commander of the Ukrainian Joint Forces Operation in Donbass, named a new "date for the invasion" of Russia – February 20 – and the direction, where, in his opinion, the offensive will begin. He spoke about this in an interview with the British newspaper The Times. MK asked the political scientist to comment on the Ukrainian general's statement.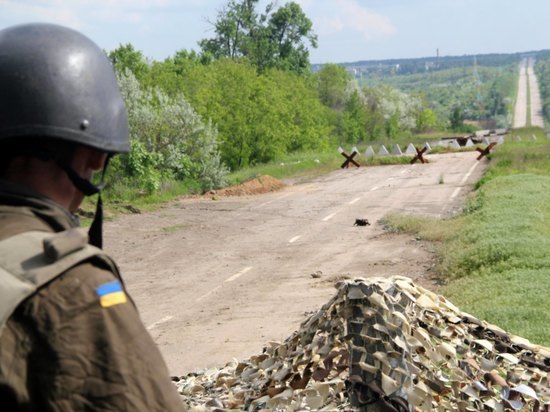 Photo: facebook.com/MinistryofDefence.UA
According to Pavlyuk, Russian troops will launch an offensive from the southeast. It is in this direction that the industrial defense enterprises of Ukraine are concentrated. He noted that in the event of an escalation of the conflict, Russia could establish control over the Dnieper (formerly Dnepropetrovsk), Kharkov and Odessa. The commander also announced that the day "X" would be February 20. It is this date, according to Pavlyuk, that is most suitable, since it is associated with the completion of the Olympic Games in Beijing and the end of the joint Russian-Belarusian exercises "Allied Resolve-2022".
Russian political scientist, director of the Center for the Study of the Middle East and Central Asia, Semyon Bagdasarov, is convinced that the Ukrainian commander is deliberately escalating the situation.
There is absolutely no common sense in his words. What does Kharkov and Odessa have to do with it? If we assume that there will still be an armed conflict, then it will happen in the Donbas after the attack of the Ukrainian troops. And first of all, our troops will have to enter there in order to protect the civilian population and the citizens of their country. And only then everything else.
– The date of the "invasion", as Pavlyuk put it, should be based on information obtained from reliable sources, and not be tied to the Olympic Games. I think he voiced it simply to blurt something out about "aggressive Russia". If they were sure in Kiev that Russia would "invade" from the Kharkov or Odessa directions, then they would concentrate their troops there. But half of the Ukrainian army is drawn to the Donbass, where most of the armored forces, and multiple rocket launchers and artillery. It turns out that Pavlyuk contradicts himself. I am sure that, in fact, Ukraine is preparing to attack the Donbass. After all, they are professional military men, and not just balabols.
– I think this is a special stuffing of information. Ukraine is escalating the situation even more in order to justify its strike on Donbas later.
---
---
---
---
---
---
---