---
The reasons for the removal of the head of the White House may be the flight from Afghanistan, the scandals around the son of Hunter and Ukraine
US President Joe Biden faces impeachment if the Democrats lose both the House of Representatives and the Senate. And the Democratic Party has reason to fear serious losses in this year's pivotal midterm elections as Republicans seek to regain control of both houses of the United States Congress. Meanwhile, in Republican circles, they are already talking about the procedure for removing Biden from power.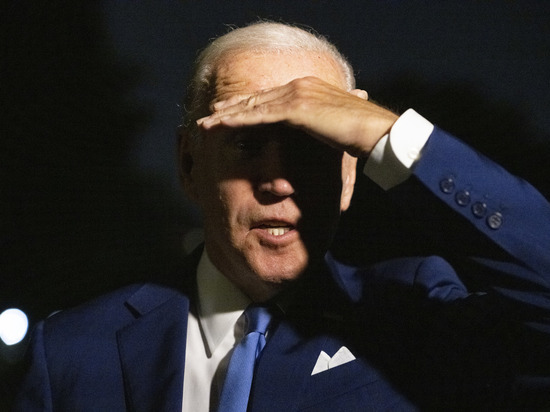 Photo: Global Look Press
If President Joe Biden's Democratic Party loses control of both houses, he could face impeachment after several Republicans said a GOP majority would move in that direction.
According to Newsweek, in January, Republican Senator Ted Cruz said there would be "multiple grounds" for Biden's impeachment, and in April, Republican Representative Ken Buck said in a virtual meeting that the House Judiciary Committee "will hold hearings to determine whether whether impeachment. I will vote for impeachment, and then it will be submitted to the full House.
A University of Massachusetts Amherst poll released in May showed that 68 percent of Republicans and 66 percent of conservatives would like Biden to be declared impeachment if Republicans take the House of Representatives, while 53 percent of Republicans believe that the Republican-led House of Representatives will impeach the president.
Articles of impeachment can be passed by a simple majority in the House of Representatives, but the president can only be removed from office by a two-thirds majority in the Senate. This has never happened, and it is unlikely that the Republicans will get the required number of seats in 2023. However, former President Donald Trump has been impeached twice — in 2020 and 2021, — and both times the Senate acquitted him. Nothing prevents the Republican-led House of Representatives from voting on the articles of impeachment, even if the chances of a guilty verdict are slim.
Political pundits who spoke to Newsweek said it's likely the Republicans might consider impeachment, but they may pay a heavy political price if they try.
John Owens, professor emeritus of US government and politics at the Center for the Study of Democracy at the University of Westminster in the UK, told Newsweek that the Democrats could manage to keep the House and Senate. November.
"Assuming the Republicans capture one or both houses, it is very likely that they will try to impeach Biden," — says Owens.
He said it could happen, "especially from the House side," because Big Lies "become more numerous at the Republican House Conference in an even more polarized House."
Owens was referring to Republicans who backed former President Trump's unfounded Democratic claims that the 2020 presidential election was plagued by fraud and other irregularities.
According to Robert Singh, Birkbeck Professor of Politics University of London, if the Republicans regain their seat in the House of Representatives, but not in the Senate, which remains likely, any attempt at impeachment could end up looking like a political scoring.
"Impeachment is increasingly becoming a kind of routine part of the supra-party dynamic in Washington, rather than — as expected — an extremely rare phenomenon, applicable only to the most egregious acts, », — Professor Singh comments on Newsweek.
Robert Singh believes that "there is no certainty yet" that the Republicans will win both houses of Congress. "If they don't take over the Senate, then any impeachment will be pretty pointless, short of scoring and embarrassing the administration," — he said.
"The second aspect is how far Trump's Republicans can beat the 'establishment', — Singh continued. – I suspect that while the latter would not object to committees investigating various aspects of Biden — from Hunter and Ukraine to political issues, — Mitch McConnell and Kevin McCarthy probably don't want to jeopardize the party's prospects in 2024."
Republicans in the House of Representatives have already indicated their readiness to open investigations into a range of issues, including scandals involving the son of the President of the United States, Hunter Biden, and the withdrawal of US troops from Afghanistan. These investigations could potentially be grounds for impeachment.
Impeaching Biden may be a tempting prospect for some Republicans, but it could also lead to them paying a political price.
Thomas Gift, founding director of the Center for US Policy at University College London, told Newsweek that "there is a big gap between what the small right-wing minority promises to do and what the GOP leadership will actually stand for if the party will regain control of both houses of Congress.
"Without good grounds for impeachment, the more cold-blooded will almost certainly prevail, if only for the reason that Biden's impeachment would be bad policy," — Gift continued.
"Voters will see this move for what it is: a blatant abuse of oversight powers, a petty attempt to avenge two Trump impeachment trials, and ultimately a distraction," — he added.
Robert Singh said it's unclear how much Senate Minority Leader Mitch McConnell and House Minority Leader Kevin McCarthy can control "more extreme elements" if they lead the Republican majority.
---
---
---
---
---
---