---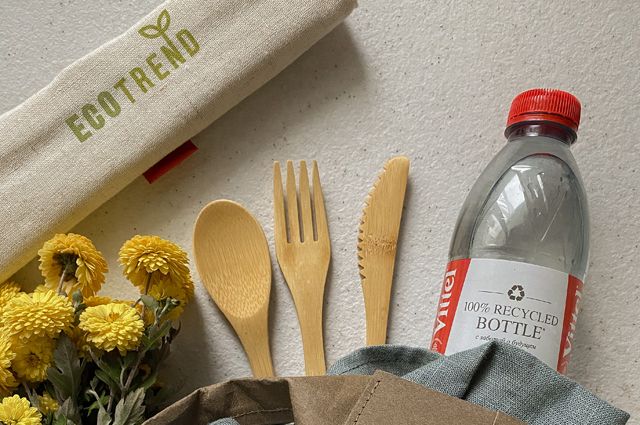 The French brand of premium mineral water Vittel has launched a bottle on the Russian market made using 35% to 100% recycled plastic. This launch & mdash; the next step in reducing the use of virgin plastics towards fulfilling Nestlé's global commitment make 100% of our packaging recyclable or recyclable by 2025.
By giving preference to bottled products made from recycled plastic, consumers are choosing not only premium mineral water, but also minimizing their own trash footprint. rPET, or Recycled PET, from which new bottles are made, is made from recycled materials and can be recycled and re-integrated many times into new plastic products. This is in line with the principles of circular economy and promotes the transition to the principles of a " zero waste future ''. The Vittel bottle made from recycled plastic has already successfully debuted in European markets. In Russia, it has become one of the introduced recycling packaging solutions in the segment of drinking and mineral water. & Nbsp;
" In line with our global commitment, our company plans to make 100% recyclable or recyclable packaging by 2025. The company is also looking to reduce its use of virgin plastics by one third. Today 89% of all our packaging in Russia is already recyclable. Launching a bottle made from recycled plastic on the Russian market & mdash; this is another example of our actions aimed at solving the problem of plastic waste '', & mdash; commented on the launch of recycled plastic bottles Martial Rolland, Head of Russia and Eurasia .
and how and what it is packed in, & mdash; comments Elena Fedorova, business director of Nestl & eacute; Waters in Russia. & mdash; Today, recycled plastic remains the main alternative to primary plastic, and its use allows us to offer consumers a product that would meet the growing demand for environmental friendliness. ''
The company pays great attention to reducing environmental impact in its operations and the entire supply chain. The new bottle, containing 35% to 100% recycled plastic, is already available on store shelves in Russia.
---
---
---
---
---
---
---